Events
December 13, 2018
42nd Street Video Launch at The New Victory Theater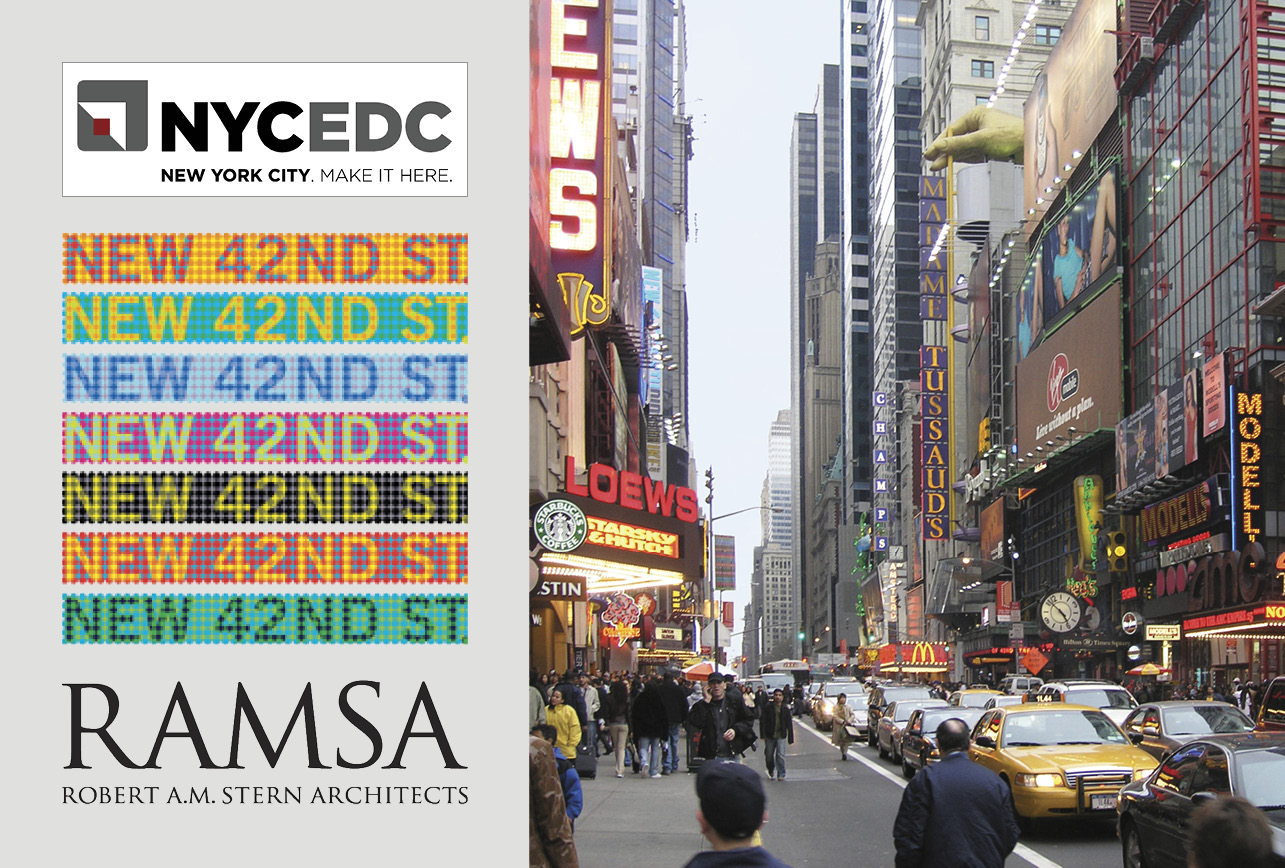 At The New Victory Theater on December 13, 2018, the New York City Economic Development Corporation will premiere Against All Odds, a documentary depicting the story of the economic transformation of the theater block of New York's 42nd Street through interviews with project leaders, real estate developers, architects, law enforcement and government officials, and historic preservationists.
In the 1970s and 1980s, Manhattan's 42nd Street block from Seventh to Eighth Avenues served as a visual symbol of New York's decline. Since that time, ongoing collaboration between the New York City Economic Development Corporation, the Empire State Development Corporation, and private developers and investors, transformed 42nd Street from the Big Apple's rotten core to an obligatory destination for millions of people visiting the city each year. To date, this project has been the largest commercial-government undertaking in the state of New York.
In 1992, in order to jump-start the street's revitalization, the City and State agencies working on the project invited Robert A.M. Stern Architects and graphic artists to provide an interim plan for the blocks, which proposed uses for the lower floors of currently vacated or underutilized sites. We also developed design guidelines based on historical research that—in tandem with the revival of the historic theaters beginning with The Walt Disney Company's restoration of the New Amsterdam Theater—enabled the development of over 4.7 million gross square feet of office and hotel towers. 42nd Street is reborn but remains true to its nature: it is once again secure as New York's premier democratic entertainment center and is also a widely studied model for urban redevelopment worldwide. RAMSA continues to participate regularly in design review meetings as consultants to the 42nd Street Development Project.
The film's television premiere is scheduled for Friday, December 14 at 10pm on NYC Life.