Events
June 12, 2017
Alexander Lamis to Present at NeoCon 2017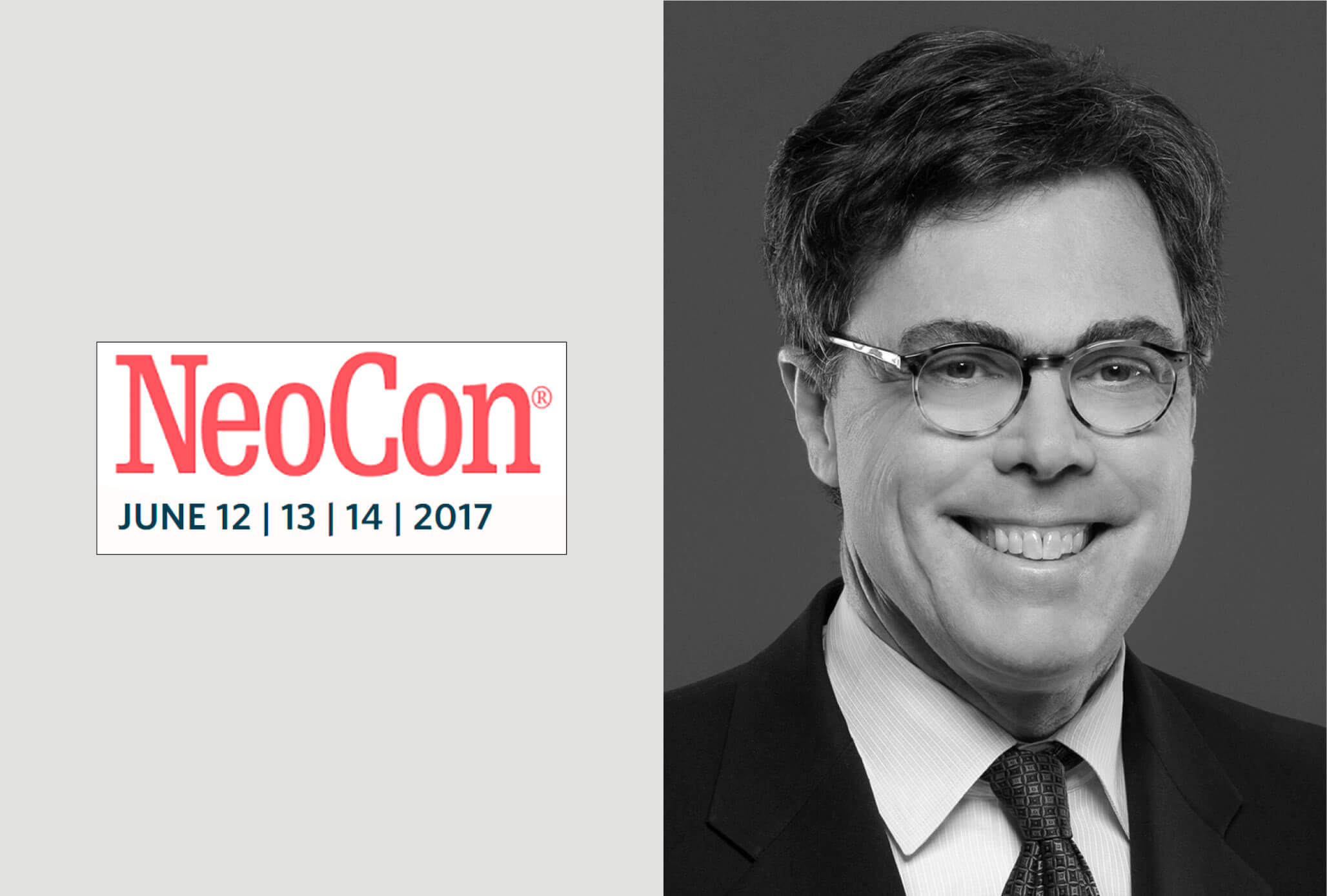 Date: Monday, June 12, 2017
Time: 2:30 – 3:30 PM
Location: The Merchandise Mart, 222 Merchandise Mart Plaza, Chicago, Illinois, 60654
RAMSA Partner
Alexander P. Lamis
will present "A Designers Guide to Product Licensing" at NeoCon 2017 in Chicago. His talk will begin with a brief survey of furnishings and products designed by key 19th and 20th century architects, focusing on how their design philosophy manifests itself in building design, the decorative arts, and products for manufacturers. He will then explain the basics of product licensing, from developing a portfolio to negotiating agreements and developing marketing strategies. In addition to his work on buildings such as the
Museum of the American Revolution
and the
George W. Bush Presidential Center
, Mr. Lamis manages Robert A.M. Stern Interiors, LLC, which provides interior design services to RAMSA projects, and Robert A.M. Stern Design, LLC, which licenses product designs.
NeoCon is the largest commercial interiors show in North America, taking place at The Merchandise Mart in Chicago since 1969. The three-day event attracts nearly 50,000 design professionals and showcases more than 500 leading companies. With over one million square feet of exhibition space, the show launches thousands of new products and covers a spectrum of vertical markets including Workplace, Healthcare, Hospitality, Retail, Education, Public Spaces, and Government. The exhibition is complemented by first-class educational programming featuring over 100 accredited seminars, association forums, special events, and keynote presentations that showcase leading industry and business experts. For more information and to register for the event, please visit the
NeoCon website
.
Other Upcoming Events
There are no other upcoming events.