Events
May 8, 2019
Gary Brewer to Lead Tour of Golf Clubhouses on Kiawah Island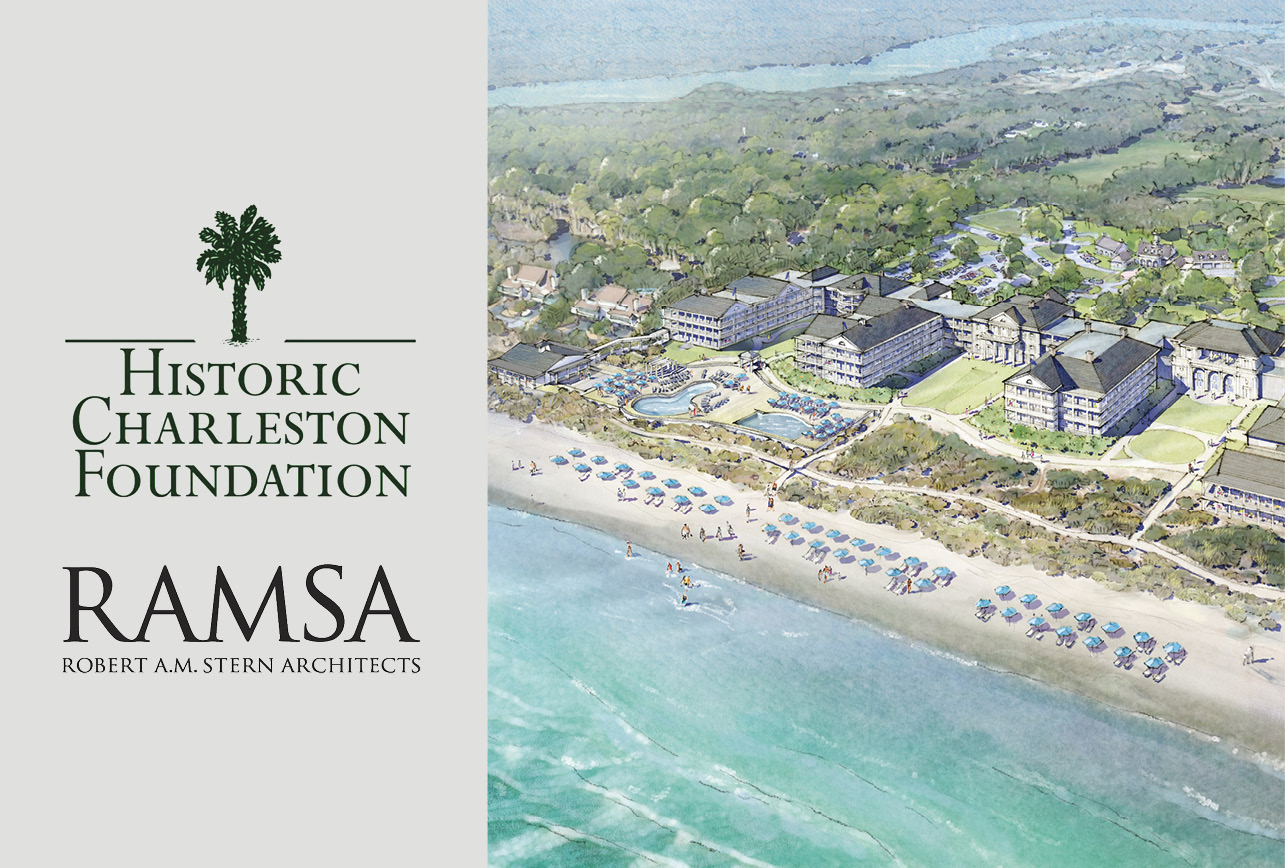 On May 8, Robert A.M. Stern Architects Partner Gary Brewer will lead the Historic Charleston Foundation Benefactors Tour of the Cougar Point Clubhouse and the Ocean Course on Kiawah Island, South Carolina.
Cougar Point Golf Course and the Ocean Course are two of South Carolina's top-ranked golf courses. Cougar Point Clubhouse, to be completed in 2019, will be a part of Kiawah Island's new West Beach Village, intended as a resort town center for the Kiawah Island community, for which Robert A.M. Stern Architects is also designing a 150-room hotel that will accommodate shops and restaurants overlooking an oceanfront boardwalk anchored by freestanding restaurant pavilions; a centrally located check-in center for those who are renting villas on the island; and a new 105,000-square-foot conference center.
The firm is also developing four new golf cottages at the Ocean Course, which will carry forward the Shingle-Style expression established by the Ocean Course Clubhouse, also designed by Robert A.M. Stern Architects and completed in 2007.
Historic Charleston Foundation is an advocacy organization advancing the mission of historic preservation in Charleston, South Carolina. The Foundation's mission is to champion the historic authenticity, cultural character and livability of the Charleston region through advocacy, stewardship and community engagement by addressing modern society's needs – mobility and transportation, tourism, livability and growth – while protecting and preserving the architecture and material culture of Charleston and its Lowcountry environs.