Events
October 30, 2017
Grant F. Marani to Present at CTBUH Conference in Sydney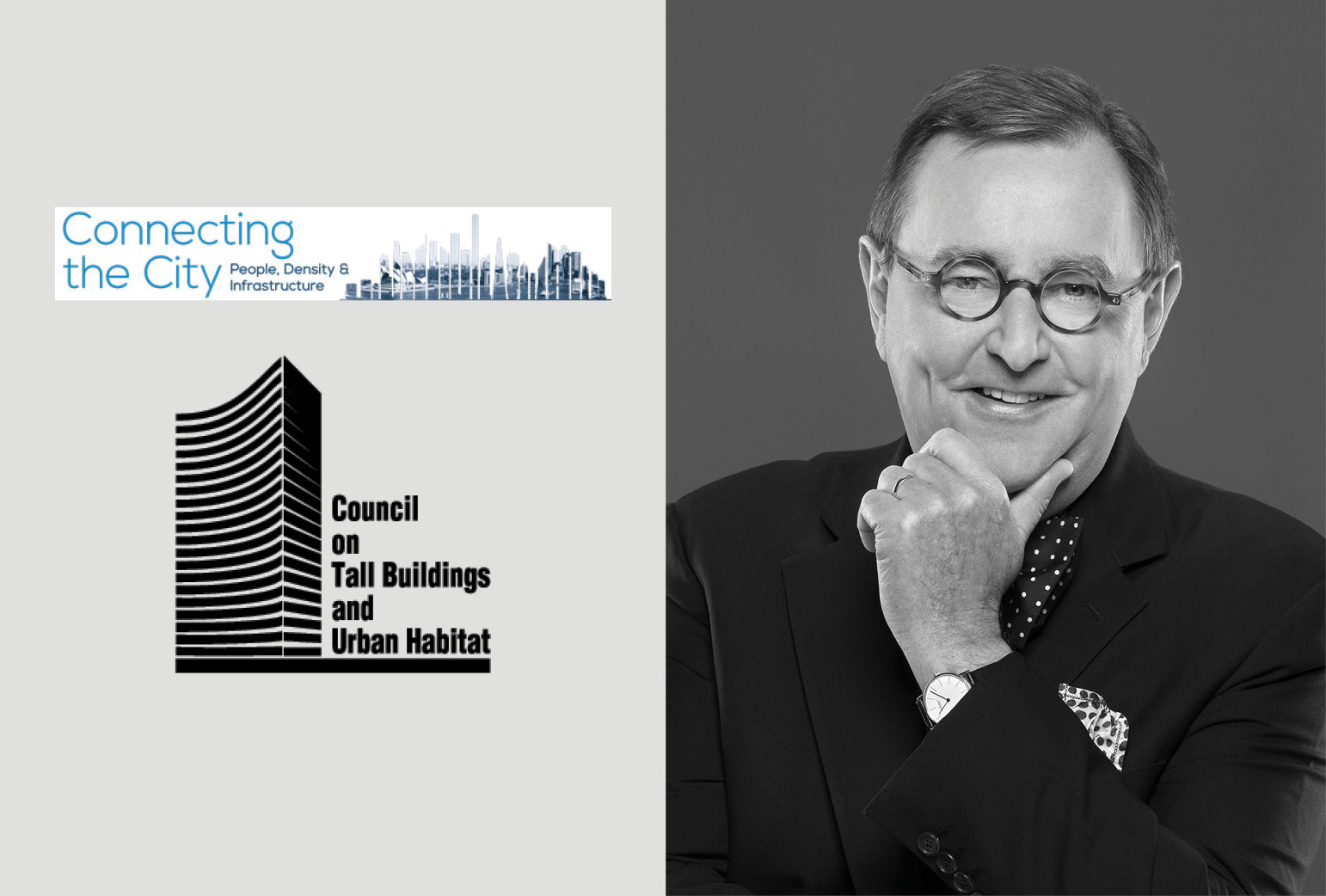 Monday, October 30, 2017
3:45 PM – 5:15 PM
Hyatt Regency Sydney
Sydney, Australia
RAMSA Partner
Grant F. Marani
will present "Making Spaces Into Places" at the 2017 Council on Tall Buildings and Urban Habitat's International Conference "Connecting the City: People, Density & Infrastructure," in Sydney, Australia.
Mr. Marani's presentation will focus on successful public places from New York to Shanghai, exploring how they succeed, examining what works and what doesn't, and identifying characteristics of places people use and enjoy. Mr. Marani will discuss how courtyards, gardens, squares, and parks cannot be afterthoughts but must be designed with a creative vision grounded in experience and rooted in an understanding of history, how cities grow, and how people want to live. In addition, Mr. Marani will explain how these outdoor spaces should be related in their proportions and character to the surrounding buildings that define them, rooted in local culture, and appropriate to local climate. He will draw on examples from Robert A.M. Stern Architects' neighborhood planning work in China, which acknowledges both Chinese and Western precedents, from grand urban gestures like the Royal Crescent in Bath, England, to the fine-grained street patterns of Gulang Island in Xiamen, China.
"Connecting the City: People, Density & Infrastructure" will take place progressively across three cities on the eastern coast of Australia, beginning in Sydney then moving to Brisbane and Melbourne. The conference will run from October 30 – November 3. For more information, please click
here
.
The Council on Tall Buildings and Urban Habitat is the world's leading resource for professionals focused on the inception, design, construction, and operation of tall buildings and future cities. Founded in 1969, the CTBUH is a not-for-profit organization with offices around the world. The CTBUH facilitates the exchange of the latest knowledge available on tall buildings around the world through publications, research, events, working groups, web resources, and its extensive network of international representatives. For more information about the Council on Tall Buildings and Urban Habitat, please click
here
.
Other Upcoming Events
There are no other upcoming events.