Events
October 17, 2016
Paul L. Whalen to Present at the CTBUH's "Cities to Megacities"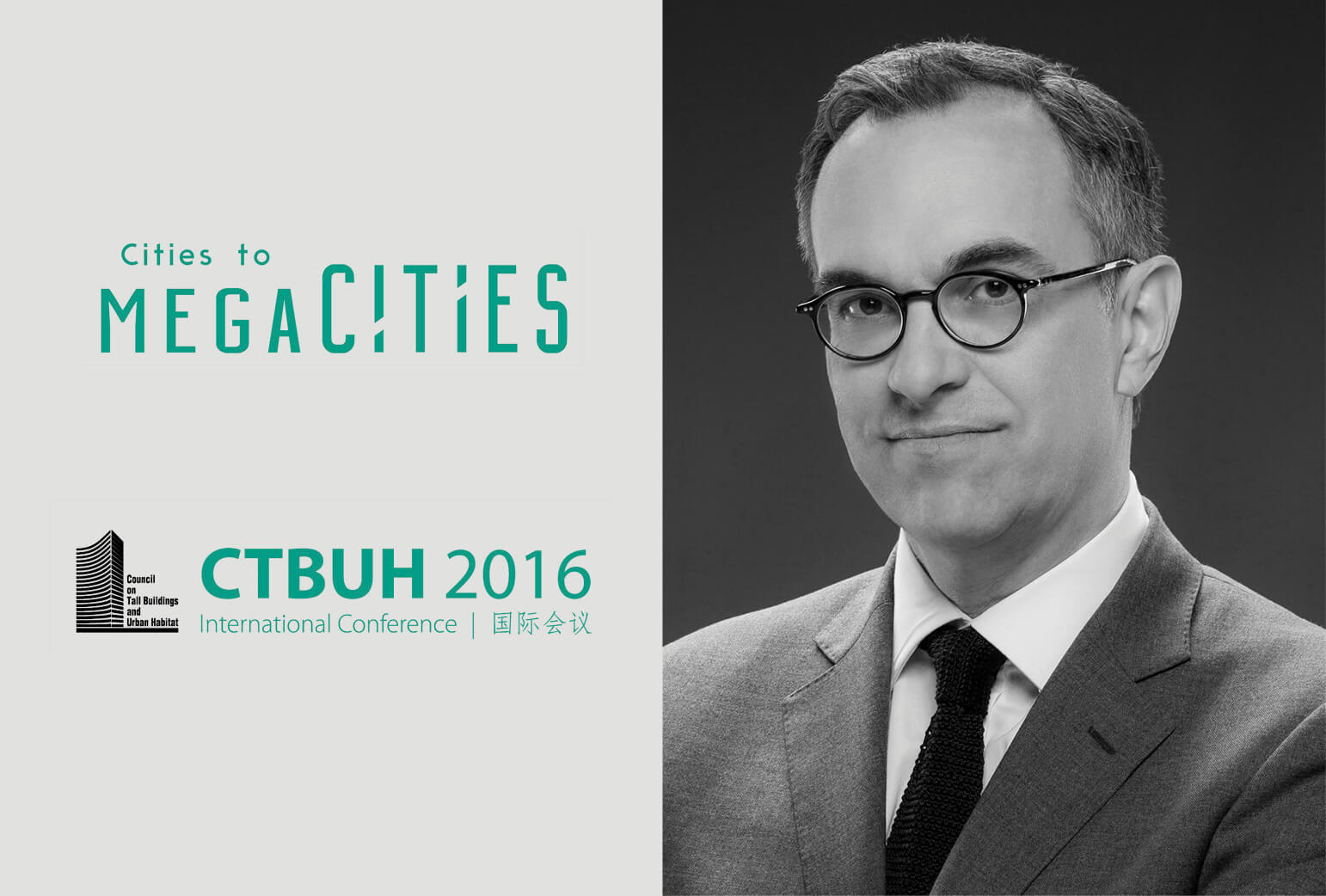 RAMSA Partner
Paul L. Whalen
will present the paper "The Continuous City," co-authored with Partner
Grant F. Marani
, and Associate Partners
Bina Bhattacharyya
and
Chen-Huan Liao
, at "Cities to Megacities," the 2016 Council on Tall Buildings and Urban Habitat's (CTBUH) International Conference in Shenzhen, China.
Mr. Whalen will discuss strategies he and his team have developed to create high-density urban habitats that engage the public in a coherent but multifaceted walkable experience. Working at a variety of scales, the group looks to the most admired places—both those that have been planned all at once and those that have evolved naturally over time—in the best cities worldwide and combines their best features with local and regional traditions.
"Cities to Megacities" will take place progressively across three cities in China's Pearl River Delta, beginning in Shenzhen, moving to Guangzhou, then concluding in Hong Kong. The conference will run October 16-21.
The Council on Tall Buildings and Urban Habitat is the world's leading resource for professionals focused on the inception, design, construction, and operation of tall buildings and future cities. Founded in 1969 and headquartered at Chicago's historic Monroe Building, the CTBUH is a not-for-profit organization with offices around the world. The CTBUH facilitates the exchange of the latest knowledge available on tall buildings around the world through publications, research, events, working groups, web resources, and its extensive network of international representatives.
For more information about the Council on Tall Buildings and Urban Habitat, please
click here
.