Events
January 16, 2019
RAMSA Architects Discuss Courier Square in ICAA Seminar Series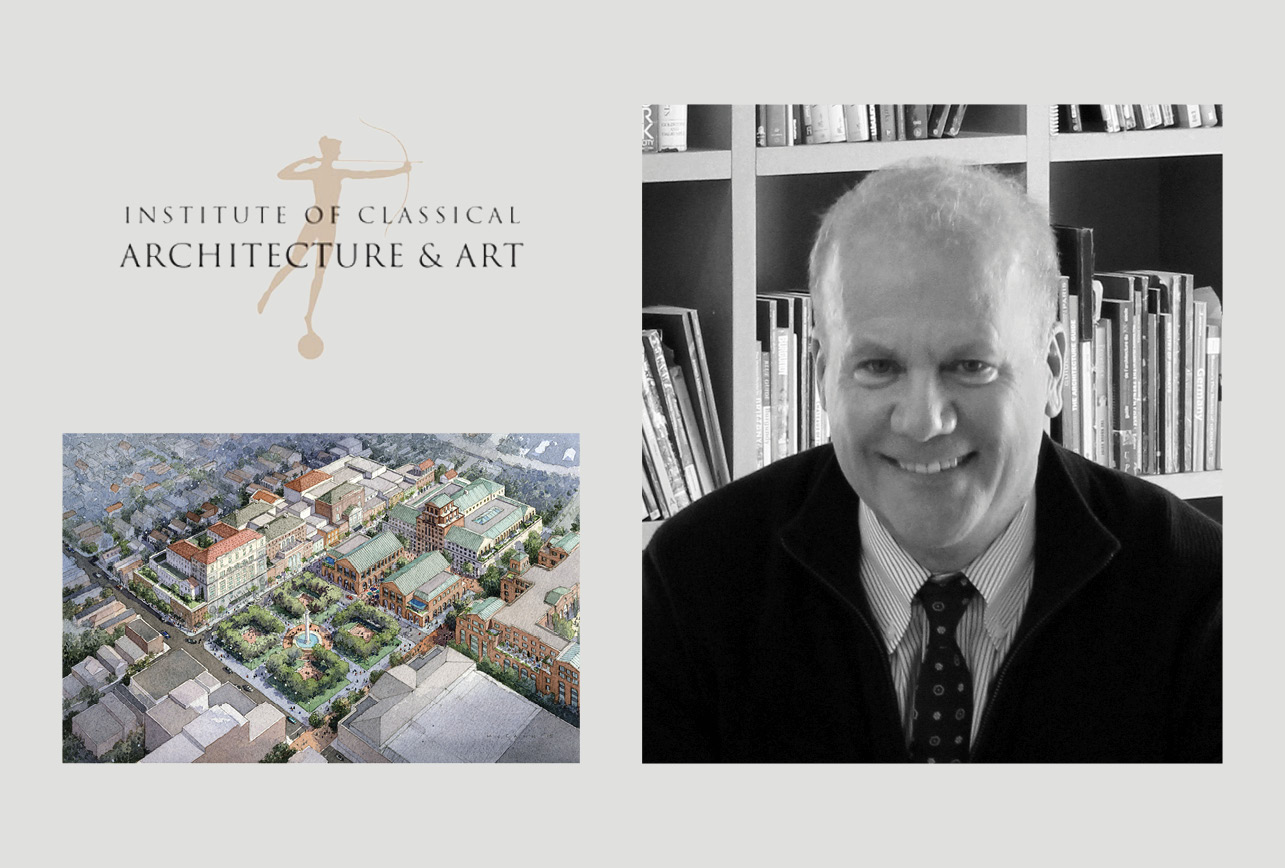 On January 16, Partner Gary Brewer, Senior Associate Will Gridley, and Jennifer Fitzpatrick will lead an in-depth conversation on Robert A.M. Stern Architects' projects around Charleston's Courier Square, the first in the Institute of Classical Architecture and Arts' new seminar series.
Courier Square, comprising the Guild, a rental apartment house, and an office building—the headquarters of developer Greystar—is a new mixed-use urban infill project in Charleston, South Carolina, scheduled to be completed this month, continuing the expansion of Charleston's urban fabric north from the city's already bustling Broad Street area. The presentation will focus on the first phase followed by a cursory review of future phases of the project, as well as additional RAMSA work nearby. RAMSA Partner Gary Brewer led the design effort.
The new ICAA seminar series explores the design and execution of contemporary classical and traditional design from the practitioner's perspective while examining solutions to contemporary design challenges, fostering critical discussion of recent work, and demystifying the complexities of how unique projects come together. The discussion will be held from 6:00 PM to 7:30 PM on the 16th floor of RAMSA's office at One Park Avenue.
For more information and to register for the event click here.