Events
May 16, 2018
RAMSA Hosts ULI NY Women's Leadership Initiative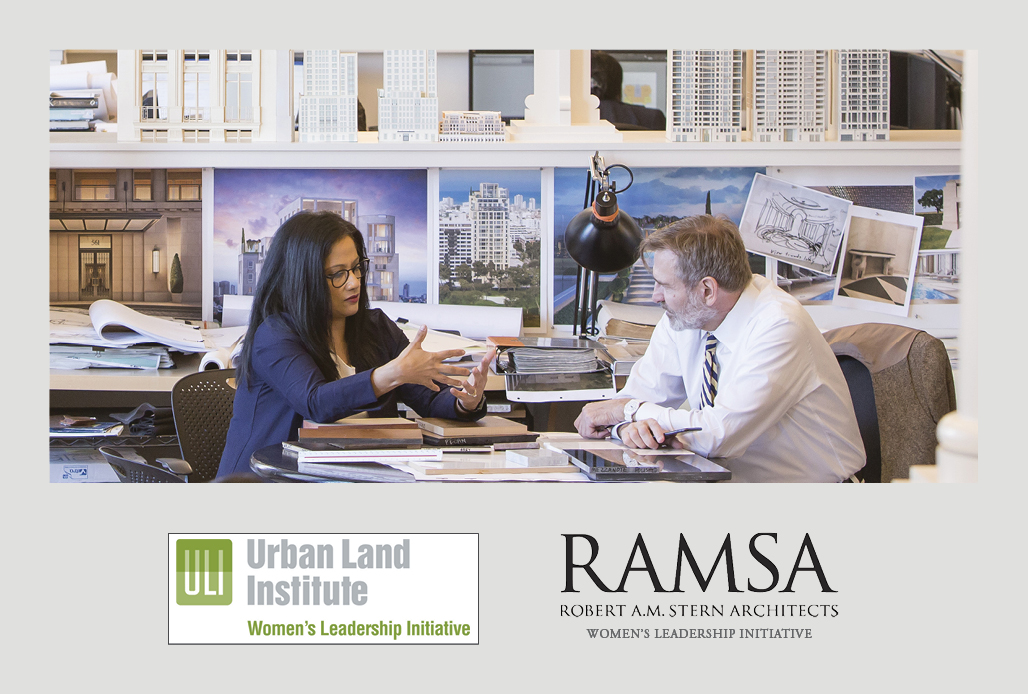 On Wednesday, May 16, Robert A.M. Stern Architects' will host a reception for the Urban Land Institute New York's Women's Leadership Initiative. The event will include networking, refreshments, and behind-the-scenes tours through the studios of Robert A.M. Stern Architects, as the firm's Partners and Women's Leadership team open a window into the secret formula behind the firm's record-setting residential projects, master plans, office buildings, and institutional work.
The ULI Women's Leadership Initiative, an active part of ULI's Larson Leadership Initiative, seeks to promote the advancement of women in leadership positions, increase the visibility of women leaders, and support women who are active ULI members. To date, ULI NY's WLI has provided programming geared specifically toward women members, sponsored networking events, and encouraged women members to become more involved while helping them navigate within ULI. For more information, please click here.
The RAMSA Women's Leadership Initiative seeks to develop and promote women's growth in the profession through education, mentorship, and peer support. The RAMSA WLI committee meets monthly to plan firm-wide events and initiatives that reinforce its mission. Events vary from lunchtime screenings and discussions to out-of-office lectures and tours.