Events
March 11, 2018
RAMSA Partner Alexander P. Lamis at the 2018 "Building Museums" Symposium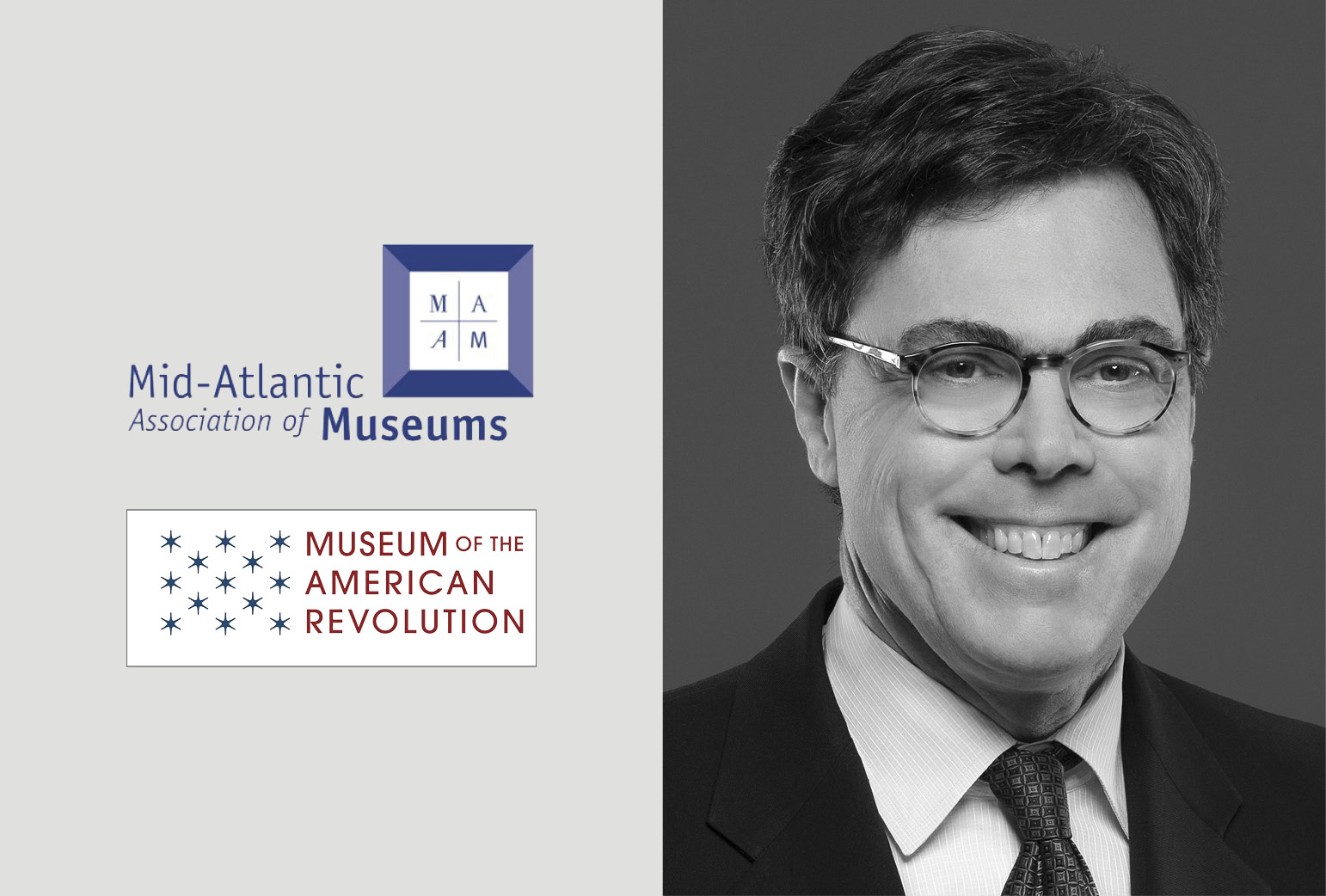 RAMSA Partner
Alexander P. Lamis
will discuss the Museum of the American Revolution in the panel discussion "Corralling Design Energy for Positive Results" at the Mid-Atlantic Association of Museums' "Building Museums" symposium on Sunday, March 11, in Philadelphia. Mr. Lamis will be joined by R. Scott Stephenson, Vice President of Collections, Exhibitions, and Programming at the Museum of the American Revolution; Terence Healy, co-Founder and Design Principal at the Museum's exhibit designer, Healy Kohler Design; and Erik Krupp, Project Manager at Intech Construction, construction manager for the Museum, which opened in April 2017. The panel will be moderated by Dan Bosin, Principal of Dan Bosin Associates, the owner's representative on the project. For more information about the event, please click
here
.
Anchoring the eastern end of Independence National Historical Park at the corner of Third and Chestnut Streets, the Museum introduces visitors to the American Revolution with an extraordinary collection of historical artifacts and contemporary interpretations demonstrating the continued worldwide importance of the Revolution. In addition to permanent and temporary exhibition galleries, theaters, education spaces, collection storage, and offices, the Museum opens to Third Street with a café and a shop. The Museum's restrained Classicism complements its many cherished neighbors of national historical importance, including Independence Hall, Carpenters' Hall, the First Bank of the United States, and the Merchants Exchange; at the same time the building stands as a singular portrait of the Museum and its mission and as a new, identifiable icon for historic Philadelphia. RAMSA Partners
Robert A.M. Stern
,
Alexander P. Lamis
, and
Kevin M. Smith
led the design effort. For information, click
here
.
The Mid-Atlantic Association of Museums' "Building Museums" symposium brings together architects, museum leaders, planners, project managers, technical experts, and all those who plan or implement new construction, renovation, preservation, or expansion projects for museums. "Building Museums" 2018 will actively engages participants in sessions and discussion including expert keynote addresses, behind-the-scenes, museum tours, two receptions, and a workshop. For more information about "Building Museums," please click
here
.