Events
August 3, 2018
RAMSA Partner Gary L. Brewer to Lecture at Harvard Graduate School of Design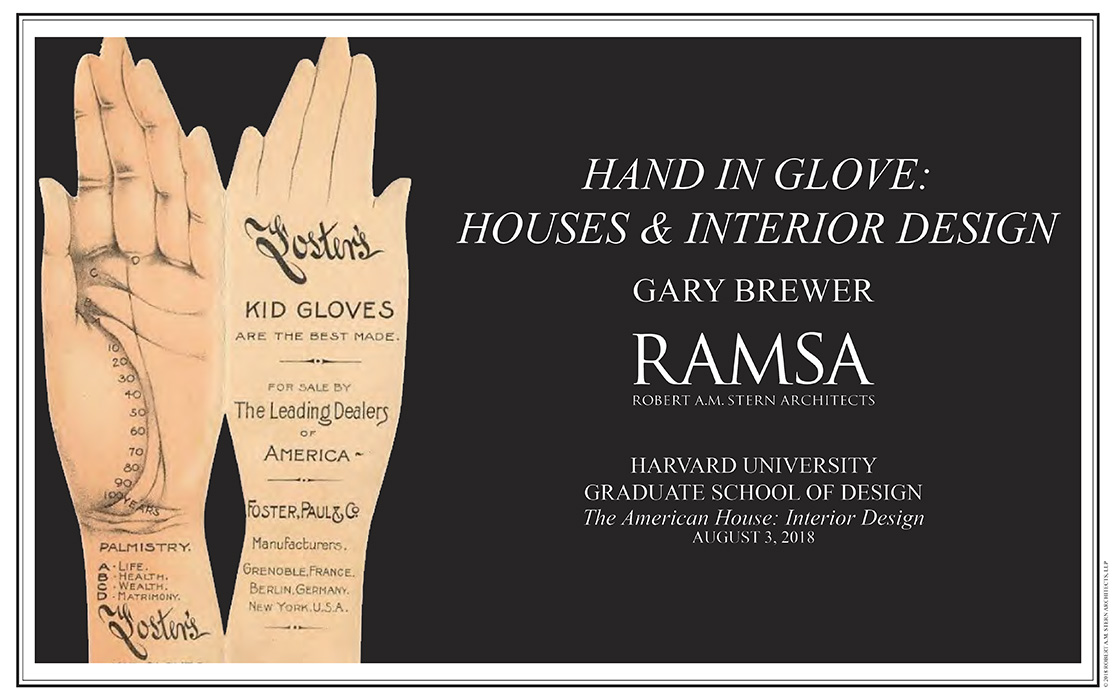 On Friday, August 3, 2018, RAMSA Partner Gary L. Brewer will be a guest lecturer for the Harvard Graduate School of Design's Executive Education program "The American House: Interior Design," held from August 2 - 3 in our firm's Wasserstein Hall on the Harvard Law School campus.
The program will explore the relationship between architects and interior designers, including how they work together during the design process; how their responsibilities overlap; and how they manage of client expectations. The program instructor is Jeremiah Eck, Partner at Eck MacNeely Architects. In addition to Mr. Brewer, guest speakers will include Peter Q. Bohlin, Founding Principal at Bohlin Cywinski Jackson; Heather Wells, Principal at Heather Wells Inc.; David J. Hacin, President at Hacin + Associates; Victoria Hagan, Principal of Victoria Hagan Interiors; Thomas A. Kligerman, Partner at Ike Kligerman Barkley; and Mary Knackstedt, Founder and President, Knackstedt Inc. For more information on the program, please click here.
Other Upcoming Events
There are no other upcoming events.