Events
March 6, 2018
RAMSA Partner Graham S. Wyatt and Associate Partner George de Brigard to Present Harvard Kennedy School Campus Transformation Project at SCUP North Atlantic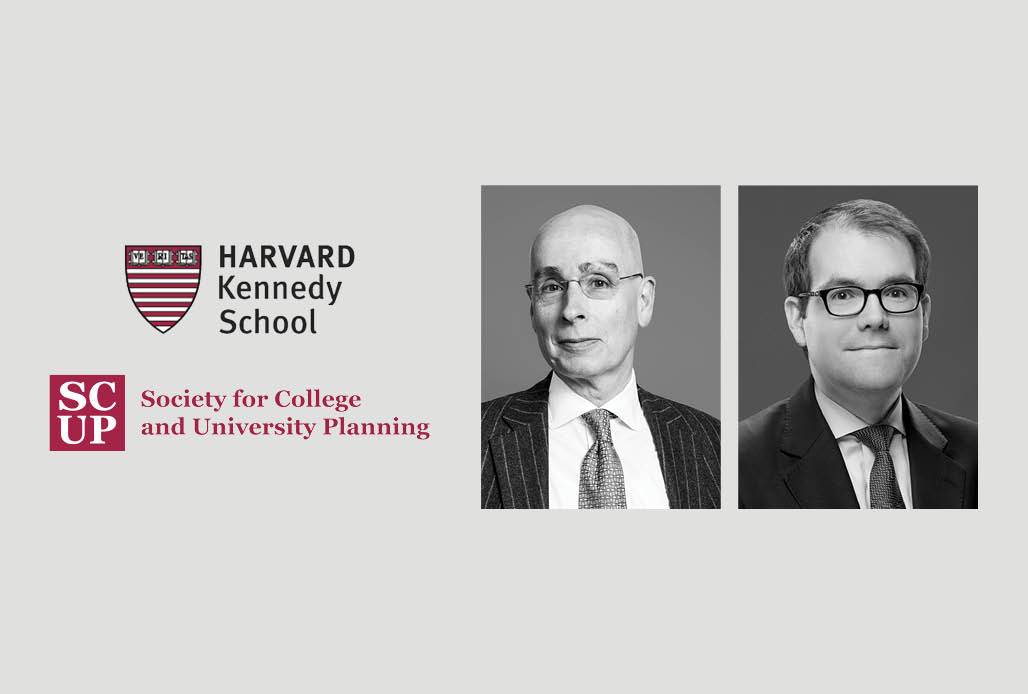 On Tuesday, March 6, RAMSA Partner
Graham S. Wyatt
and Associate Partner
George de Brigard
will present "Building from Within: Effecting Major Transformation in an Operating Campus" at the Society for College and University Planning's North Atlantic Regional Conference, held from March 4-6 in Boston, Massachusetts. Presenting with them will be Harvard Kennedy School Executive Dean John Haigh. For more information about the session, please click
here
.
Mr. Wyatt and Mr. de Brigard will discuss how the newly renovated campus of the Harvard Kennedy School employs successful strategies for fortifying internal connections and increasing collaborative opportunities within an active campus while simultaneously strengthening links with the surrounding neighborhood and community. The presentation will consider planning strategies and integrated design solutions that reconcile the seemingly conflicting priorities of campus and neighborhood stakeholders.
The renovated Harvard Kennedy School was dedicated in December 2017. RAMSA Partners
Robert A.M. Stern
,
Graham S. Wyatt
, and
Kevin M. Smith
led the design effort. For more information about the project, please click
here
.
The Society for College and University Planning (SCUP) is a community of higher education leaders who are responsible for the integration of planning on their campuses and the professionals who support them. SCUP's membership of more than 5,100 individuals represents higher education institutions and private sector organizations around the world. Members represent the areas of campus planning, institutional planning, academic planning, finance and budgeting, administration, IT, and institutional research who are charged with planning for the future of colleges and universities and the success of their students. SCUP's mission is to develop individual and organizational planning capacities to strengthen and transform institutions of higher education. For more information, please click
here
.