Events
July 10, 2017
RAMSA Partner Graham S. Wyatt to Present at SCUP 52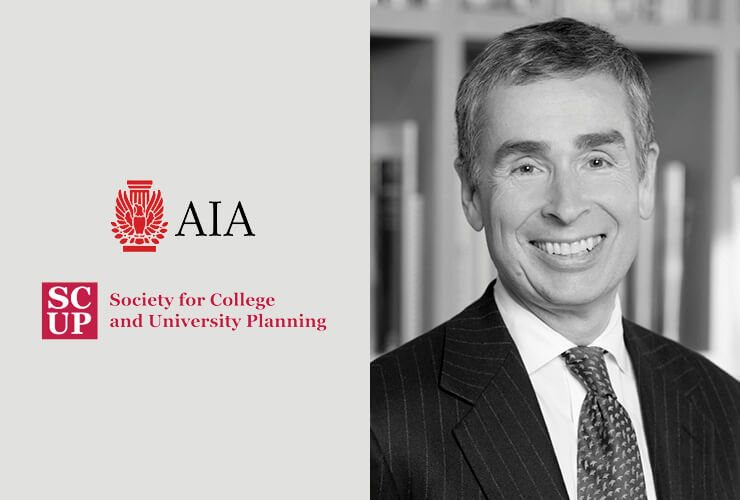 Date: Monday, July 10, 2017
Time: 1:55 – 4:15 PM
Location: SCUP 52, Marriott Wardman Park Hotel, Washington D.C.
The jury of the Society of College and University Planning / American Institute of Architects – Committee on Architecture for Education will present the winners of the 2017 Excellence in Architecture Awards. The program recognizes excellence in higher education planning and design, seeking to educate and enlighten planners, administrators, architects and the general public about what constitutes successful planning and design for higher education. In addition to the winners, the jury will discuss trends illustrated by the range of buildings submitted for the awards. The jury members are RAMSA Partner
Graham S. Wyatt
, Brodie Bain, Principal | Campus Planning Director at Perkins + Will; Thomas Huf, Senior Program Manager for Facilities Planning at UMass Amherst Campus Planning Division; Alice Raucher, Architect for the University at the University of Virginia; and Jury Chair Mark Hough, University Landscape Architect at Duke University.
Mr. Wyatt leads one of Robert A.M. Stern Architects' eight design studios, spearheading the firm's practice in buildings for academic institutions: he has contributed to the design of buildings on fifty college and university campuses, including Yale, Harvard, Stanford, and the University of Virginia.
For more information about the SCUP / AIA-CAE Excellence in Architecture Awards, please click
here
.