Events
April 20, 2016
RAMSA Partner Meghan McDermott at ULI on "The Navy Yard: A Campus Built for Business Growth"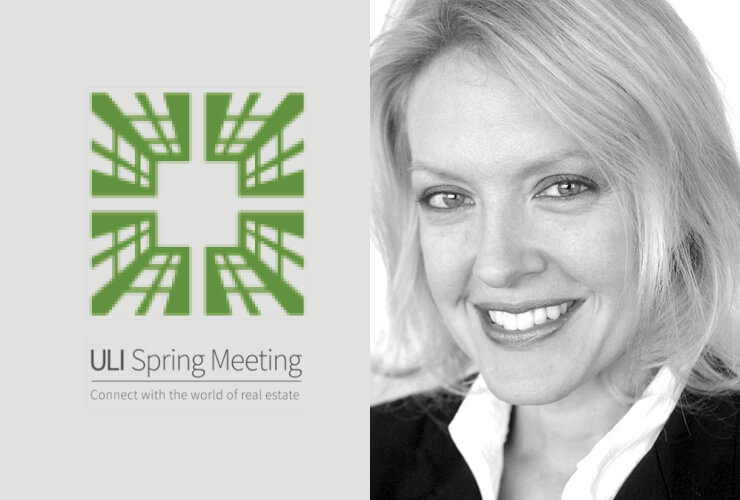 3:30-4:30 pm
Pennsylvania Convention Center, Room 201-C, Philadelphia, Pennsylvania
RAMSA Partner
Meghan L. McDermott
will participate in the panel discussion "The Navy Yard: A Campus Built for Business Growth," moderated by Prema Katari Gupta of the Philadelphia Industrial Development Corporation, along with panelists Ray Milora of GlaxoSmithKline, Mark Seltzer of Liberty Property Trust, and Joshua Stowers of MSR. The discussion will take place during the Urban Land Institute Spring Meeting in Philadelphia and focus on the Philadelphia Navy Yard's future, which includes plans for residential development and a subway extension, as well as doubling the current employment.
The
Philadelphia Navy Yard
, planned by a multidisciplinary team led by RAMSA, is a thriving 1,200-acre waterfront campus, with 7.5 million square feet of real estate in a mix of historic buildings and new high-performance and LEED®-certified construction oriented around world-class parks.
As Jeffrey Spivak wrote in
Urban Land
magazine "The Navy Yard has become one of the most successful office/industrial master-planned redevelopments in U.S. history, attracting $1 billion in public and private investments since 2000, bringing in more than 150 corporate and technology-oriented companies, and become the workplace for some 12,000 employees." The Navy Yard is home to organizations from startups to established companies such as Urban Outfitters, Inc. and GlaxoSmithKline. Our firm has designed two buildings at the Navy Yard,
One Crescent Drive
and
Five Crescent Drive
.
The Urban Land Institute is a global nonprofit education and research institute supported by its members. Its mission is to provide leadership in the responsible use of land and in sustaining and creating thriving communities worldwide. Established in 1936, the Institute has more than 37,000 members worldwide, representing the entire spectrum of land use and real estate development disciplines working in private enterprise and public service.
For more information about the panel, please
click here
.