Events
October 29, 2018
RAMSA Partner Melissa DelVecchio Presents at SCUP Southern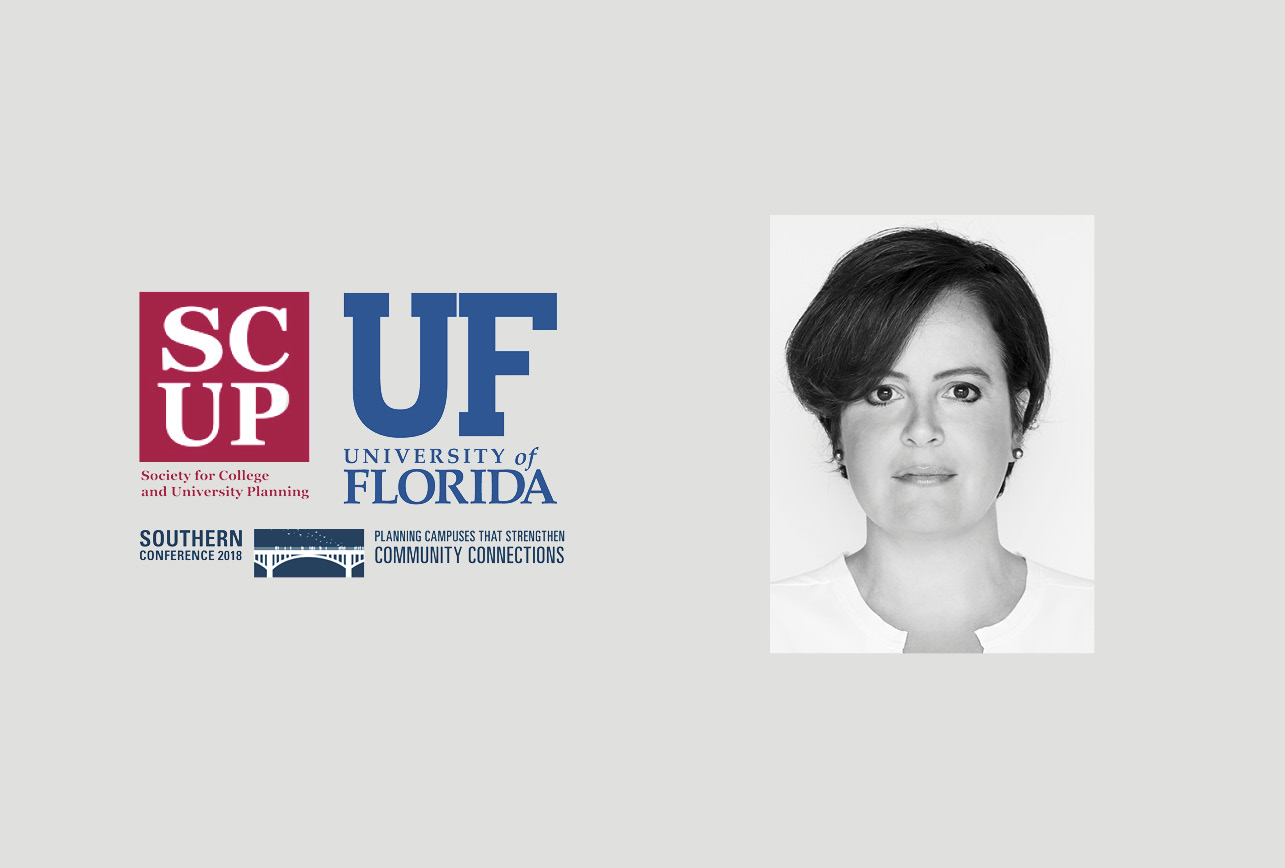 On October 29 at the Society for College and University Planning's Southern Regional Conference, RAMSA Partner Melissa DelVecchio will present "Empowerment Through Renovation: Students Realize Vision of a Library Without Books," an analysis of the unique student-driven transformation of Newell Hall, a beloved but vacant campus building in the historic core of the University of Florida's Gainesville campus, into a collaborative 24/7 learning space. Presenting with Melissa will be Susan Webster, now a graduate of the University of Florida who served as Student Body President during several phases of the project.
The effort to repurpose the building as a place of learning outside of classrooms, labs, or traditional study spaces was conceived by the University's students, who noted the lack of any such space on campus. Taking direction from their ideas and collaborating with student leadership throughout every aspect of the design process, Newell Hall was reimagined as a 20,000-square-foot collection of flexible, forward-thinking spaces that allow for customization by single students or groups of students. A thoughtful historic restoration incorporated the best of the existing structure and a sympathetic addition together to provide an open, inclusive environment that stimulates student collaboration and communication.
Completed in 2017, Newell Hall is RAMSA's second building at the University of Florida, following Heavener Hall, completed in 2014 for the Warrington College of Business Administration. RAMSA Partners Robert A.M. Stern, Graham S. Wyatt, and Melissa DelVecchio led the design.
The Society for College and University Planning (SCUP) is a community of higher education leaders who are responsible for the integration of planning on their campuses and the professionals who support them. SCUP's membership of more than 5,100 individuals represents higher education institutions and private sector organizations around the world. Members represent the areas of campus planning, institutional planning, academic planning, finance and budgeting, administration, IT, and institutional research who are charged with planning for the future of colleges and universities and the success of their students. SCUP's mission is to develop individual and organizational planning capacities to strengthen and transform institutions of higher education.