Events
May 6, 2017
RAMSA Partner Paul Whalen to Speak at the Congress for New Urbanism in Seattle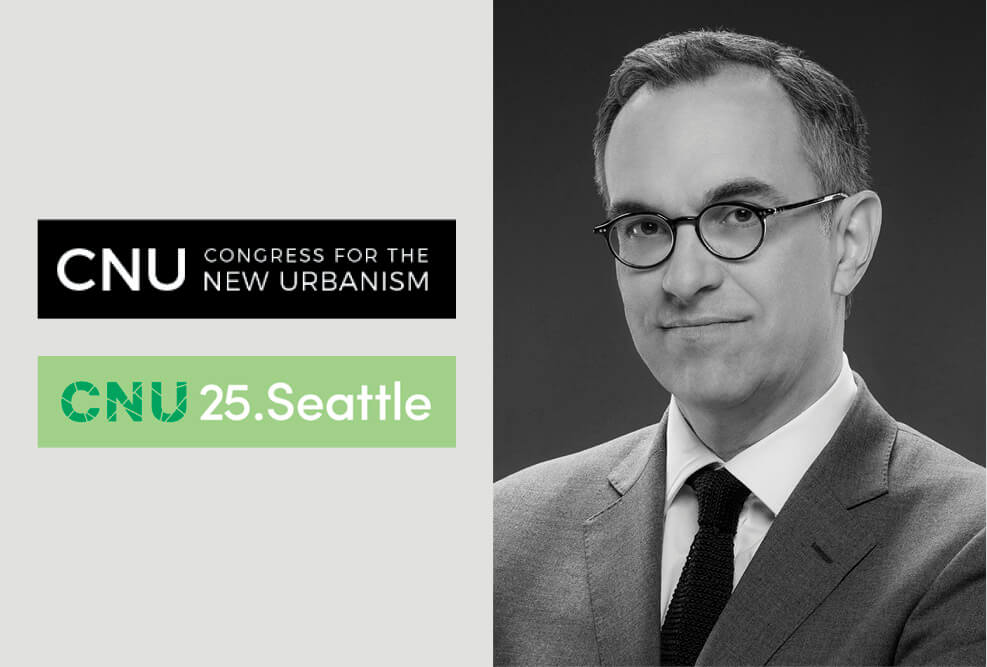 On Saturday, May 6, from 2:00 to 3:15 PM, at the Congress for the New Urbanism's CNU 25.Seattle, RAMSA Partner Paul Whalen will participate in the panel "Architecture & The Zeitgeist." Informed by his work in cities around the world, Mr. Whalen will discuss how tall towers can be successfully integrated into a traditional urban fabric, fostering density by establishing a healthy mix of appealing uses tied together by related architectural vocabularies that complement each other at a variety of scales. Other panelists will include Kenneth Craft, Philip Langdon, Daniel Morales, Eric Moser, Steve A. Mouzon, Nathan Norris, and Peter Quintanilla.
With seventeen local and state chapters, as well as offices in Washington, DC; and Chicago, the Congress for the New Urbanism (CNU) champions vibrant walkable cities and neighborhoods that are thoughtfully designed, authentic, and responsive to different population groups. The annual Congress brings together 1400+ attendees focused on positive place-making to hear from speakers, participate in workshops, collaborate on projects, and interact with leaders from a diverse range of fields while connecting with the built environment and community of the host city or region. For more information about CNU 25.Seattle, please click
here
.
Other Upcoming Events
There are no other upcoming events.