Events
June 30, 2018
RAMSA Partner Sargent C. Gardiner to Lead National Building Museum Tour of Arris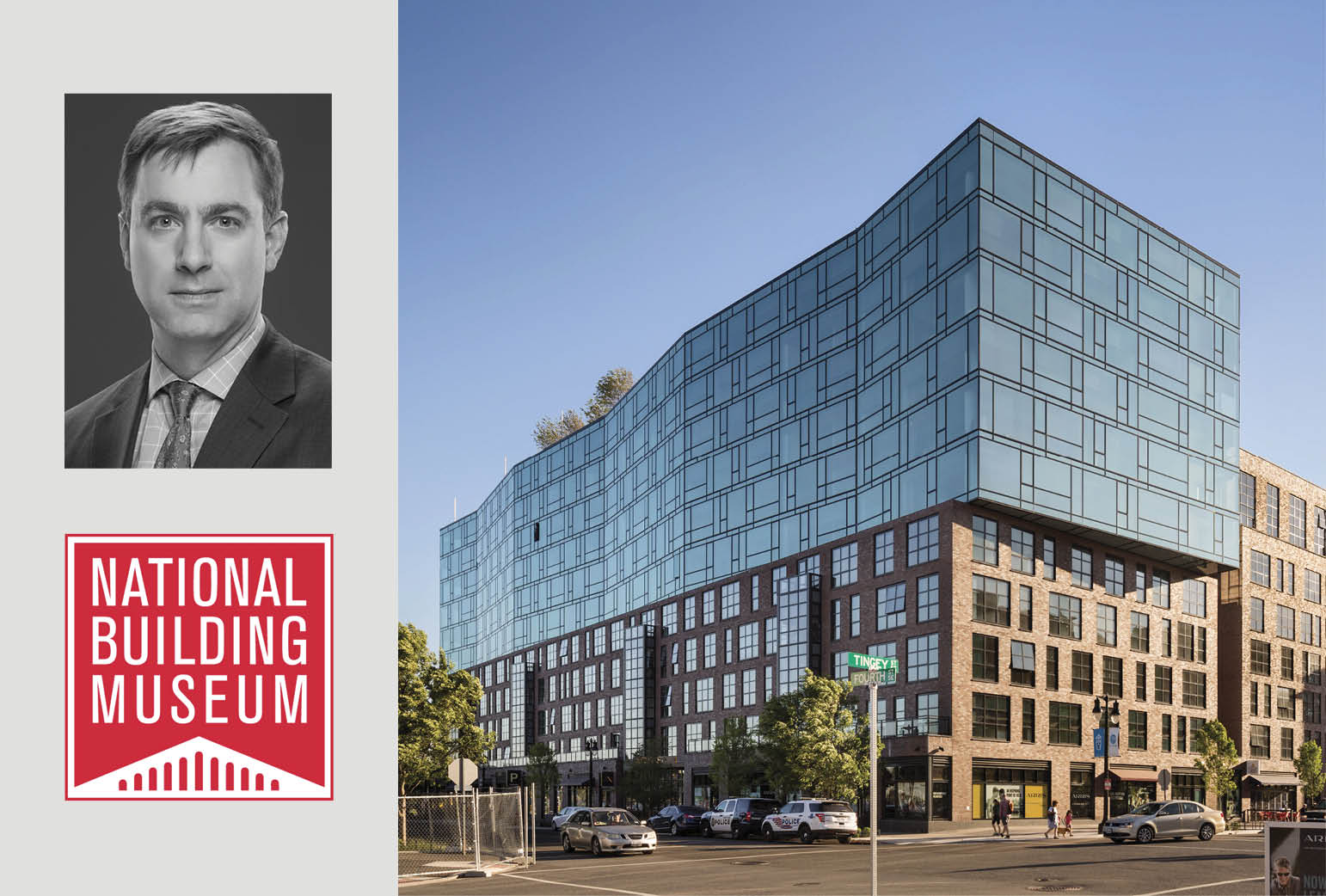 On Saturday, June 30, as part of the National Building Museum's offsite programs, RAMSA Partner Sargent C. Gardiner will lead a tour of Arris, the recently completed Robert A.M. Stern Architects-designed 11-story residential building in Washington, D.C. Located on the most prominent site of The Yards, the mixed-use riverfront neighborhood on the former grounds of the Washington Navy Yard Annex, Arris reflects the existing industrial character of the area with its red brick base and zigzag glass curtainwall superstructure while accommodating an innovative mix of apartment types from two bedrooms to microunits. Leading the tour alongside Mr. Gardiner will be Michael Odum, Development Associate at Forest City. For more information about the tour, please click here.
RAMSA Partners Robert A.M. Stern, Paul L. Whalen, and Mr. Gardiner led the design effort for Arris. For more information, please click here.
Through exhibitions, educational programs, and special events, The National Building Museum promotes an understanding of the power of architecture, engineering, landscape architecture, construction, and design to shape our lives, communities, and futures. The historic home of the Museum, built between 1882 and 1887 as the headquarters of the United States Pension Bureau, is known for its soaring Great Hall with colossal 75-foot-tall Corinthian columns and a 1,200-foot terra cotta frieze that wraps around the exterior of the building and depicts Civil War soldiers. For more information, please click here.