Events
August 14, 2016
Randy M. Correll to Exhibit in "Follies, Function & Form: Imagining Olana's Summer House"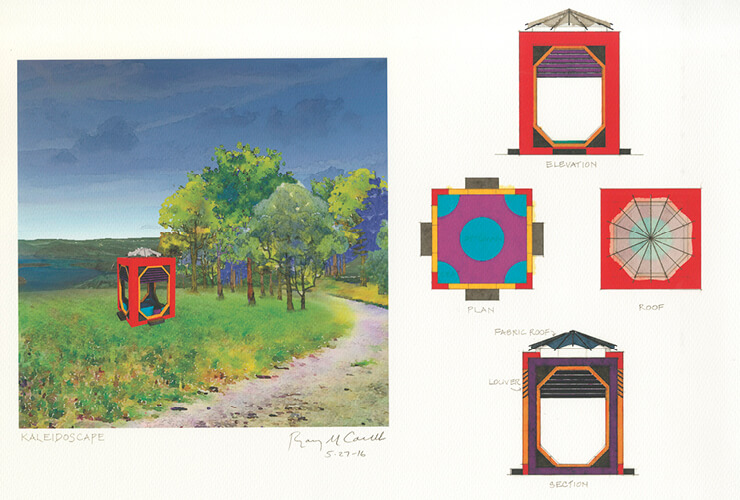 RAMSA Partner
Randy M. Correll
's work "Kaleidoscape" will be exhibited at Olana's, Frederic Church's historic house museum, summer exhibition "Follies, Function & Form: Imagining Olana's Summer House," on view in the Coachman's House Gallery August 14 – November 13.
The 1886 "Plan of Olana," a detailed blueprint of Frederic Church's vision for his includes a structure labeled "Summer House" for which there is no further documentary evidence. This design exhibition invites 21 noted architects and landscape architects to address this mystery, imagining the Summer House and its environs, much in the way Frederic Church sketched to convey design and architectural ideas.
Mr. Correll's work was inspired by an octagonal window in the master bedroom at Olana that frames a view of the landscape with color, geometry, and exotic detail. In his design, the window becomes a doorway on each side of a square pavilion. From either inside or out, these doorways frame views of the landscape beyond. Painted in vivid colors, the pavilion will both contrast with and complement the verdant summer landscape at Olana. A fabric parasol top and louvers inset at the doorways shade the interior.
For more information about Olana and the exhibition, including a full list of designers, please
click here
.