Events
October 27, 2017
Robert A.M. Stern in Conversation with Norman Foster at the Glass House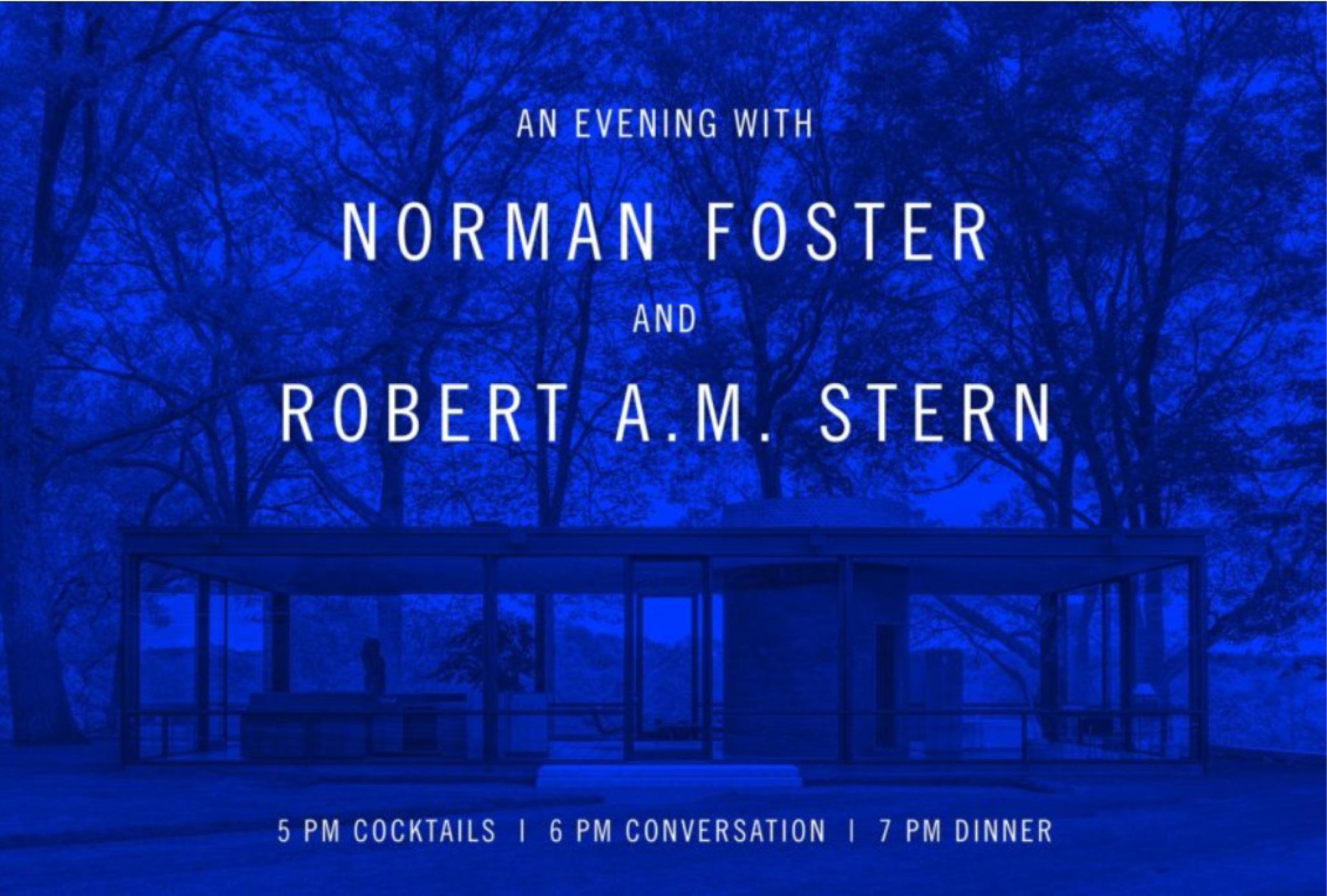 Friday, October 27, 2017
5:00 – 8:00 PM
The Glass House
New Canaan, Connecticut
On October 27,
Robert A.M. Stern
will join Lord Norman Foster at the Glass House for a discussion of their shared history, the influence of Philip Johnson on their careers, and the evolving role of architects in today's world. The two men have known each other since they were students at the Yale School of Architecture in the early 1960s. Hilary Lewis, Chief Curator and Creative Director of the Glass House, will moderate the discussion. As the Glass House commemorates its 10th year as a site of the National Trust for Historic Preservation, this intimate conversation and dinner benefits preservation at the site. For more information about the event, please click
here
.
The Glass House is a National Trust Historic Site located in New Canaan, Connecticut. The pastoral 49-acre landscape comprises fourteen structures built between 1949 and 1995 by architect Philip Johnson, including the Glass House (1949), and features a permanent collection of 20th-century painting and sculpture, along with temporary exhibitions. Tours of the site are available in May through November and advance reservations are recommended. For more information, please click
here
.
Other Upcoming Events
There are no other upcoming events.