Events
November 1, 2016
Robert A.M. Stern in Conversation with Paul Goldberger at the Wexner Center for the Arts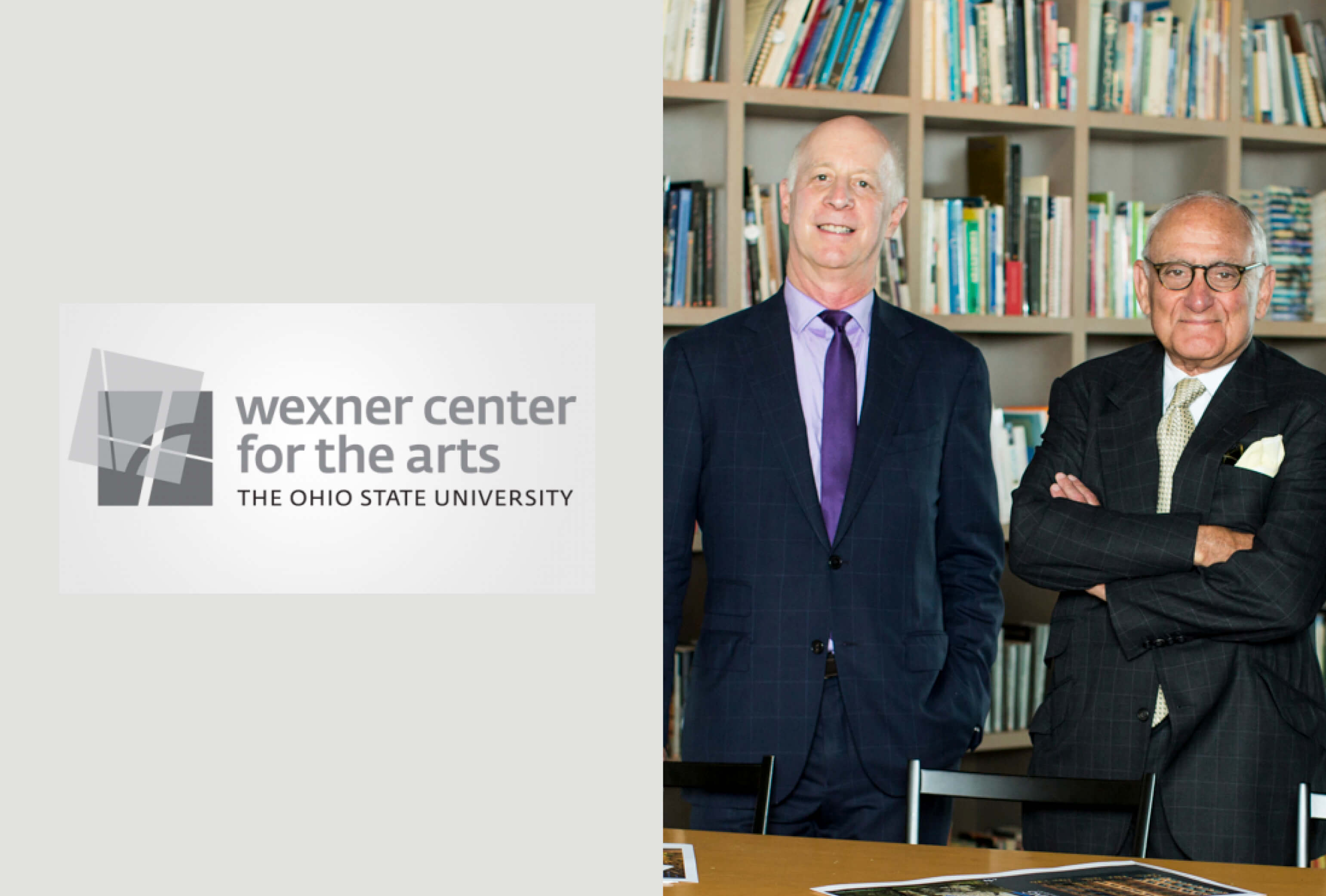 7:00 PM
1871 N High St
Columbus, Ohio 43210
Robert A.M. Stern
will discuss his work and career with architecture critic Paul Goldberger in a conversation as part of the DeeDee and Herb Glimcher Lecture series at the Wexner Center for the Arts on the evening of Tuesday November 1.
An educator, historian, and practicing architect, Mr. Stern leads the 300-person Robert A.M. Stern Architects; with a distinguished academic career, he recently completed 18 years as Dean of the Yale School of Architecture and has authored numerous books, including the five-volume study of New York architecture and urbanism from the end of the Civil War to the millennium.
Paul Goldberger has enjoyed a storied career as an architecture critic for the New Yorker (1997–2011) and the New York Times (1973–2007). Currently a contributing editor at Vanity Fair, he holds the Joseph Urban Chair in Design and Architecture at The New School in New York City and was previously Dean of the Parsons School of Design. The author of dozens of books and essays on architecture, Goldberger's most recent title is Building Art: The Life and Work of Frank Gehry (2015).
The Wexner Center is a research laboratory for all the arts, and has emphasized commissions for new work and artist residencies since its inception. Its multidisciplinary programs encompass performing arts, exhibitions, and media arts and have focused on cutting-edge culture from around the globe. This conversation is presented with support from the Glimcher Program Fund, which supports presentations by distinguished speakers in the fields of art, architecture, and design. DeeDee and Herb Glimcher Lectures are co-sponsored by the Wexner Center and The Ohio State University's Knowlton School of Architecture.
The event can be viewed
here
. For more information, please
click here
.