Events
November 2, 2018
Robert A.M. Stern Receives Society of Architectural Historians Award for Architectural Excellence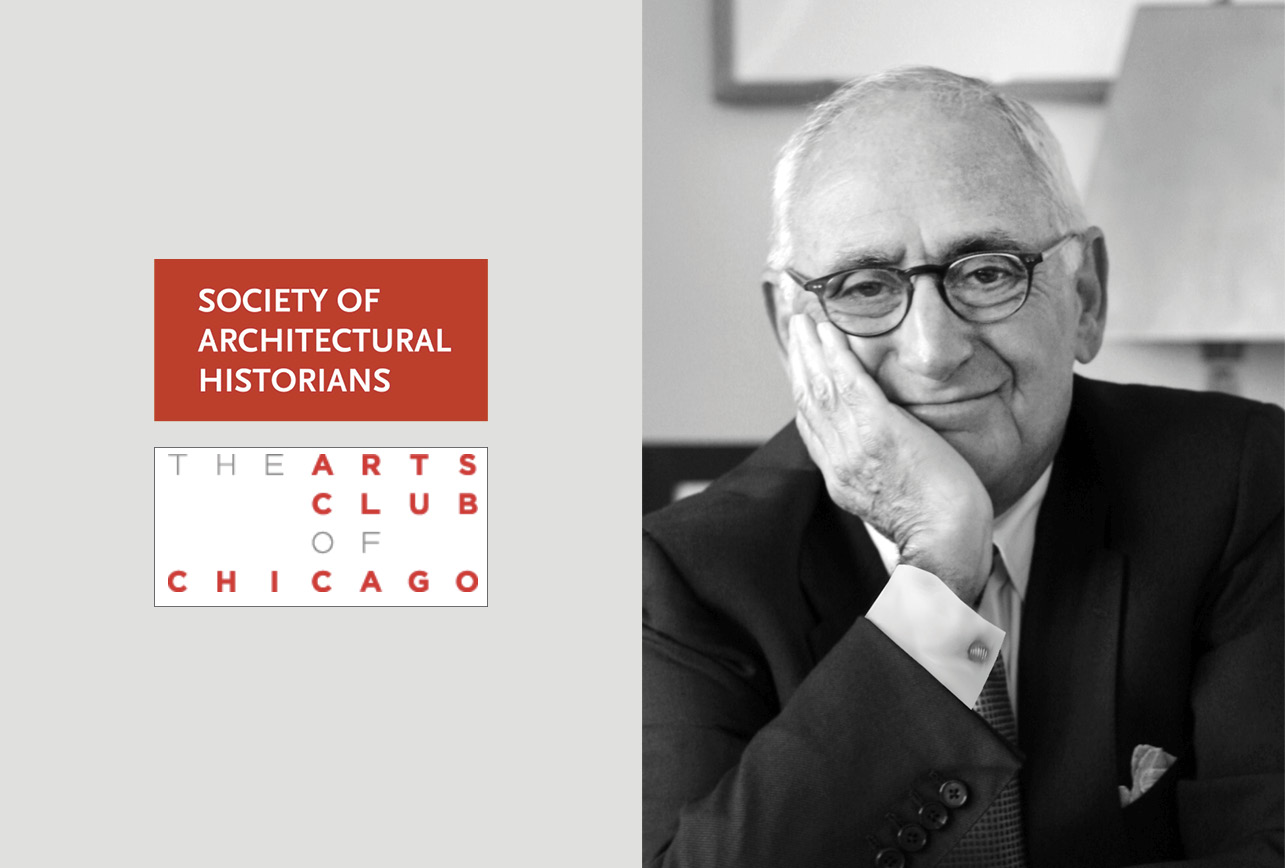 On November 2, Robert A.M. Stern will be honored at the Society of Architectural Historians' annual Awards for Architectural Excellence Gala, receiving the Design, Academics, and Scholarship Award.
Established in 2010, these awards recognize individuals for outstanding achievements in architectural practice and academic study. This year, Cynthia Weese, FAIA, Founding Partner of Weese Langley Weese and former Dean of Washington University's School of Architecture, will also be recognized with the Award for Design, Leadership, and Service; and Harry Hunderman, FAIA along with Deborah Slaton, both of Wiss, Janney, Elstner Associates, Inc., will receive the Award for Preservation Advocacy and Stewardship of the Built Environment.
With his buildings, teachings, and his writing, Robert A.M. Stern has changed the architectural profession and lifted the spirit of American architecture. Founder and Senior Partner of the 260-person New-York based Robert A.M. Stern Architects, Stern served as Dean of the Yale School of Architecture from 1998 to 2016. He is a Fellow of the American Institute of Architects, and received the AIA New York Chapter's Medal of Honor in 1984 and the Chapter's President's Award in 2001. Mr. Stern is the 2011 Driehaus Prize laureate and in 2008 received the tenth Vincent Scully Prize from the National Building Museum. In 2007, he received both the Athena Award from the Congress for the New Urbanism and the Board of Directors' Honor from the Institute of Classical Architecture and Classical America. Stern's five-decade career has been dedicated to the idea that architecture is a conversation across time, connecting the present and the past with the future.
Founded at Harvard University in 1940, the Society of Architectural Historians is a nonprofit membership organization that serves a network of local, national, and international institutions and individuals who, by profession or interest, focus on the history of the built environment and its role in shaping contemporary life. Its mission is to promote the study, interpretation, and conservation of architecture, design, landscapes, and urbanism worldwide for the benefit of all. The Awards Gala is SAH's largest fundraising event and proceeds will support their educational programs, publications, and the continued restoration of their landmark headquarters in Chicago, Charnley-Persky House (1891–1892, Adler and Sullivan with Frank Lloyd Wright). The event takes place this year at The Arts Club of Chicago, starting at 6:15pm.