Forum
Ideas for the Future of Havana
Paul Whalen with Michael Jones, Johnny Cruz, & David Rinehart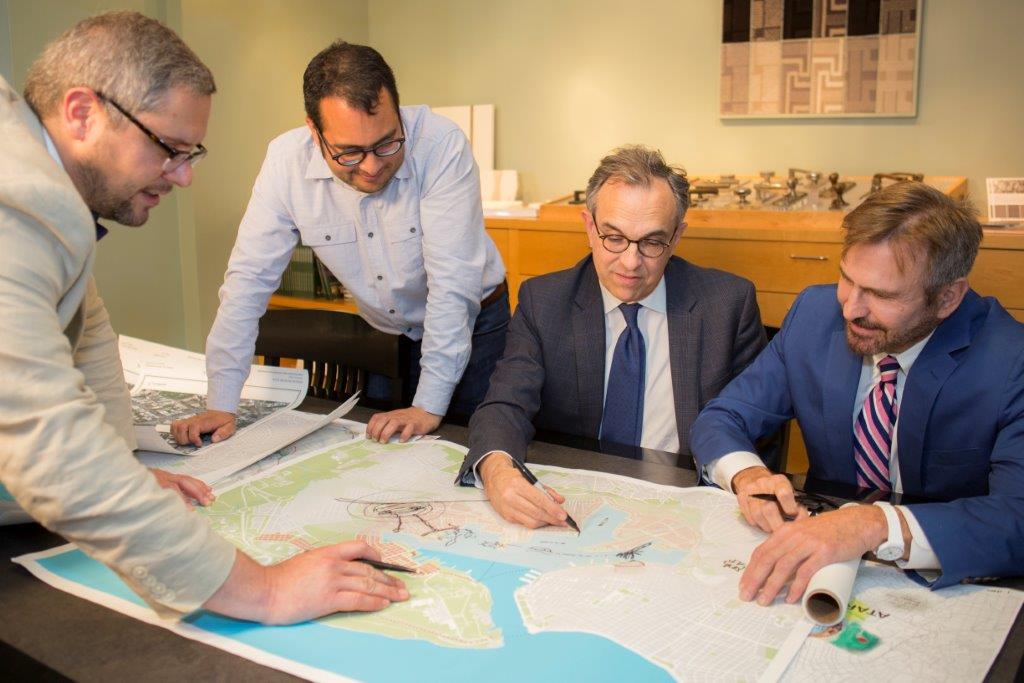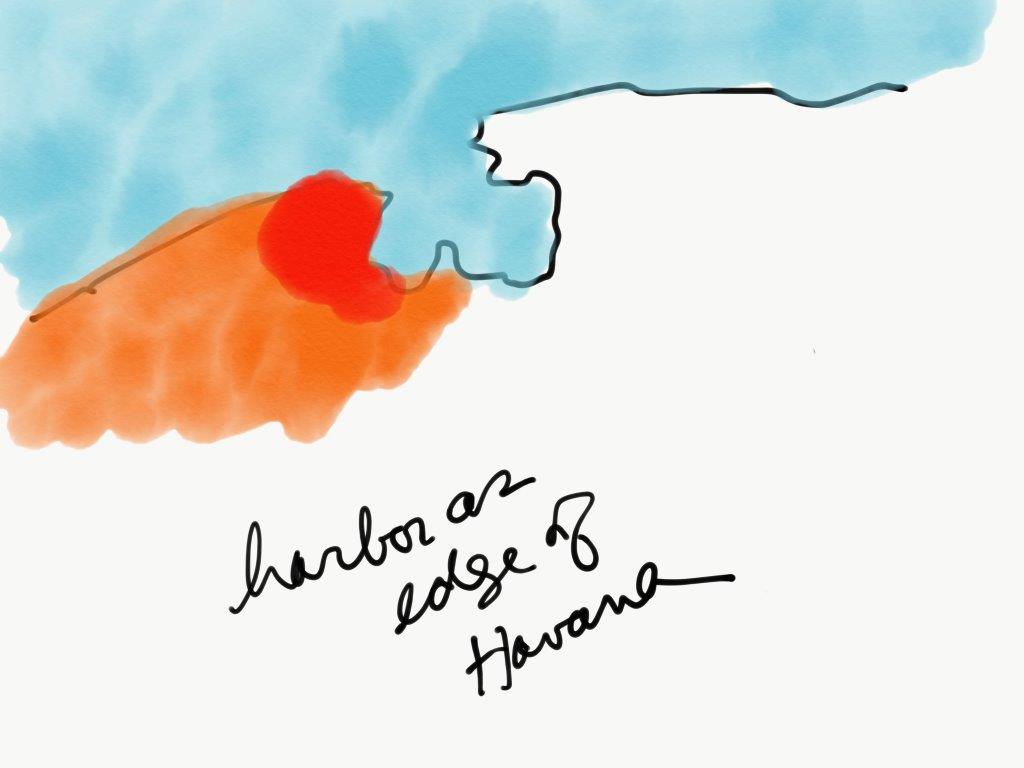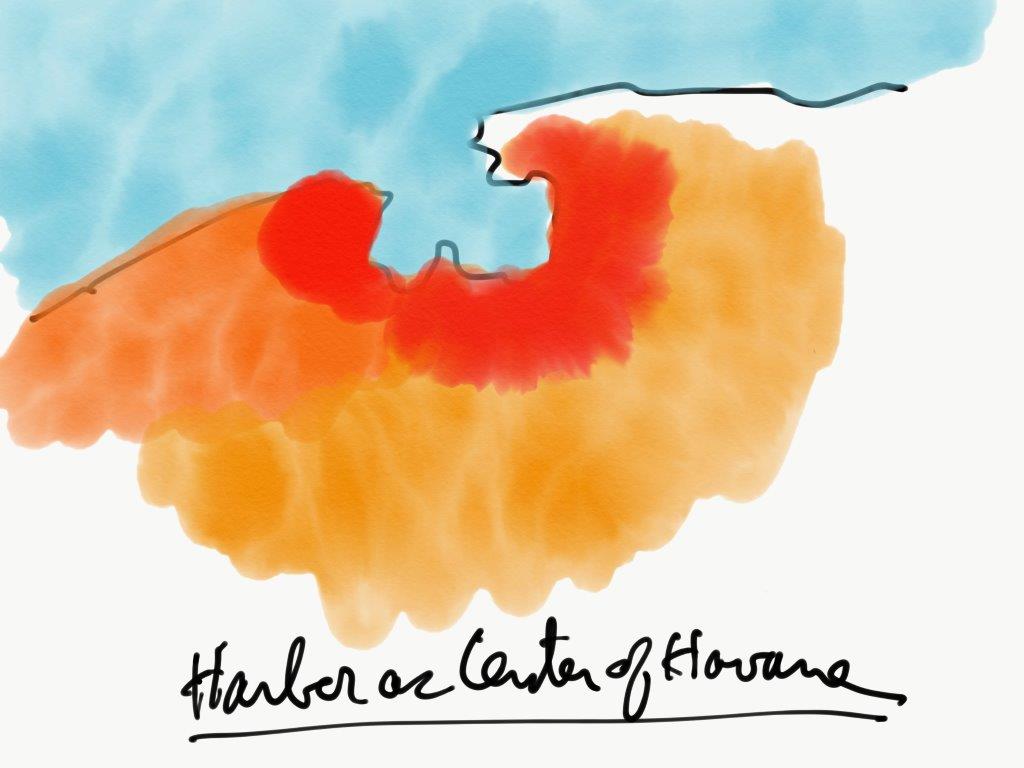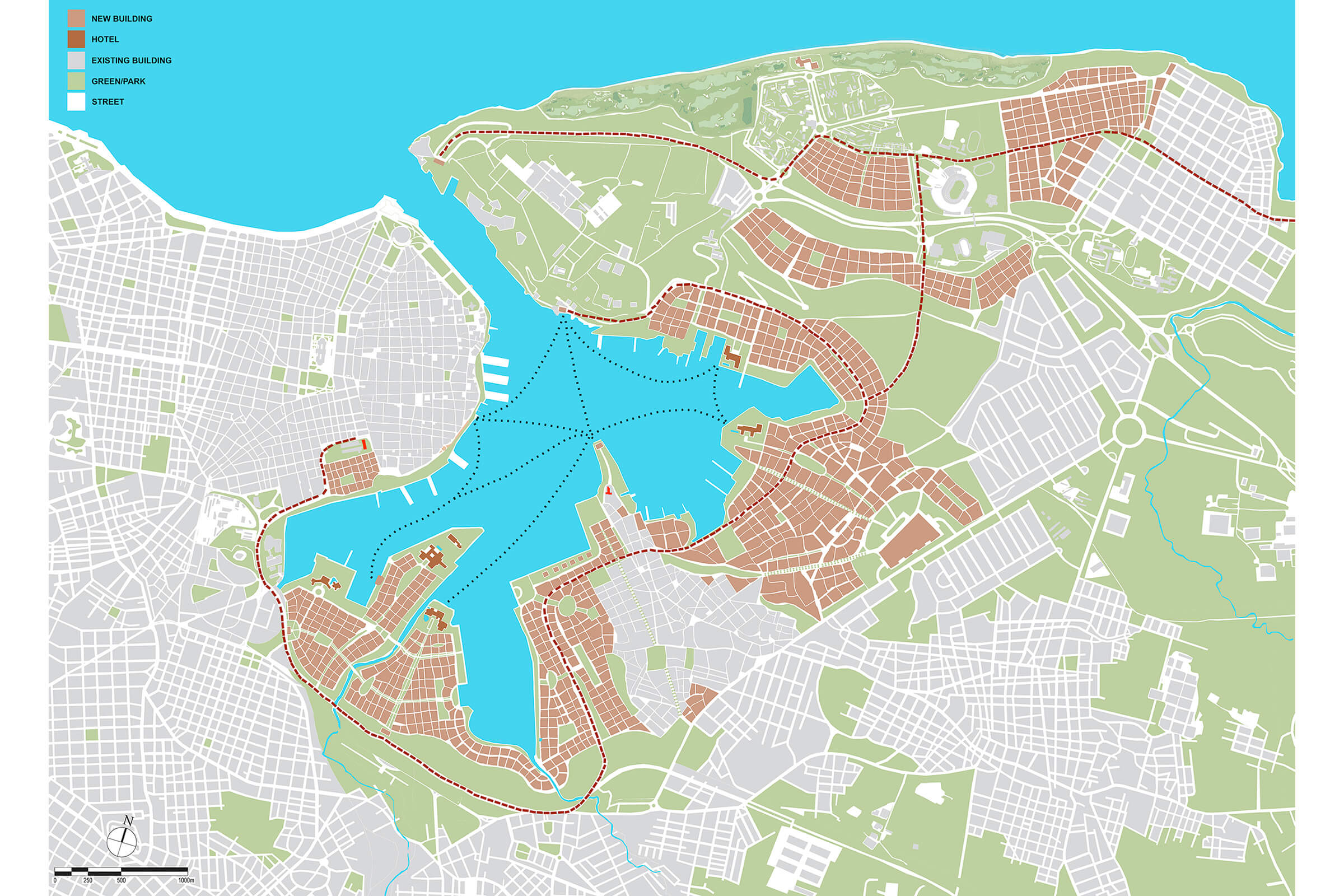 Last November colleagues and I traveled to Cuba to participate in a day-long design charrette organized by Julio César Pérez of INTBAU Cuba—INTBAU being the International Network for Traditional Building, Architecture & Urbanism—and Ricardo Álvarez-Díaz of San Juan, Puerto Rico-based Álvarez-Díaz & Villalón. Given the increased uncertainly about Americans' ability to contribute to the future of Cuba, I feel privileged to have gotten a taste of Havana in just a few days of whirlwind touring and nights spent dipping into local culture. I hope the ideas we came up with there, and then developed further after our return to New York, might attract some interest and perhaps even have some influence as Havana looks to its future; we'd love to be involved.

My colleagues Michael Jones, Johnny Cruz, David Rinehart, and I joined a diverse group of professionals, government officials, and international businesspeople to address the future of the industrial land, now underutilized and sure to be repurposed in coming years, that surrounds the Port of Havana. Given only a day to come up with a quick take on an enormously complex challenge, we decided our ideas might as well be big ones.

The port of Havana is one of the world's great harbors—like New York harbor or Sydney harbor, but more room-like because it has no major river feeding into it, it offers an exceptional amount of shoreline for a body of water of its size—and an amazing opportunity. The current city grows mostly from the western edge of the harbor, where the historic center of the city is located. Most tourist maps don't even show the entire harbor, because it is just the eastern edge of this great city. We came to believe that Havana's harbor, with its protected waters that still offer cooling breezes, has the potential to become the real center of the city, a kind of watery Central Park, from a New Yorker's point of view. Given the central control over economic development in Cuba, we would thus recommend growing the city to the south and east so that the harbor becomes the true geographic center of Havana. The second step would be to surround this harbor with the kind of fine-grained urbanism so beloved in Havana Vieja, at the west end of the harbor. The large industrial tracts that currently face the harbor are typically tempting to any government, as land that can be sold to large developers to make quick headway in its revitalization. It will be crucial for the government to avoid this temptation and instead to lay out its own well-considered block and street plan in the manner of all great planned cities. Whether developed in small or large efforts, with the purchase of one block or many blocks, form-based guidelines would also help to ensure a successful urbanism.

To that end we mapped a series of harborfront neighborhoods on the fine-grained scale of Havana Vieja, Havana Central, and Vedado, their streets and blocks adapted to the ins and outs of the shoreline and to the natural topography of the land as it rises into hills around the bay. Everywhere we gave priority to walkability, but we also considered automobiles: streets nearest the water's edge will carry forward the romance of the Malecón, but narrower streets will slow cars and calmer water may encourage more continuous 24-hour use. Parallel to this slow-moving waterfront street—where we imagine restaurants, boulevardiers, and more than a few beautifully restored classic American cars---would be a second street that would carry more automobile traffic and that would be lined with shops catering to the everyday requirements of neighborhood residents—a pattern of development seen in seaside cities around the world, though one example in our minds was Knokke, in Belgium, and another Miami Beach, with slow-moving Ocean Drive along the beach and retail-lined Collins Avenue a block inland.

At the water's edge we wrapped the harbor with continuous parkland—the government has already put in place a setback line for future buildings—that we envision as continuous, but ever-changing: sometimes a generously-scaled shady green swath in the manner of San Francisco's Presidio; but more typically we imagine a closer connection between dense neighborhoods and the water, with clubs, restaurants, and shops facing the water across a narrow park as along Miami's South Beach.

Two areas received our special attention. One is a historic village to the south of the port, in Regla, where Afro-Cuban religious traditions, suppressed by the Catholic Church but kept alive surreptitiously through a reimagining of the forms of Catholic sainthood imagery, survive to this day. That village center we propose to preserve intact; just as the fine-grain urbanism of Havana Vieja has been so lovingly and presciently restored, we also propose new streets and blocks would connect Regla through existing industrial sites to the waterfront on three sides. The other area of special interest to us is an area to the southeast of the harbor where other participants suggested a convention center might be appropriate—a predictable essential as Havana reclaims its status as a world destination. In order to avoid blocking the waterfront with what is inherently a large, impassible building type, we proposed locating the convention center conveniently alongside a highway at some distance from the bay, and conversely locating a series of smaller convention hotels on the waterfront park, where they will encourage public use of the waterfront and command spectacular views across the water toward Vieja. In this way the neighborhood between the convention center and the hotels would be enlivened by the ebb-and-flow of conventioneers percolating through a residential neighborhood, enjoying its shops and restaurants. This neighborhood, with blocks on the scale of those in Vieja, might be organized around an axial pedestrian boulevard on the scale of the Paseo de Martí.

Lastly we considered transportation: unlike many other cities that have grown quickly after a period of stasis, we believe steps should be taken to ensure that a newly affluent Havana is not swamped by automobile traffic. Existing freight railroad rights-of-way, originally built to transfer materials among the docks and various industrial activities, knit all the harborfront land together, not unlike the High Line in New York. We reimagined these rights-of-way as a grade-level light-rail network for residents and visitors, reducing the need for cars and their effect on a pedestrian-friendly city fabric. In fact the light rail could become an attraction in itself. Our other idea was to activate the harbor with water taxis crisscrossing the harbor between strategically located landings; pleasure boats based in a marina to the east of the convention hotels would also help enliven the harbor.

We understand that the planning of Havana's tomorrow will require more than a day's work, but we nonetheless hope our quick sketch ideas, based on solid principles, might prove useful for future efforts. The lack of development in Havana experienced after the Revolution of 1959 should work to its future benefit: the city managed to avoid some of the mistakes that plagued other cities worldwide in the intervening decades, such as the construction of elevated highways or enormous buildings that cut waterfronts off from city neighborhoods. Havana now has the opportunity to learn from the best and worst of what's happened all over world as development returns, as it surely will. Our dream is to extend the fine-grain urbanism that is particular to historic Havana around the shore of the city's harbor, creating a strong, walkable center, so that instead of replicating the shortcomings of other world cities that have lost their charm as they've grown too quickly, as Havana grows it will become more of itself while still incorporating the requirements of modern international cities.