News
April 20, 2017
2016 RAMSA Prize Recipients Present Their Research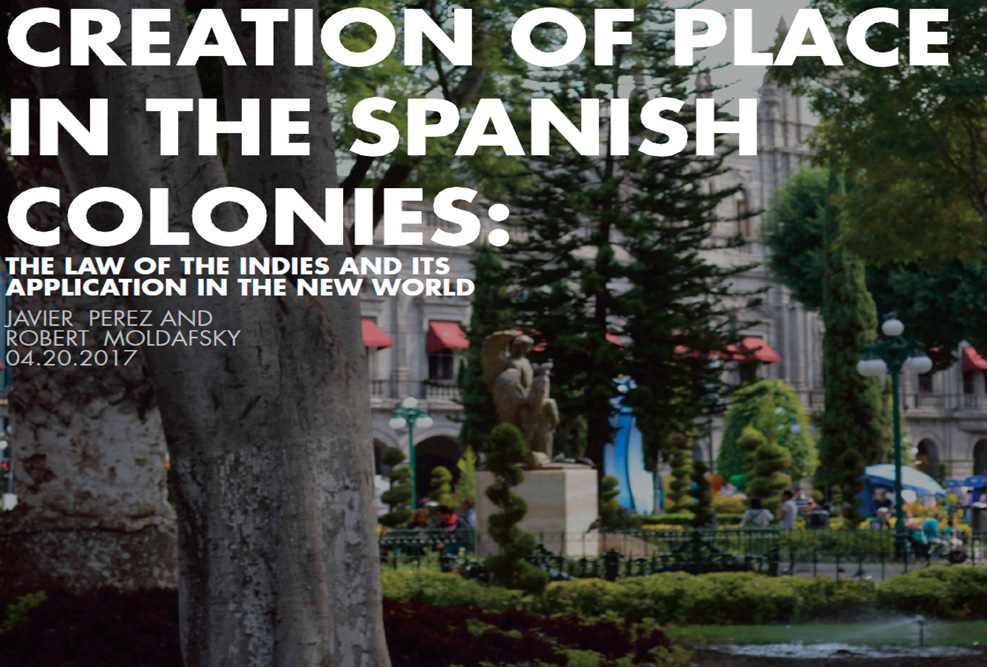 Tonight the recipients of the inaugural RAMSA prize, J. Javier Perez and Robert Moldafsky, presented "Creation of Place in the Spanish Colonies: The Law of the Indies and Its Application in the New World," which explored an urban planning mandate—Law of the Indies, issued by the Spanish monarchs to their colonies—and analyzed the architectural character and adaptations of traditional Spanish buildings that resulted. The research was informed by travel to four cities in Mexico—Zacatecas, Morelia, Puebla, and Mexico City—as well as Antigua, Guatemala; Santo Domingo, Dominican Republic; and San Juan, Puerto Rico. The locations were selected for their unique climates, local materials, and regional differences and the built environment of each was documented using a range of tools that included sketching, photography, video, and watercolor.
The RAMSA prize is a $5,000 grant awarded annually by the partners of Robert A.M. Stern Architects to individuals within the firm for the purpose of travel and research. The prize is intended to encourage RAMSA design staff to engage in target, in-depth research into a city, town, or place, in a way that can meaningfully inform design work. In addition, the prize allows staff to pursue personal interests as an extension of the firm's research-based design principles.
RAMSA partners
Gary L. Brewer
,
Meghan L. McDermott
, and
Paul L. Whalen
served as this year's jurors.