News
April 26, 2018
2017 RAMSA Prize Recipients Present Their Research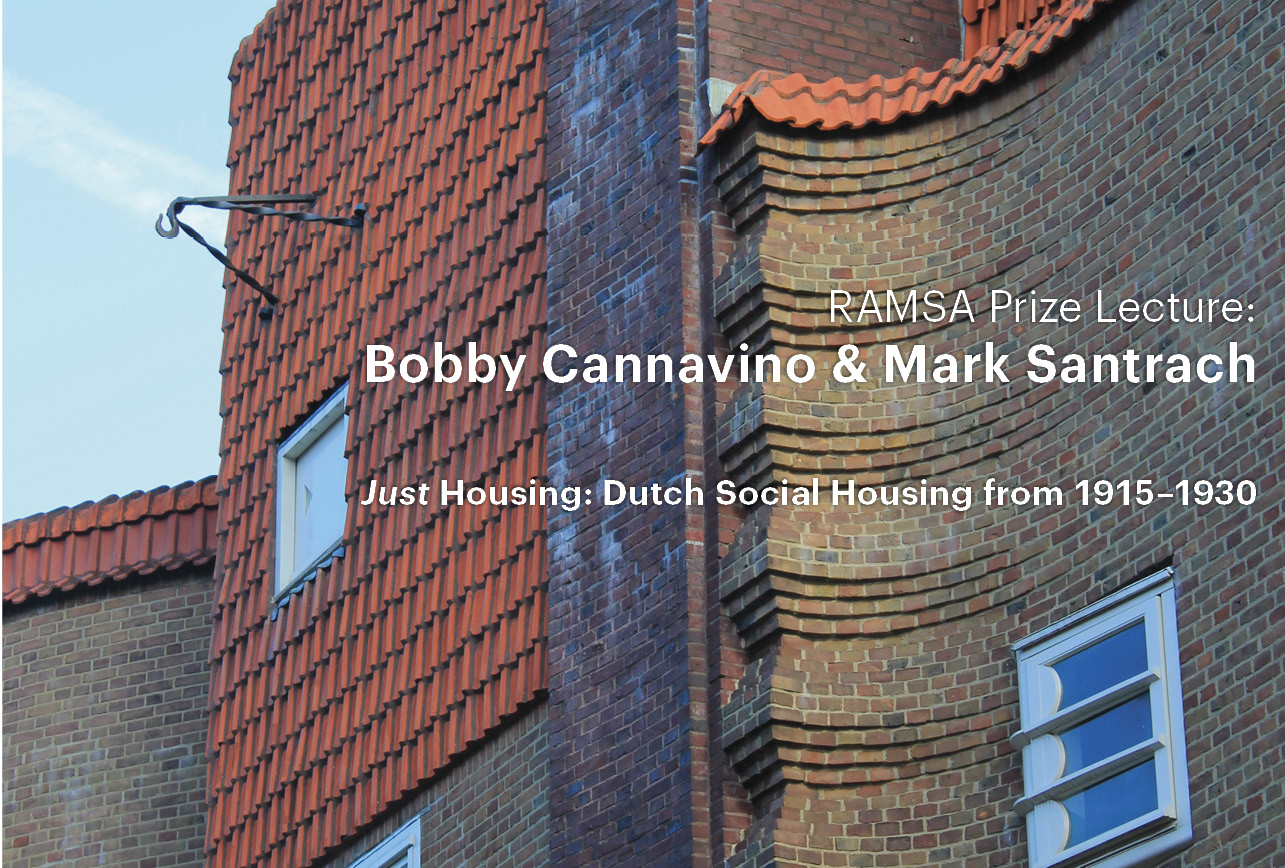 Tonight the recipients of the second annual RAMSA Prize, Robert Cannavino and Mark Santrach, presented research entitled "Just Housing: Dutch Social Housing from 1915 to 1930," which explores early 20th-century social housing in Amsterdam encouraged by the Housing Act of 1901. With research that included traveling to Amsterdam, Mr. Cannavino and Mr. Santrach studied the development of entire neighborhoods in the intra-war era that were intended to accommodate the increasing population of the city. Their research on the political, urban, and architectural solutions revealed how a comprehensive and coordinated response created desirable neighborhoods that are still cherished today.
The RAMSA Prize is a $5,000 grant awarded annually by the partners of Robert A.M. Stern Architects to individuals within the firm for the purpose of travel and research. The prize is intended to encourage RAMSA design staff to engage in targeted, in-depth research into a city, town, or place, in a way that can meaningfully inform design work. In addition, the prize allows staff to pursue personal interests as an extension of the firm's research-based design principles.
RAMSA partners Gary L. Brewer, Meghan L. McDermott, and Paul L. Whalen serve as the Prize's jury.