News
September 25, 2018
2018 RAMSA Prize Winners Announced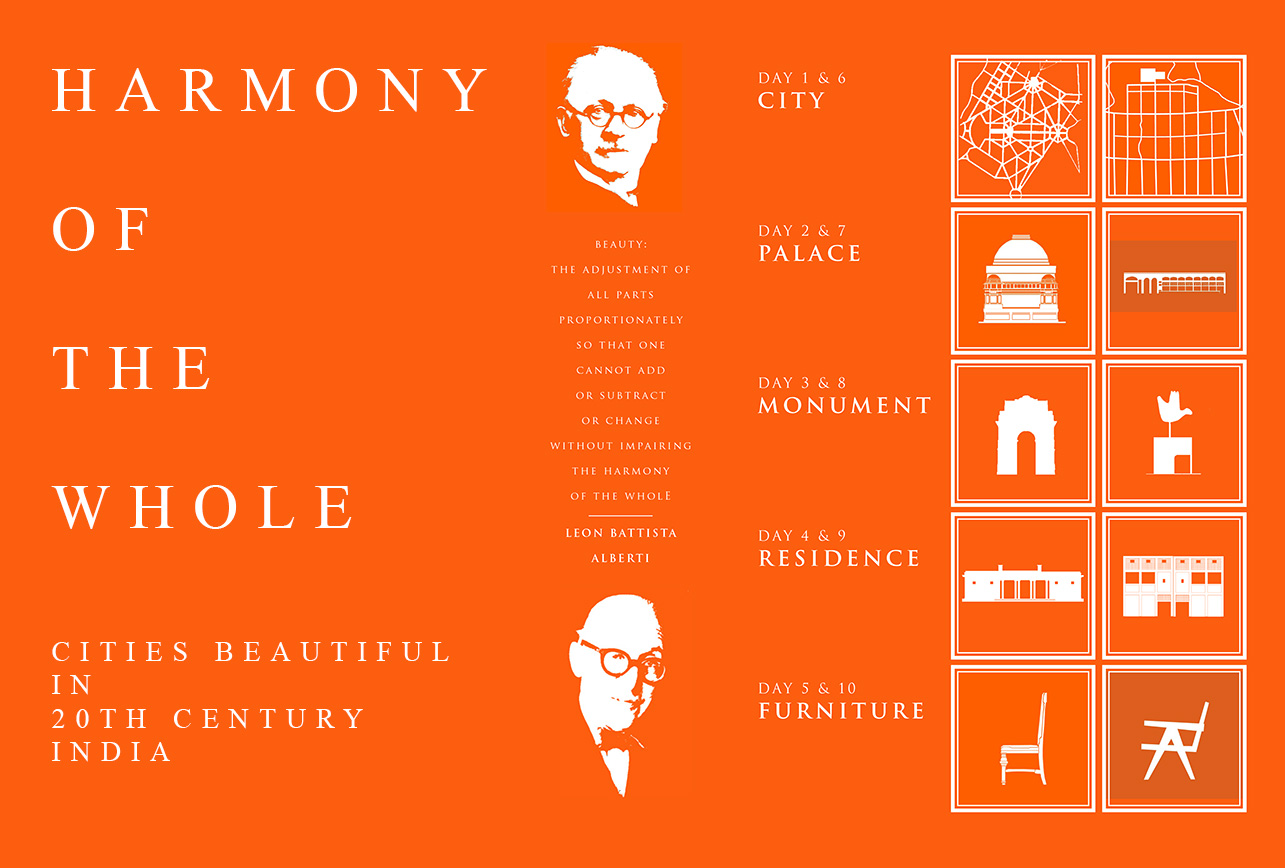 The Partners of Robert A.M. Stern Architects are pleased to announce that Kristen Gates and Thomas Nye won the 2018 RAMSA Prize with their proposal Harmony of the Whole: Cities Beautiful in 20th Century India. The RAMSA Prize is a $5,000 grant awarded annually by the partners to a RAMSA employee, or a team of two employees, for the purpose of travel and research. Now in its third year, the two-week-long travel fellowship promotes exploration into a location's sense of place and is intended to encourage RAMSA staff to engage in targeted, in-depth research into a city, town, or region in a way that can meaningfully inform design work. In addition, the prize allows staff to pursue personal interests as an extension of the firm's research-based design approach.
Ms. Gates and Mr. Nye's research will focus on Sir Edwin Lutyens' 1912 plan for New Delhi and Le Corbusier's 1950 plan for Chandigarh—two chronologically and geographically adjacent examples of the rare opportunity to design new cities with public and institutional buildings, monuments, residences, and furniture all at once, under the direction of a single architect.
The jury—RAMSA Partners Paul L. Whalen, Gary L. Brewer, and Meghan L. McDermott—was particularly intrigued by the harmony of the proposal and the way it connects to the firm's work. "In our office we design everything from furniture and houses to parks and neighborhoods and even cities; it's interesting to be reminded that there are other architects who have done the same thing. Lutyens and Le Corbusier's work in India produced such different visual results that it will be fascinating to compare and contrast two examples of Europeans going to a faraway place and seeing how they responded to local culture, or not."
In addition, the jury congratulates the two runners-up:
Monica Gaura, Restoration of the Moroccan Riad: Culture, Climate and Courtyards of the Marrakechi Medina
Maria Gabriela Carucci Alvarez and Cassie Nozil, From the Inside: Architecture in Relation to the Female Form in the Time of the Indian Mughal Empire
Impressed by the creativity and quality of thought in the proposals, the jury would also like to thank all the participants who helped make this year's competition a success: Caitlin Baransky, Robert Chapman, Do Young Chung, Patrick Corrigan, Thomas Day, Timothy Deal, Brenna Decker, Nicholas Devlin, Cathryn Duffy, Jeremy Fass, Jennifer Fitzpatrick, Benjamin Jones, Anna Kuchera, Ross McClellan, Scott O'Daniel, Anna Orlando, Natalie Pierro, Kimberly Taylor, Victoria Waggoner, Joseph Yatco, and Boyuan Zhang.
Robert Cannavino and Mark Santrach won the 2017 RAMSA Prize with their proposal Just Housing: Dutch Social Housing from 1915 to 1930, which explored early 20th-century social housing in Amsterdam, encouraged by the Housing Act of 1901. Javier Perez and Robert Moldafsky took home the inaugural prize in 2016 with their Creation of Place in the Spanish Colonies: The Law of the Indies and Its Application in the New World, an exploration of an urban planning mandate, issued by the Spanish monarchs to their colonies, and the architectural character and adaptations of traditional Spanish buildings that resulted.
For more information about the RAMSA Prize, visit www.ramsa.com/prize.