News
September 5, 2017
Jennifer L. Stone Named Partner of Robert A.M. Stern Architects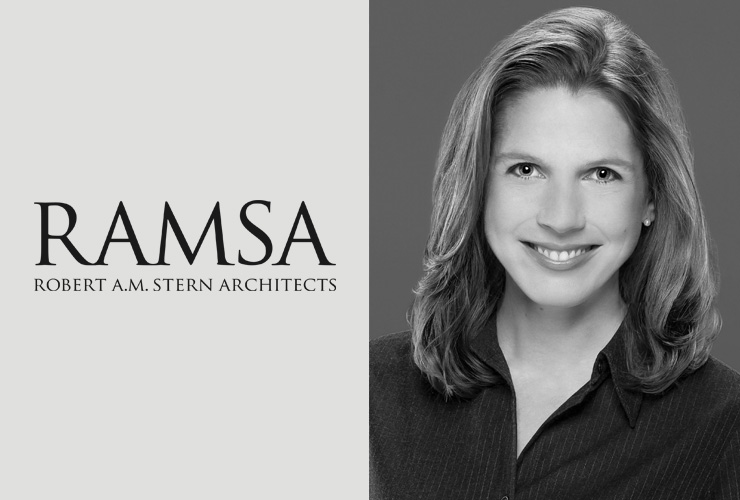 The Partners of Robert A.M. Stern Architects are pleased to announce that
Jennifer L. Stone
is now a Partner of the firm.
Ms. Stone has been with Robert A.M. Stern Architects since 2000. She most recently served as Project Manager for Benjamin Franklin and Pauli Murray Colleges, two new residential colleges at Yale University; Amos Hall for the Terry College of Business at the University of Georgia; and the South Academy Street Residence Hall at the University of Delaware.
"The core of RAMSA has always been its people," said Partner
Roger H. Seifter
in announcing the news. "We believe that in giving priority to our own employees as we name new Partners we're able to obtain the maximum benefit from our native talent and, at the same time, outline a roadmap for advancement."
"Jen has gained distinction within the firm as a leader and expert manager of projects and people," Mr. Seifter continued. "She has been an inspiring mentor to the teams she leads and through her ongoing efforts with the Partnership to launch and maintain the office-wide mentorship and leadership development programs. In addition Jen has been actively involved in the Yale recruiting team, the ACE mentorship program, and the Women's Leadership Initiative."
Ms. Stone received her Bachelor of Architecture degree with honors from the University of Notre Dame in 1998. She is a registered architect in the State of New York and a LEED Accredited Professional. Outside the office Jen has been an ambassador and representative for RAMSA within the profession of architecture and its related industries: among other commitments, she's a Governor and Officer of the New York Building Foundation, a component of the New York Building Congress, and Co-Chairperson of Sponsorship for the North Atlantic Region Council of the Society for College and University Planning.