News
September 7, 2018
Marist College Celebrates the Dedication of Lavelle Hall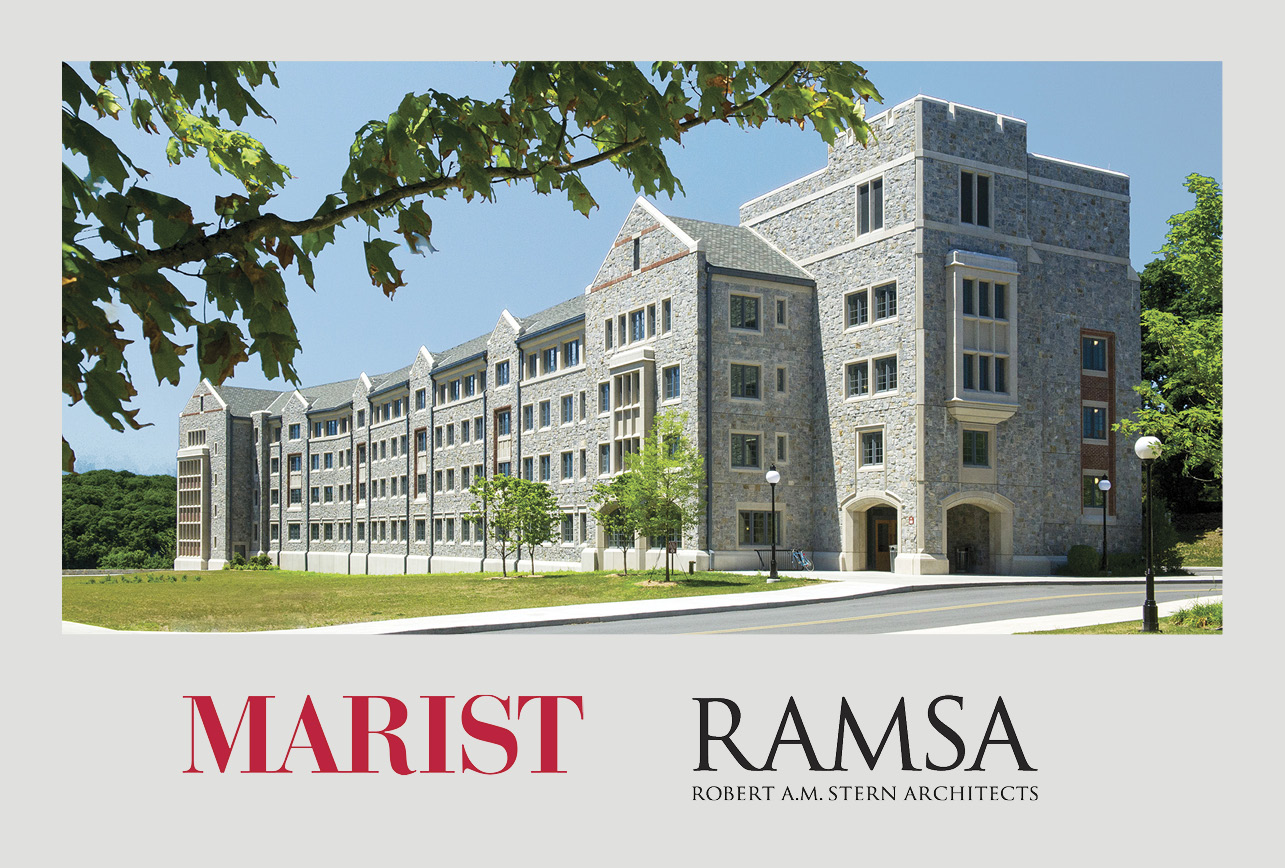 Today the President and Board of Trustees of Marist College celebrated the dedication of Lavelle Hall, the second of four new residence halls at Marist's North Campus Housing Complex. The state-of-the-art building was made possible by a generous gift from longtime Marist Trustee Patrick Lavelle.
"It's in the spirit of giving back that I am here today. I am honored to have this hall named for my parents who sacrificed so much to give me a Marist education," said Lavelle.
"Marist is extremely fortunate to have alumni who are so supportive of the College's mission and its growth," said President David Yellen.
Accommodating 172 students on four floors, Lavelle Hall opened in the Spring of 2017 and provides four-person apartments with single bedrooms and a common living room, bathroom, and kitchenette. Amenities include study lounges on each floor and a community lounge. The four-building, 789-bed North Campus Housing Complex is the largest capital project in Marist College's history. In addition to student apartments, the complex provides enhanced community spaces including a fitness center and satellite dining facility, making it a vibrant hub of collegiate life. The complex is also designed to support academic initiatives beyond the traditional school year, allowing Marist to expand its capacity to host large-scale events from outside the area and to continue to play a key role in the region's economic development.
The North Campus Housing Complex carries forward the vocabulary of rubble-stone facades with red-brick and limestone trim inspired by three historic buildings remaining from the original estate and established by our firm's work at Marist, beginning with the Hancock Technology Center (2011) and continuing with a new pedestrian underpass and new campus gates (2011), the Murray Student Center and Music Building (2014), and the Natural Sciences & Allied Health Building (2016). The firm's ongoing work at Marist includes the renovation of the Steel Plant Studios to create a new home for the College's Fine Art and Fashion programs, and the McCann Center Expansion which, in addition to increasing the size of the college's gymnasium, will aesthetically unify the campus's athletic facilities.