News
April 30, 2018
Museum of the American Revolution Certified LEED Gold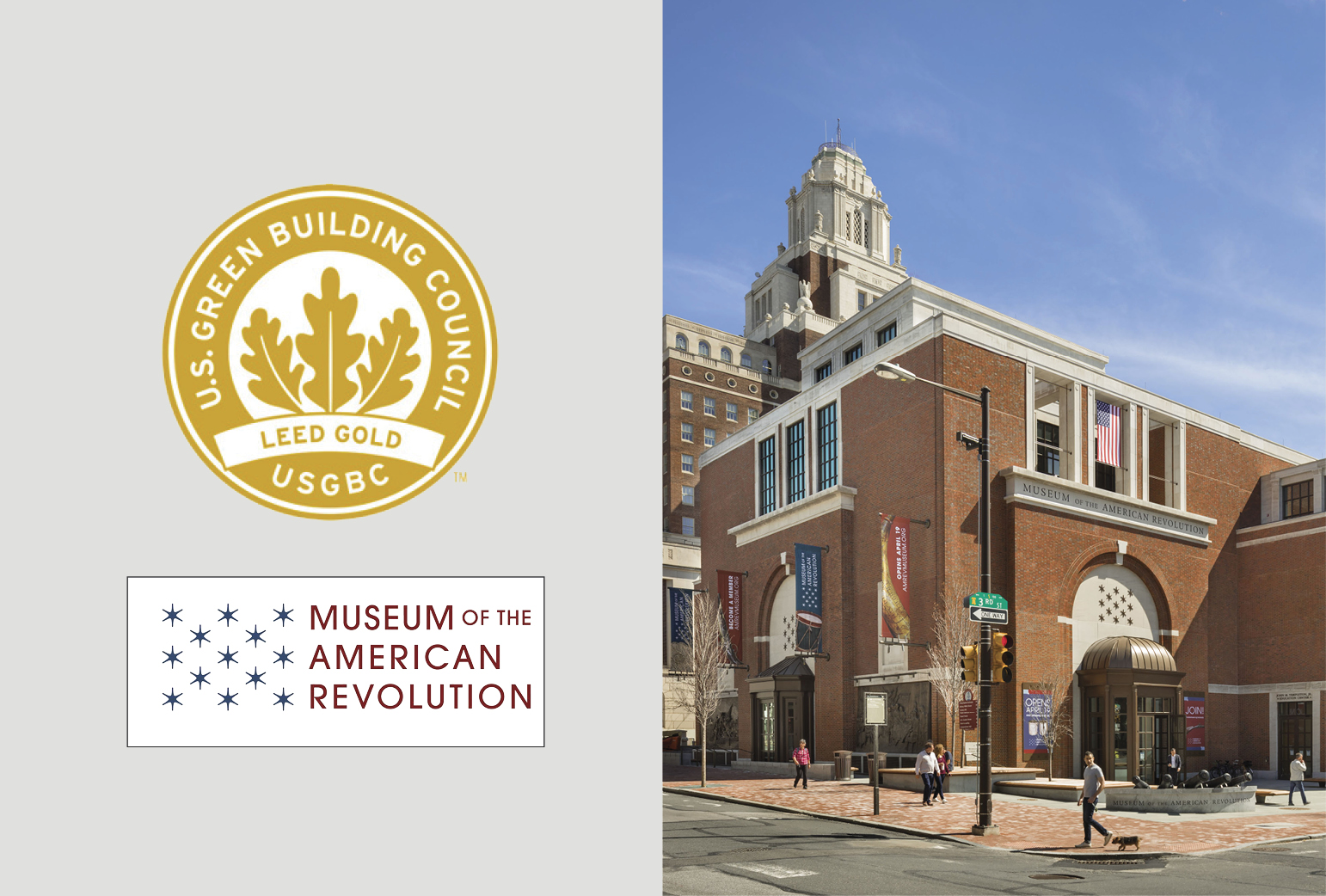 Robert A.M. Stern Architects' Museum of the American Revolution has been certified LEED Gold by the U.S. Green Building Council (USGBC).
Anchoring the eastern end of Philadelphia's Independence National Historical Park, the Museum introduces visitors to the American Revolution with its extraordinary collection of historical artifacts and contemporary interpretations demonstrating the continued worldwide importance of the Revolution. The building features several integrated strategies to maximize environmental performance. A high-performance thermal envelope reduces the amount of internal climate conditioning needed, decreasing overall energy consumption. The window-to-wall ratio is optimized to reduce the amount of heat gain and loss through the facade. A high-efficiency HVAC system, windows with low-e coating, highly-efficient LEDs, and a sophisticated light monitoring system with daylight dimming controls contribute further to energy conservation. The Museum utilizes best-practice water management strategies to reduce potable water consumption; the specification of low-flow toilets and sinks in the bathrooms also reduces wastewater. A stormwater tank and native vegetation at grade and on the Museum's roof help retain 80% of stormwater for non-potable uses such as flushing and irrigation. Over 90% of construction waste and demolition materials were diverted from landfills and, when possible, locally and regionally manufactured materials were selected, reducing the embodied energy of the building. No parking is provided at the Museum, encouraging visitors to save energy by approaching the building on foot or by mass transit. The Museum opened in April 2017.
RAMSA Partners Robert A.M. Stern, Alexander P. Lamis, and Kevin M. Smith led the design effort. For more information about the project, please click here.