News
February 6, 2018
The New Residential Colleges at Yale: A Conversation Across Time Released by The Monacelli Press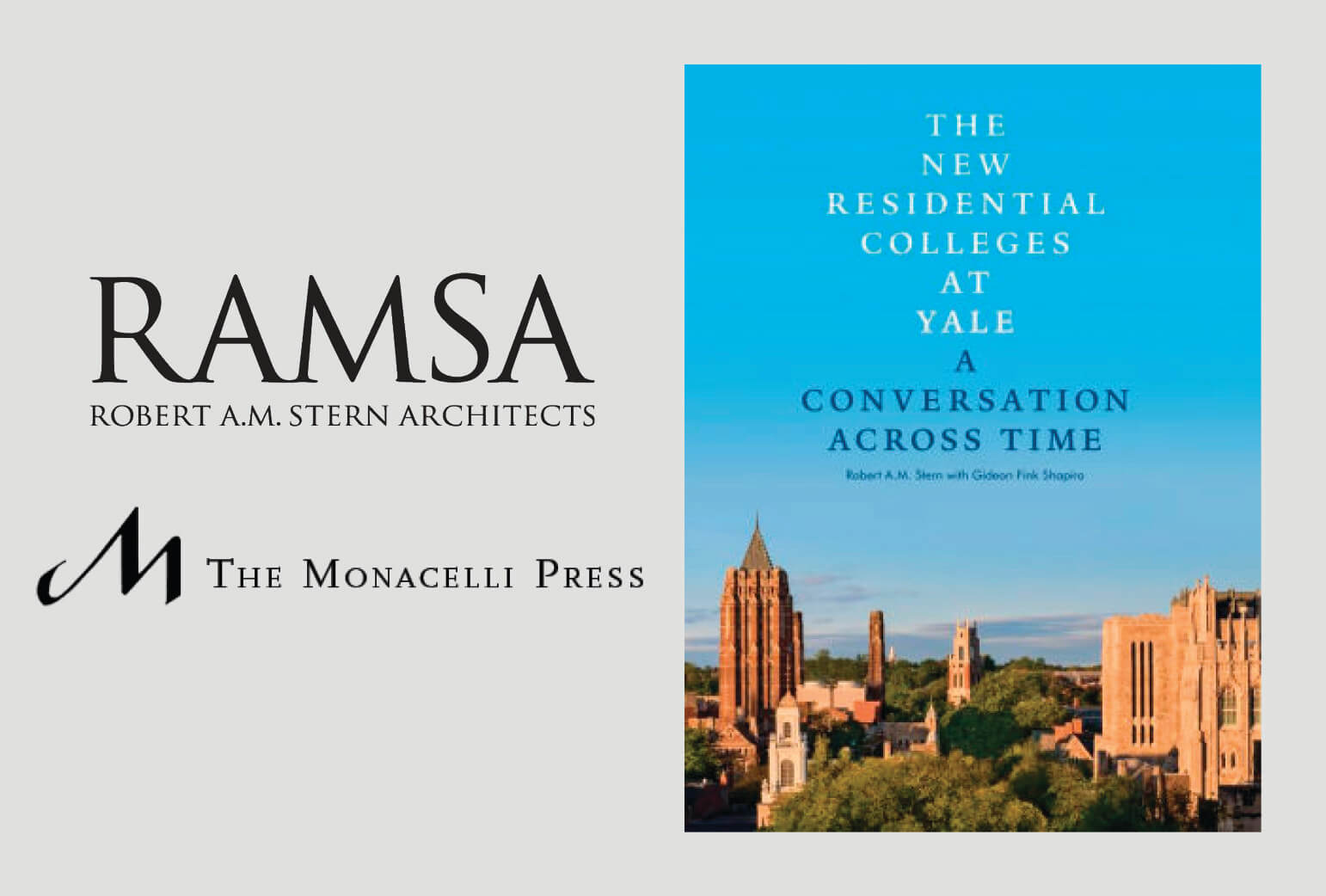 The New Residential Colleges at Yale: A Conversation Across Time
, by
Robert A.M. Stern
with Gideon Fink Shapiro, was released today by The Monacelli Press. The book takes the reader through the design process for the two new Gothic residential colleges at Yale University that opened in September 2017. Robert A.M. Stern, who served as Dean of the Yale School of Architecture from 1998 to 2016, led the design effort alongside RAMSA Partners Graham S. Wyatt, Melissa DelVecchio, and Jennifer L. Stone. For more information about the book, please click
here
.
Yale's residential colleges are the cornerstone of the University's undergraduate life, breaking down the student population into smaller, more close-knit communities. Between the two world wars, Yale built ten residential colleges, eight designed by architect James Gamble Rogers, and six adhering to the Collegiate Gothic style with which Yale is most identified today. Pauli Murray College and Benjamin Franklin College, Yale's first new residential colleges in fifty years, are designed both to relate to Rogers's model and to bring twenty-first-century standards of communal living and environmental responsibility to college residential life. "We have aimed to situate the new colleges in a place between convention and invention," said Mr. Stern at the dedication ceremony. The new colleges, located on the Prospect-Sachem Triangle between Yale's historic central campus and Science Hill, each house 452 students and incorporate a dining hall, a library, and a house for the head of the college. For more information about the colleges, please click
here
.
The New Residential Colleges at Yale includes an extensive collection of historical photographs, original drawings, models, material samples, and specially commissioned color photography of the new colleges. Beyond questions related to Yale and New Haven, the book contributes to a wider historical and theoretical conversation about the expression of place, time, and institutional identity through architecture.
The Monacelli Press is a leading publisher of books on architecture, the fine arts, interior design, landscape architecture, gardens, photography, and graphic design. Publisher Gianfranco Monacelli conceived the venture as a distinct and stimulating voice in the visual arts to reinterpret and challenge the conventional boundaries of the field, to bring forth the best, most provocative, and the most substantive of what the finest creative minds have to offer. The Monacelli Press has published more than 400 books since it was established in 1994, books that are distinctive for both content and visual presentation. For more information about The Monacelli Press, please click
here
.