News
May 25, 2018
Newell Hall Wins 2018 AIA Florida/Caribbean Award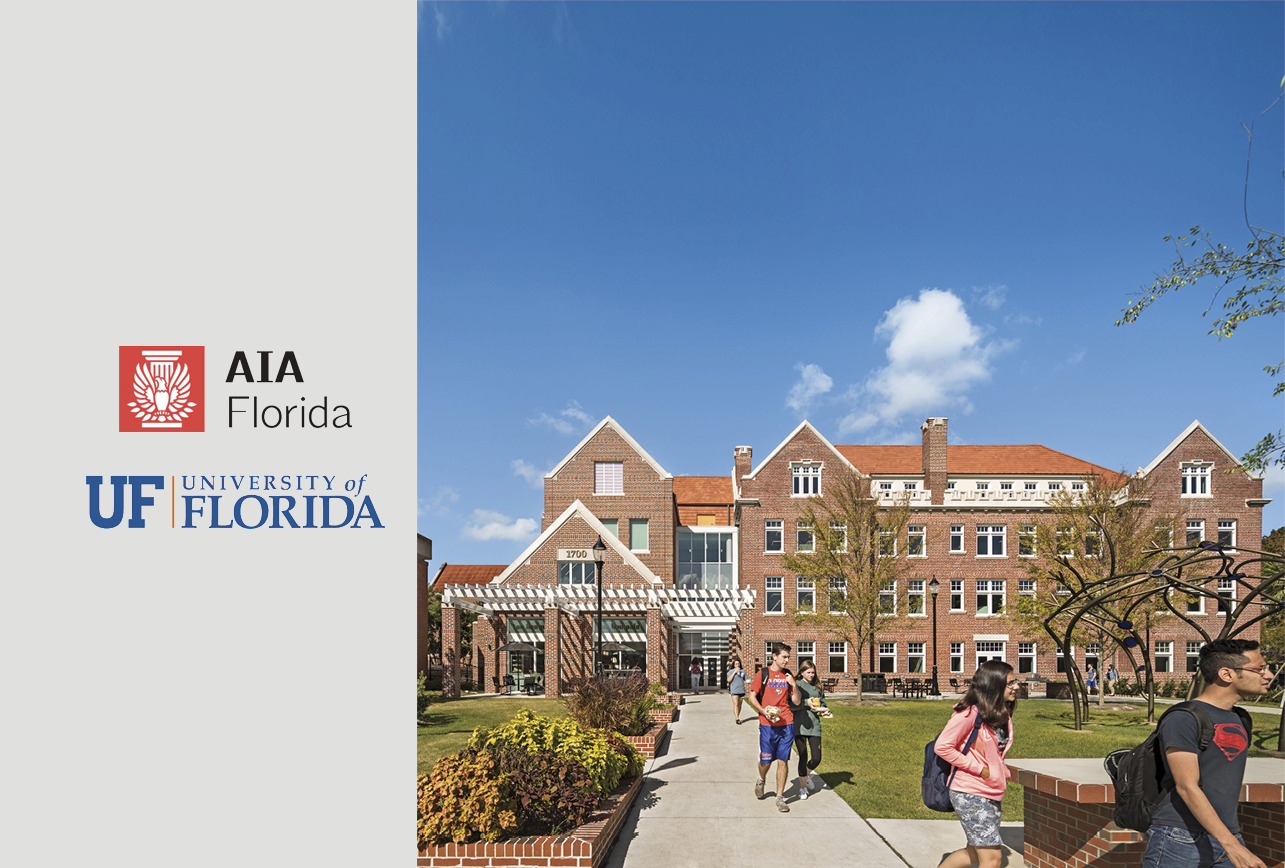 Robert A.M. Stern Architects' Newell Hall at the University of Florida has been honored with a 2018 AIA Florida/Caribbean Merit Award of Excellence for Historic Preservation & Restoration.
Located near the center of the Gainesville campus, Newell Hall, the third-oldest building at the University of Florida, was originally built to serve the agricultural sciences program but had been vacant since 2012. In response to a request from the University of Florida's student government to provide collaborative, flexible study spaces with food service, tech support, and areas for social gatherings, we transformed Newell Hall into a vibrant collection of light-filled learning commons and team rooms arranged around an open stair. Elements from a 1944 renovation, including shed dormers and enlarged windows, were preserved to present a record of the evolution of the building's architectural character. The original structure is linked by a glassy connector to a new office and service annex, which offers a one-story café opening to a pergola-shaded terrace and a courtyard supporting dining, recreation, and outdoor collaborative learning. The reimagined building, which opened in April 2017, has also been honored with an award from the Florida Trust for Historic Preservation. RAMSA Partners Robert A.M. Stern, Graham S. Wyatt, and Melissa DelVecchio led the design. For more information on Newell Hall, please click here.
The AIA Florida/Caribbean Design & Honor Awards program recognizes both great design and outstanding individuals who contribute to the advancement of the profession. The awards are given each year to encourage excellence in architecture, elevate public consciousness of good design, and recognize owners, designers, and contractors whose work enriches the built environment. For more information about the awards program, please click here.