News
September 8, 2017
RAMSA's 900 16th Street, NW, Certified LEED Gold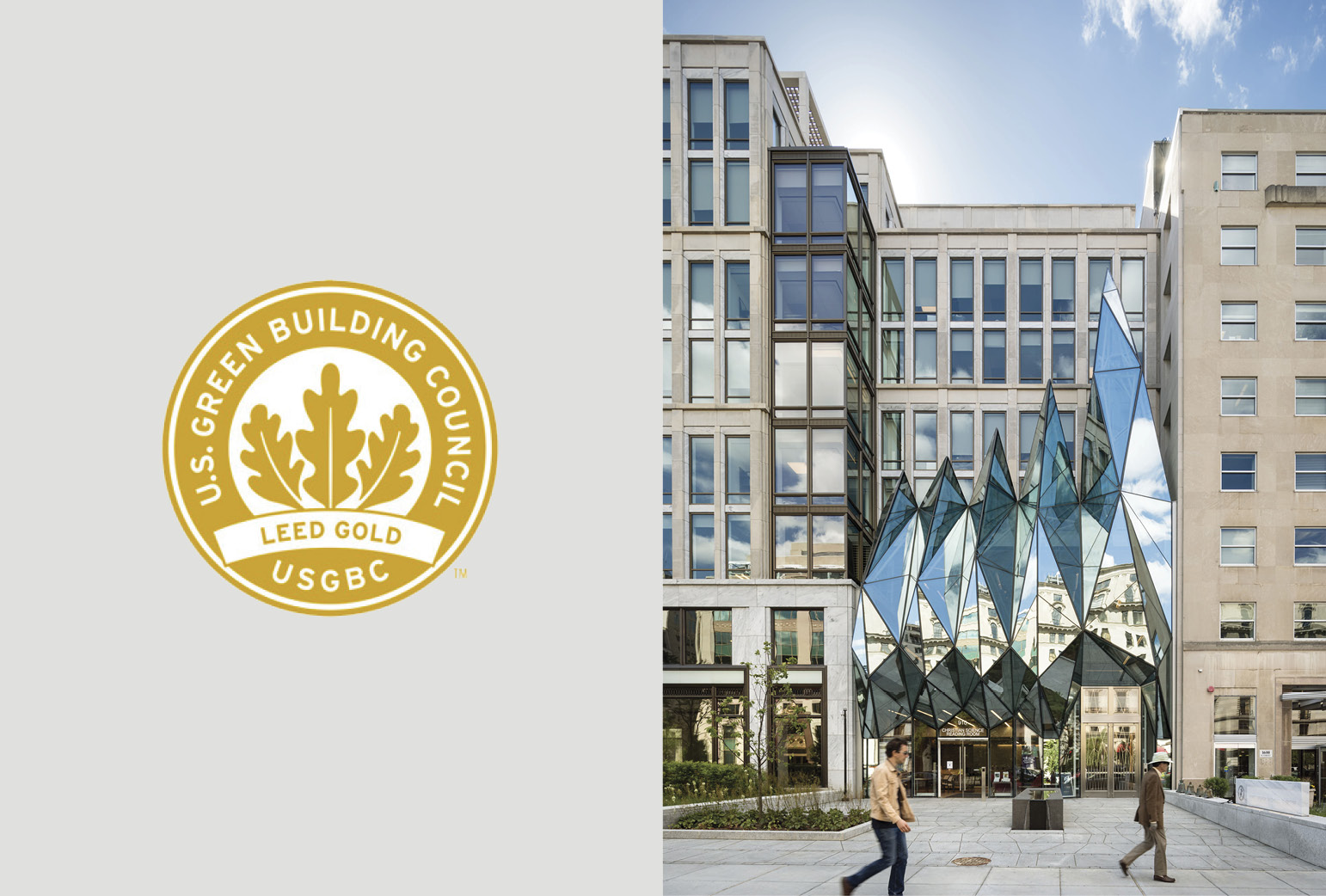 Robert A.M. Stern Architects'
900 16th Street,
NW, in Washington, DC, has been certified LEED Gold by the U.S. Green Building Council (USGBC).
The nine-story, 142,000 square foot mixed-use building, developed by the JBG Companies and ICG Properties, provides offices for law firm Miller & Chevalier; Mirabelle, a street-level restaurant with an outdoor terrace; and a new sanctuary for the First Church of Christ Scientist. In contrast to the 1970s building that it replaced, 900 16th Street engages the sidewalks of its historic neighborhood with ground-floor shopfronts and a crystalline interpretation of Gothic pinnacles that marks the entrance to the First Church of Christ Scientist. The building carries forward Washington's traditional palette of light-colored stone with Cherokee white marble storefronts facing 16th and I Streets and, above, marble-framed windows set into an Indiana limestone grid. The building applies best practices for sustainable design including glazing selected for high thermal and visual quality; well-insulated facades with low infiltration; high indoor air quality through selection of low-VOC materials and high ventilation rates; and a green roof with native vegetation and communal outdoor space that offers views to the Washington Monument and the White House. Mechanical systems are designed to minimize energy use while providing optimal comfort control and air quality. The building was completed in June 2016.
RAMSA Partners
Robert A.M. Stern
and
Graham S. Wyatt
led the design effort. Cooper Carry served Associate Architect. For more information about 900 16th Street, NW, please click
here
.