News
November 27, 2016
RAMSA's Barkli Residence Wins Urban Award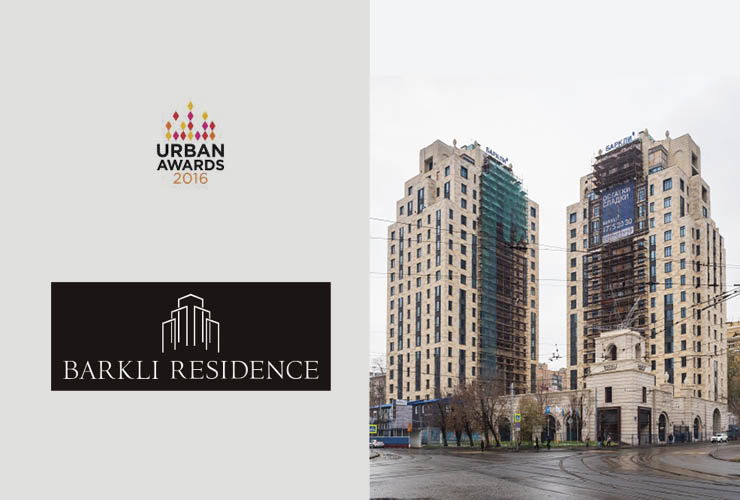 The
Barkli Residence
in Moscow, designed by Robert A.M. Stern Architects and currently nearing completion, has been recognized with an Urban Award in the Residential Complex of the Year, Premium Class category.
The Barkli Residence will provide 154 apartments in a residential neighborhood southwest of Moscow's city center. The two towers – one 17 stories and the other 18 stories – will define a motor court and offer views to the Moscow skyline; shops will line Ulitsa Ordzhonikidze and Roshinsky Proezd, weaving the buildings into an active pedestrian streetscape. Pilasters, cornices, balconies, bay windows, and loggias will articulate the classically-inspired stone-clad towers, which will rise through a series of setbacks to culminate in decorative crowns, recalling Moscow's tradition of elaborate silhouettes that punctuate the skyline.
Established in 2009, the Urban Award recognizes the achievements of urban residential real estate in Russia and promotes best practices in development, construction, architecture, marketing, and property management. The objective of the Award is to determine the quality of properties on the market; promote Russian housing quality standards; increase investment attractiveness and transparency of the Russian real estate market; create a new effective tool for companies to promote their projects; and to identify industry leaders. Projects are judged by an independent commission of real estate professionals which evaluates the project's design and construction.
Barkli Residence is a development of Moscow-based Barkli Corporation. RAMSA Partners
Robert A.M. Stern
and
Kevin M. Smith
led the design of Barkli Residence. Barkli Engineering, Ltd. is the associate architect.