News
June 22, 2016
RAMSA's Kohler Environmental Center Wins a BSA 2016 Educational Facilities Award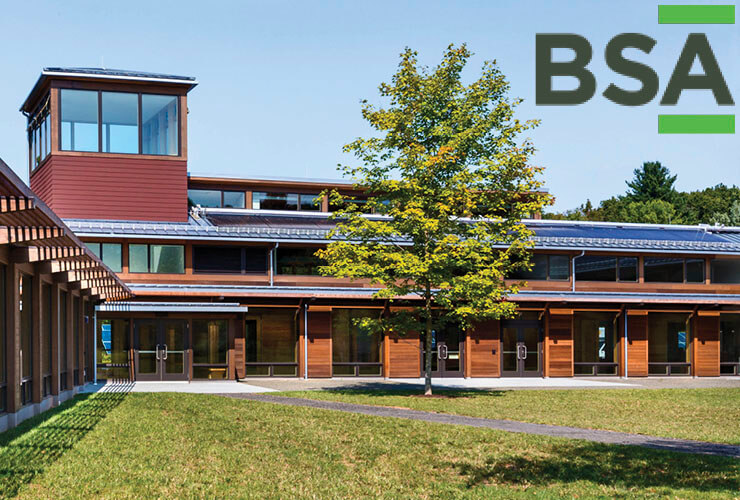 The Boston Society of Architects today announced that the
Kohler Environmental Center
is a winner of a Boston Society of Architects 2016 Education Facilities Design Award.
The Kohler Environmental Center is a LEED-Platinum academic and residential facility that accommodates cohorts of up to 20 students for a total-immersion environmental living experience and curriculum. The building itself serves as a teaching tool: feedback from its monitoring systems enables students to teach themselves important lessons about how to live responsibly. Set in the midst of meadows, agricultural fields, second-growth forest, and wetlands, the Kohler Center allows students to learn from the site's exceptional biodiversity and range of habitats.
The Boston Society of Architects, a chapter of the American Institute of Architects, is a nonprofit, professional-service organization committed to professional development for its members, advocacy on behalf of great design, and sharing an appreciation for the built environment with the public at large. The Education Facilities Design Award program recognizes design excellence of an educational facility built anywhere in the world designed by a New England or New York architect/firm, or any education facility built in New England or New York by any architect/firm anywhere in the world.
RAMSA Partners
Robert A.M. Stern
,
Kevin M. Smith
, and
Graham S. Wyatt
led the design effort. For more information about the BSA Education Facilities Design Award program, and a list of this year's winners, please
click here
. The awards will be presented at a Gala event in February 2017.