News
May 18, 2018
UConn Downtown Hartford Wins 2018 CNU Charter Award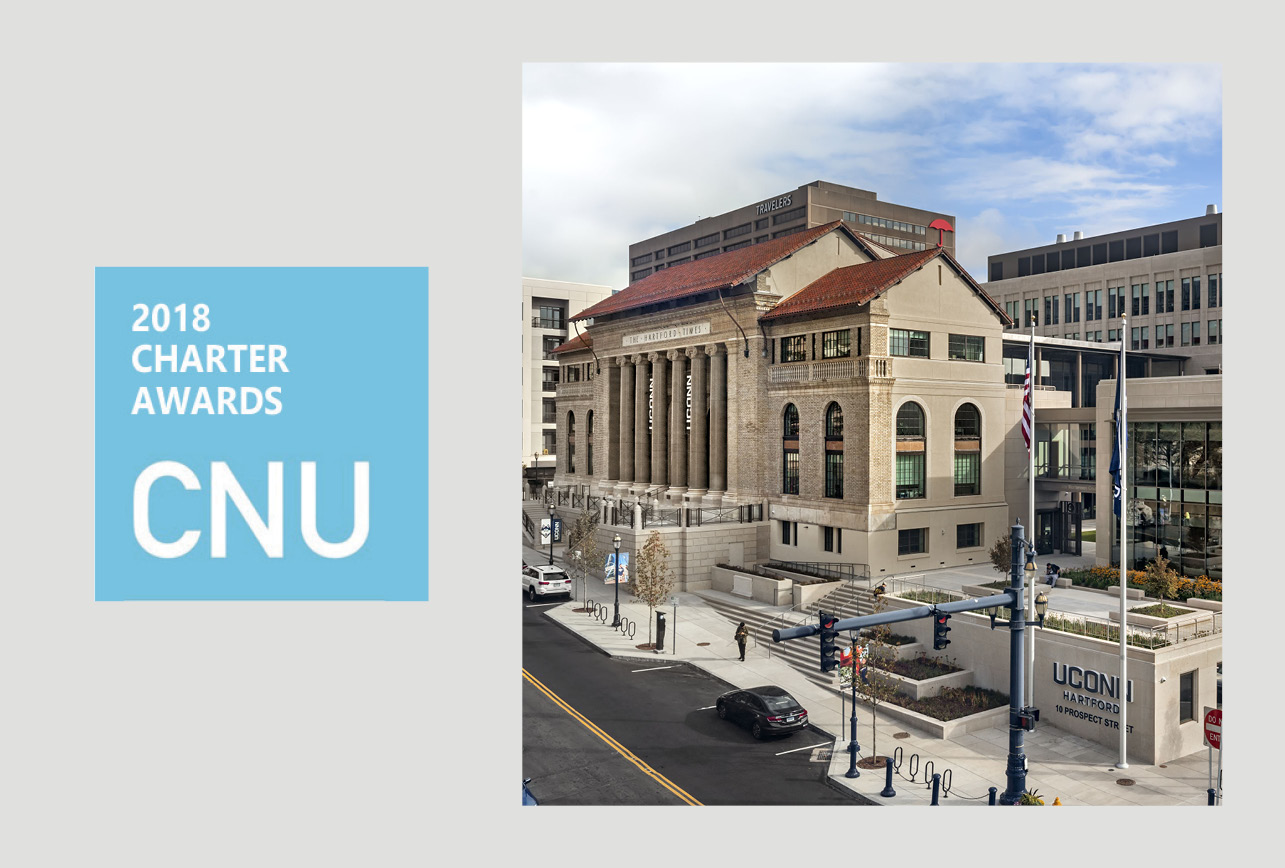 The Congress for the New Urbanism announced today at its 26th annual congress in Savannah that Robert A.M. Stern Architects' University of Connecticut Downtown Hartford campus has been honored with a 2018 Charter Award.
The project introduces a full university campus with street-level retail into Hartford's Adriaen's Landing District to further activate an already rebounding mixed-use urban neighborhood. It restores and repurposes the historic Hartford Times Building, designed by architect Donn Barber (1906), which now serves as a new entrance facing City Hall Park. The much beloved civic building is integrated into a new five-story academic complex that provides offices, meeting rooms, classrooms, and teaching laboratories for academic departments, as well as student and administrative spaces and casual dining. The Zachs Atrium, which serves as the social hub of the University and accommodates public events, opens to the south-facing, publicly accessible William and Alice Mortensen Courtyard. RAMSA Partners Robert A.M. Stern, Graham S. Wyatt, and Preston J. Gumberich led the design. For more information on UConn Downtown Hartford, please click here.
The Congress for the New Urbanism (CNU) is a member-based, advocacy organization promoting walkable, mixed-use neighborhood development, sustainable communities and healthier living conditions. Regarded as the preeminent global award for excellence in urban design, the CNU Charter Awards program recognizes a select number projects for excellence in fulfilling and advancing CNU's charter principles, which define the essential qualities of walkable, sustainable places from the scale of the region down to the block and building. For more information, please click here.