News
June 20, 2018
Yale Residential Colleges Win 2018 SARA NY Design Award of Honor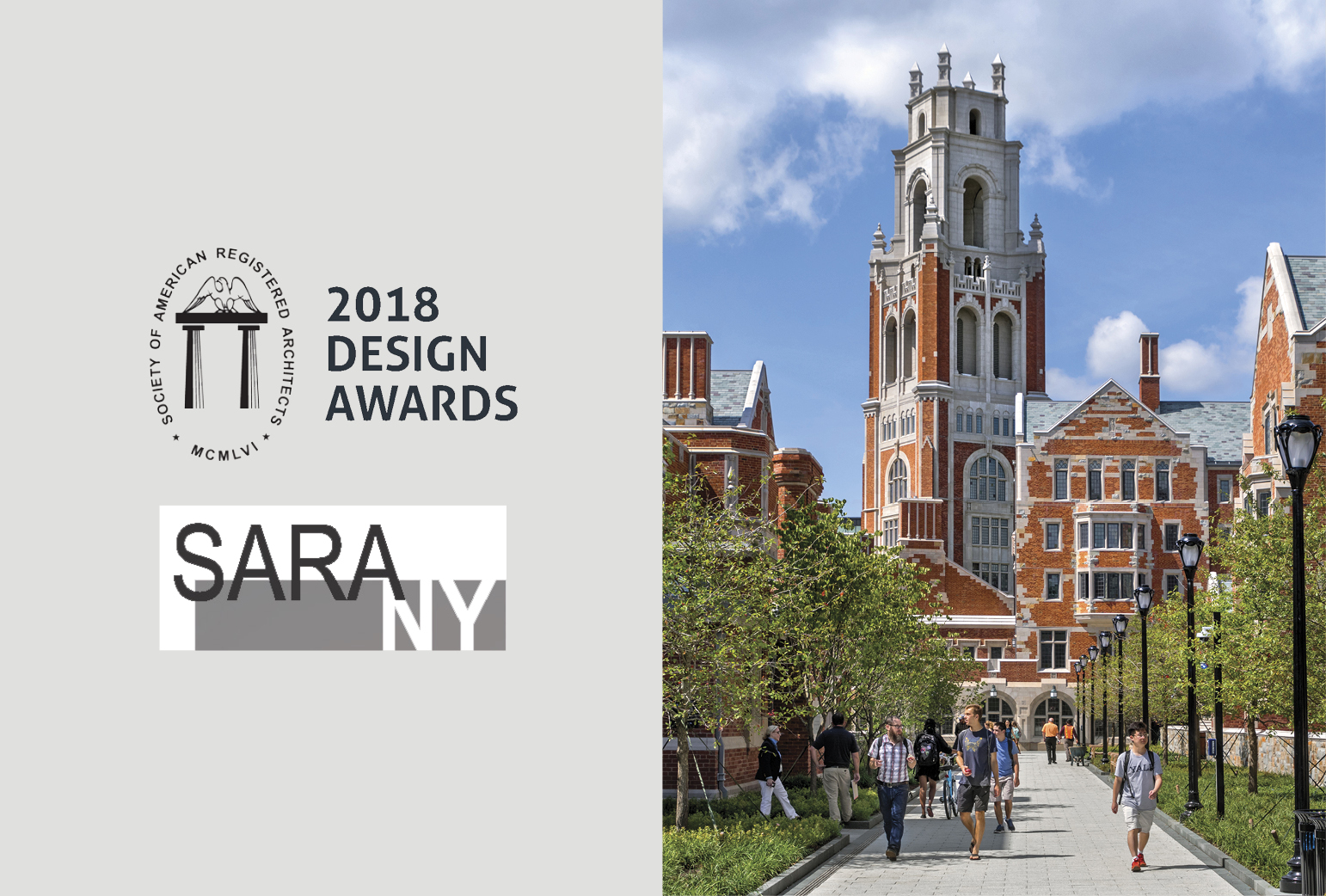 The New York Council of the Society of American Registered Architects today announced that Robert A.M. Stern Architects' two new residential colleges at Yale University have been honored with a 2018 Design Award of Honor.
Benjamin Franklin College and Pauli Murray College, Yale's first new residential colleges in fifty years, housing 452 students each on a triangular 6.2-acre site, carry forward the Collegiate Gothic style established by architect James Gamble Rogers between the two world wars while achieving 21st-century standards of collegiate living and environmental responsibility. RAMSA Partners Robert A.M. Stern, Graham S. Wyatt, and Melissa DelVecchio led the design effort. For more information about the new colleges, please click here.
Entries to the SARA NY Design Awards were judged on five criteria: program solution, site and planning, construction systems, overall design solution and aesthetics, and details and function. The 2018 jury consisted of P. Christian Bailey, Founding Principal and Director of ODA; Anthony C. Baker, Founder and Managing Principal of ACB Architects; Alfreda Radzicki, Principal and Director of Pre-Design Services at FX Collaborative; Kevin Rice, Principal at Diller Scofidio + Renfro; and Richard Southwick, Partner and Director of Historic Preservation at Beyer Blinder Belle. The colleges have also been honored with the Institute of Classical Architecture and Art (ICAA) New England's Bulfinch Award; ICAA New York's Stanford White Award; Traditional Building's Palladio Award; the American Institute of Architects' (AIA) Housing Award; and the Society for College and University Planning's 2018 Excellence in Architecture Award.
The mission of the Society of American Registered Architects is to provide a professional society for all who carry an architectural license and to provide those individuals with opportunities to unite as a common voice and work together to foster the golden rule of "architect helping architect" for the betterment of the profession and the advancement of mankind and environmental sustainability. For more information, please click here.