News
July 3, 2019
Courier Square Wins Inaugural New Urban Guild Award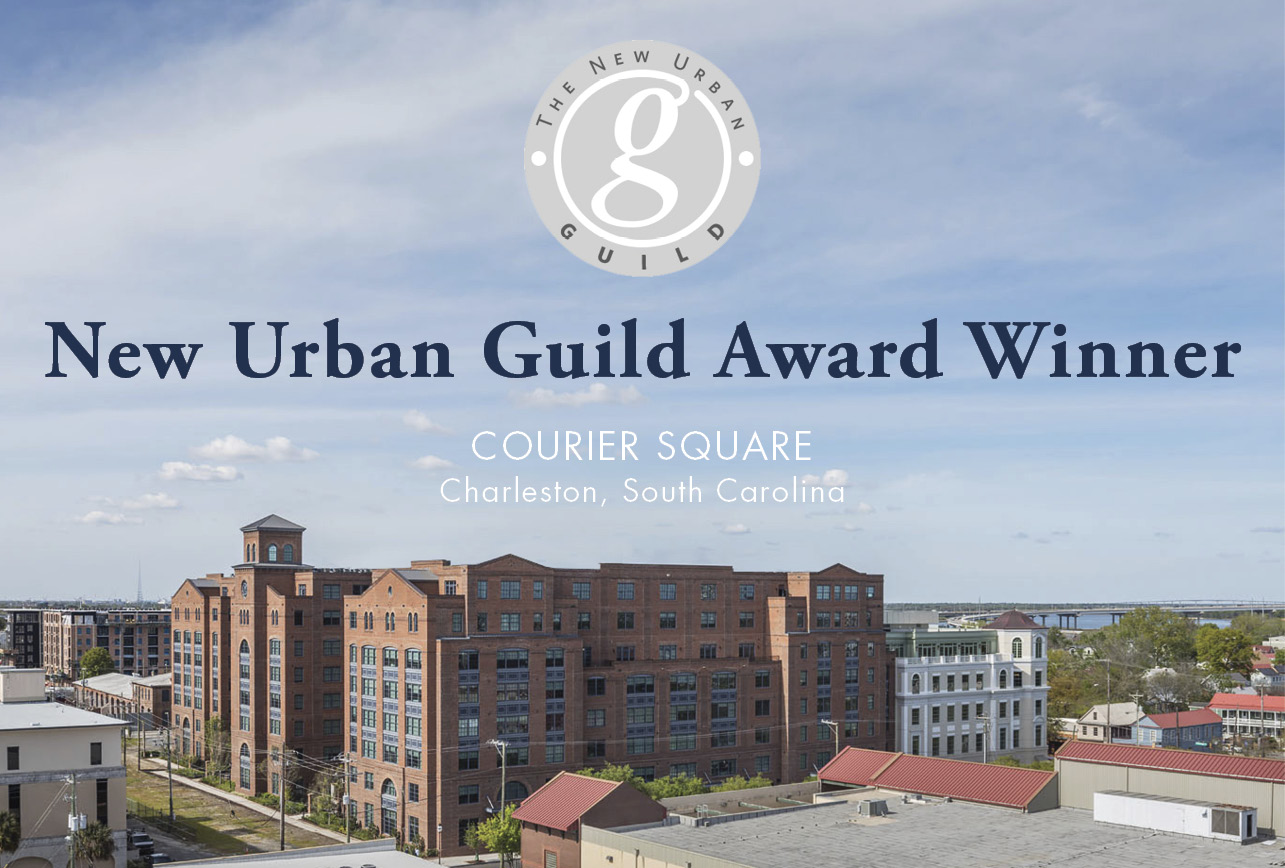 The New Urban Guild announced that Robert A.M. Stern Architects' Courier Square in downtown Charleston, South Carolina, has won an inaugural New Urban Guild Award in the category "Design Excellence". Winners were announced at the end of New Urban Guild Day at CNU 27 in Louisville, Kentucky.
Courier Square, the new gateway to downtown Charleston's Peninsula, part of a larger multi-phase redevelopment project that extends the city's urban fabric north from its already bustling Broad Street, is composed of two distinct buildings: an office building along Meeting Street and a residential building at Columbus Street. The office building carries forward Charleston's tradition of commercial architecture with Greek Revival vocabulary. At the ground level, shopfronts set into rusticated stone facades activate the street, while above, sixteen Ionic columns set into the stucco facade reinforce its presence on King Street. The Guild, an eight-story, 220-unit loft-style brick apartment building on Columbus Street, recalls the industrial character of the late nineteenth- and early twentieth-century warehouses in the area. A clock tower rises 120 feet above the site of a proposed greenway, visually marking the development on the skyline. The two buildings mask an enclosed parking structure at the center of the site. A rooftop pool terrace offers views to the east. Partners Robert A.M. Stern and Gary Brewer led the design effort.
The New Urban Guild is dedicated to promoting the creation of more walkable, community-oriented towns and cities through the use of a humanistic approach that delivers sustainable modern architecture while utilizing traditional patterns and languages of design and urban planning. The organization acts as an agent for architects who perform a number of services, including charrettes, design development, and preparation of construction documents for developers and builders.