News
March 7, 2018
Robert A.M. Stern Architects Will Design First Twin Cities Tower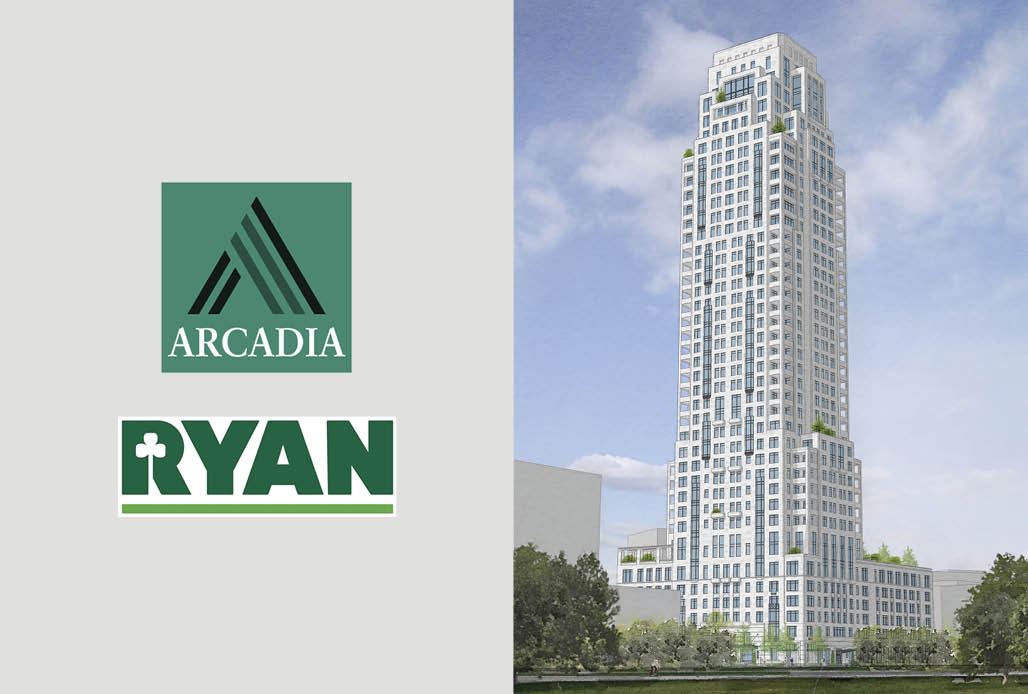 Luigi Bernardi and Ryan Companies US, Inc. announced today that they will co-develop a Robert A.M. Stern Architects-designed apartment house on the Mississippi Riverfront in the Mill District of downtown Minneapolis. The masonry building, to be named "Eleven," will give residents unparalleled views of the Minneapolis skyline, the Mississippi River, Stone Arch Bridge, and Gold Medal Park. RAMSA Partners
Robert A.M. Stern
,
Paul L. Whalen
, and
Melissa DelVecchio
lead the design effort.
"I started my career with RAMSA in New York, and therefore know them well. I've witnessed firsthand the impact a RAMSA building can have on a market and a skyline. It sets a tone for others to follow. It's been decades since an architect of this caliber designed a project for the Twin Cities that was privately funded (since the Wells Fargo Tower was designed by Cesar Pelli), and we are thrilled to share our plans," said Mike Ryan, Ryan's Senior Vice President and market leader.
"The design and quality of this building will bring a new iconic structure to the Minneapolis skyline and add enduring value to the community," said Luigi Bernardi, co-developer.
"Eleven will establish a new standard for upscale urban living in Minneapolis," said Carl Runck, Ryan Companies' director of Real Estate Development. Preliminary design concepts are being shared with the Downtown Minneapolis Neighborhood Association and City of Minneapolis officials.
Paul L. Whalen
, lead design architect for the project at RAMSA, sees the new building as an appealing bookend to the Mill District waterfront. "We want to bring urban living in Minneapolis to a new level," said Whalen, "but just as importantly we want to anchor the east end of the city's riverfront with a visually powerful statement and a community that will enliven the neighborhood's streets, paths, and parks."
The building is proposed to be 39 stories tall, with one to five homes per floor, for a total of 101 residences. It will feature a large landscaped rooftop deck with an infinity-edge pool; masonry facades with a hierarchical organization of punched windows to make the variety of residences within legible; expansive private terraces where the tower sets back to create a memorable silhouette; and other distinctive features. Construction could begin as early as the end of this year, with occupancy in 2020.
About Luigi Bernardi
Luigi Bernardi serves as president of two real estate development and investment companies, Arcadia LLC and Aurora Investments which began developing Twin Cities commercial real estate in 1987. Now, focusing on medical-related facilities and multi-family residential development, recent projects include the Velo luxury apartments in downtown Minneapolis' North Loop neighborhood and Aurora on France in Edina.
About Ryan Companies US, Inc.
Founded in 1938, Ryan Companies offers comprehensive commercial real estate services as a national developer, architect, capital investment consultant, builder and real estate manager with a focus on bringing lasting value to its customers and the communities in which it works. Ryan market depth includes retail, industrial, healthcare and senior living. Ryan development and corporate build-to-suit work spans a wide range of product types including office, mixed-use, hospitality, multifamily housing and mission critical facilities. Ryan has nearly 1,300 employees in 13 offices and has completed projects in 38 states. For more information, visit
ryancompanies.com
.