News
February 26, 2019
Sargent C. Gardiner Joins National Building Museum Board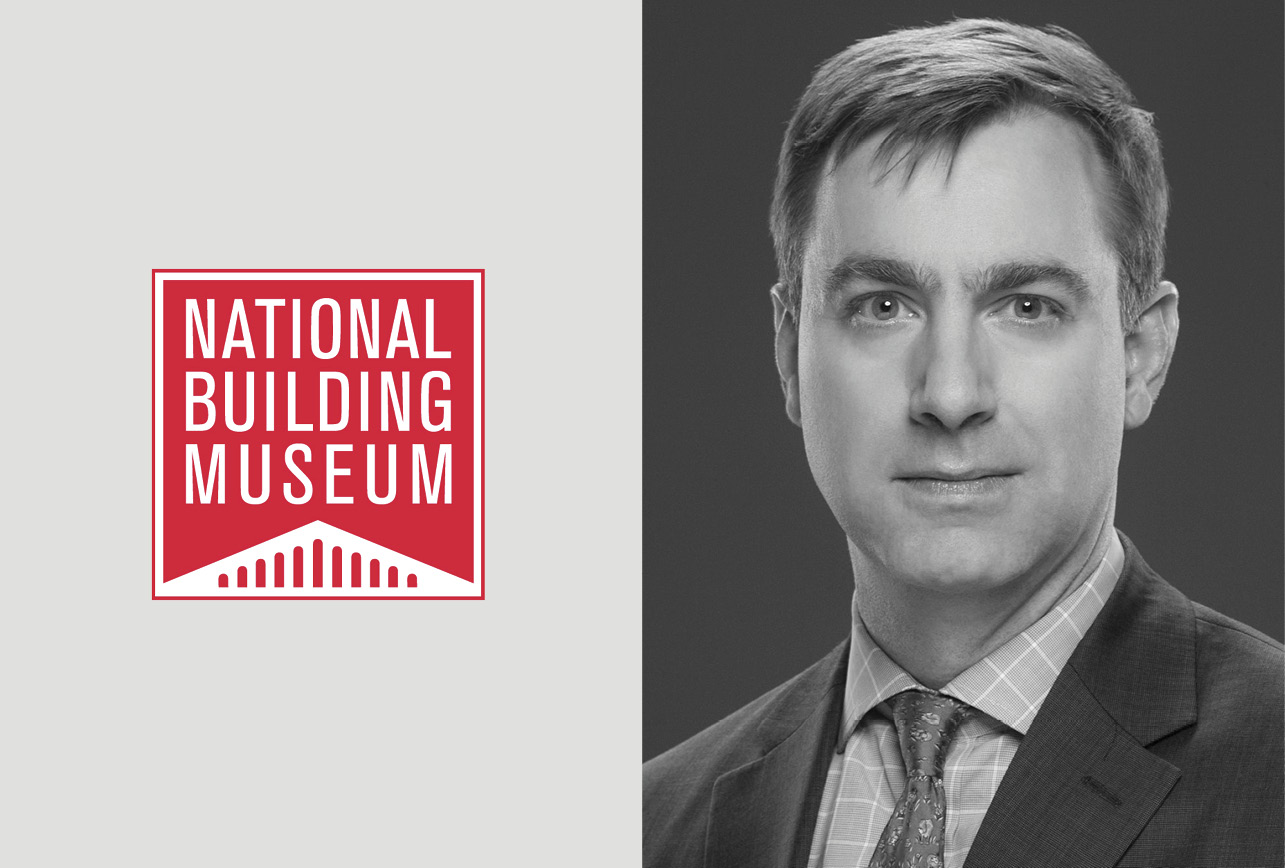 Sargent C. Gardiner has been elected to the Board of Trustees of the National Building Museum. Through exhibitions, educational programs, and special events, the Museum, created by the U.S. Congress as a private, nonprofit educational institution in 1980, welcomes all ages to experience stories about the built world and its power to shape our lives, transforming public understanding of the history and impact of architecture, engineering, landscape architecture, and design. Based in Washington, DC, in the former headquarters of the United States Pension Bureau (Montgomery C. Meigs, 1887), the Museum features one of the most awe-inspiring indoor spaces in our nation's capital, the soaring Great Hall, with its colossal 75-foot-tall Corinthian columns.
Sarge Gardiner joined Robert A.M. Stern Architects in 2000 and became a Partner in the firm since 2008. He has been responsible for residential buildings in New York, Philadelphia, Los Angeles, Taipei, and Hong Kong; a retail and entertainment center in Bilbao, Spain; a biotechnology building at the University of Colorado, Boulder. In Washington, DC, his work includes a 55-acre master plan for the Yards, a mixed-use riverfront neighborhood on the Anacostia River on the former grounds of the Washington Navy Yard Annex, the design of Arris, a mixed-use multifamily residential building within the Yards master plan, completed in 2016; and 1331 Maryland Avenue, a mixed-use multifamily building in Washington, DC that received approval from the U.S. Commission of Fine Arts.
He is a member of the Urban Land Institute, the Society of Architectural Historians, and the Glen Ridge (New Jersey) Historical Society, where he served as Vice President; he has written for Chebacco: The Magazine of the Mount Desert Island Historical Society. He serves on the Regional Plan Association's New Jersey Committee. His work has been published in The New York Times, Architecture, and Architectural Record. Prior to joining Robert A.M. Stern Architects, Mr. Gardiner worked for four years with The Rockwell Group in New York City.
Mr. Gardiner received his Bachelor of Science degree in Landscape Architecture from Cornell University in 1991 and his Master of Architecture degree from the University of Pennsylvania in 1995. Mr. Gardiner is a registered architect in the State of New York and a member of the American Institute of Architects.