News
January 9, 2019
St. Mark's School of Texas Dedicates Winn Science Center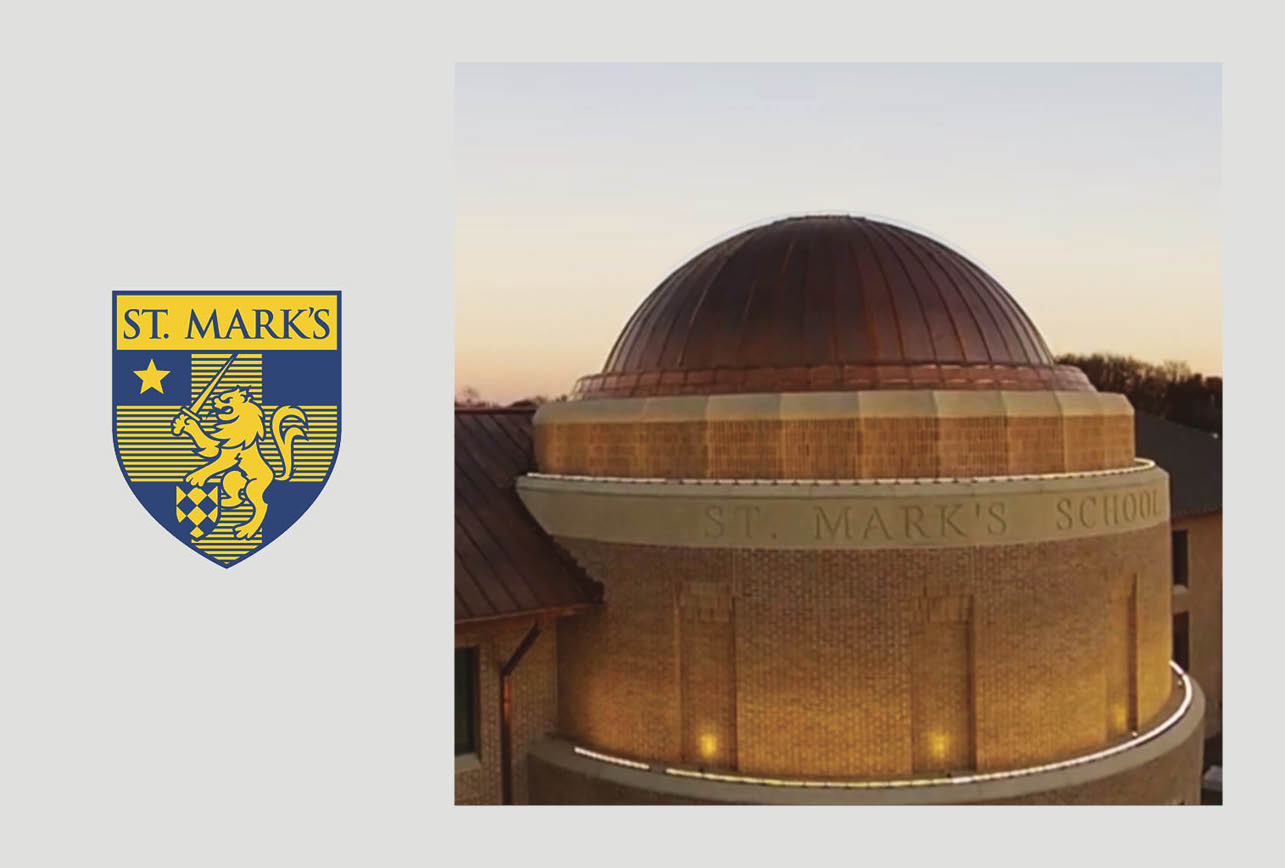 Today the St. Mark's School of Texas dedicated the Winn Science Center. The new two-story 79,000-square-foot building provides a planetarium; a research greenhouse; a 250-seat lecture hall; and the school's biology, chemistry, robotics, and earth science labs. The new building opens to a south-facing teaching garden dedicated to the flora and fauna of Texas, and completes a quadrangle with the existing Green Library and Lower School, extending the pattern of small courtyard gardens characteristic of the St. Mark's campus. It carries forward the palette established by architect Charles Tapley in the 1960s with St. Joe's brick and copper roofs. The adjacent McDermott-Green Hall will be renovated to accommodate physics and general science labs.
"This is a dream come true. Years of planning, of dreaming, of imagining, have all come to fruition. We would not be here but for the extended Winn family and the Winn Family Foundation, and of course, to all the other donors and volunteers," said David Dini, Eugene McDermott Headmaster of The St. Mark's School of Texas, during a December Open House. "This building, this whole project, pays tribute to the McDermott-Green legacy. Seventy years ago when the seeds were planted for the Math/Science Quadrangle, that paved the way for all that we enjoy today, so, I say "Hear! Hear!" to the McDermotts and Greens, who opened so many doors of opportunities for generations of Marksmen. This building will pay great tribute to their legacy."
RAMSA Partners Robert A.M. Stern, Graham S. Wyatt, and Kevin M. Smith led the design effort. GFF served as associate architect. The project follows best practices for sustainable design to target LEED Gold certification. For more information, please click here.