News
November 6, 2018
UConn's Downtown Hartford Campus Wins BSA Design Award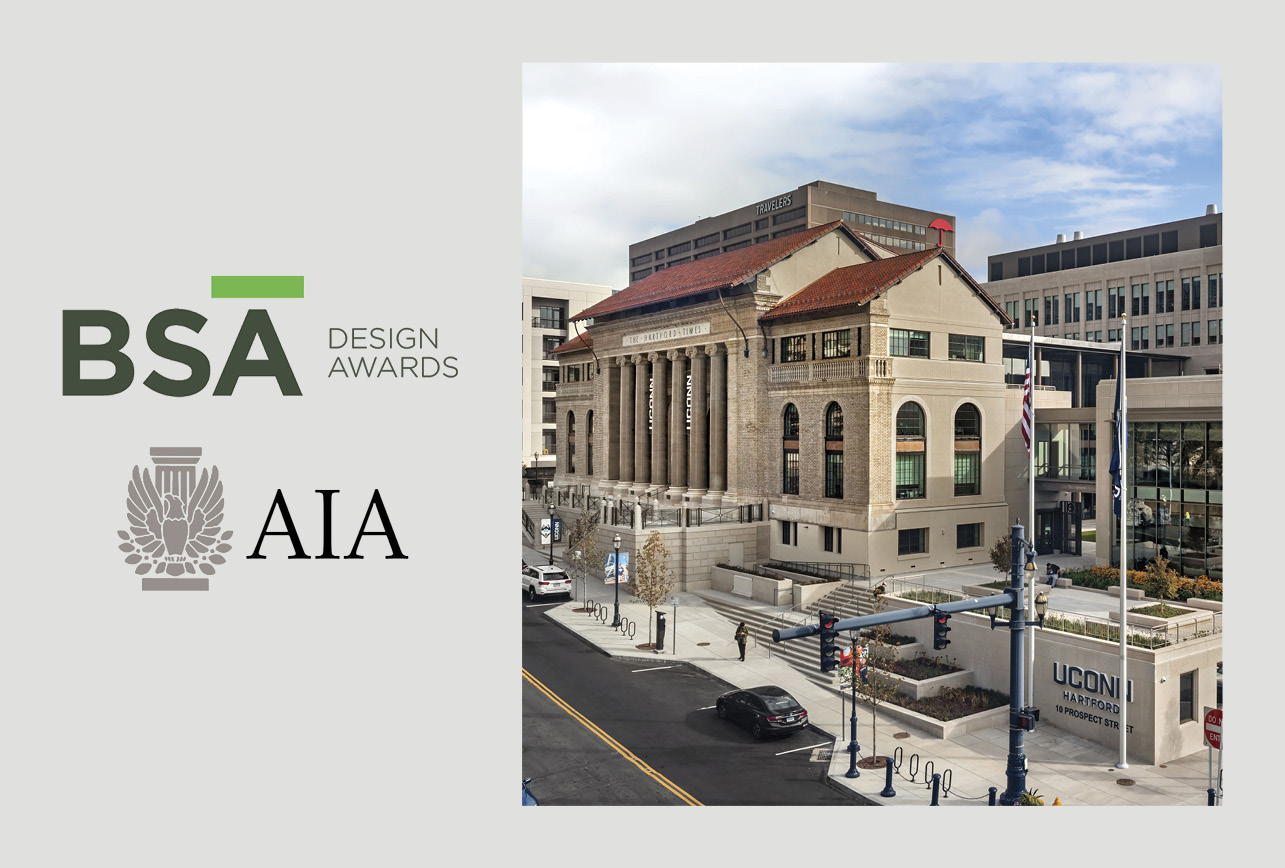 The Boston Society of Architects announced today that the University of Connecticut's Downtown Hartford Campus, has been honored with the BSA Campus and Urban Planning Award for 2018, which recognizes design excellence in campus and urban planning projects built anywhere in the world designed by a New England architect or any New England project built by an architect based anywhere in the world.
After nearly fifty years in the suburb of West Hartford, the University of Connecticut returned its Hartford campus to the more publicly accessible and culturally rich urban downtown. The campus project restored and repurposed the previously vacant but historically significant Hartford Times Building, integrating it into a new five-story academic complex. Developed by The HB Nitkin Group, the full-block campus surrounds a publicly-accessible courtyard, and provides 140,000 square feet of classrooms, administrative offices, and student social spaces, contributing to the revitalization of Hartford's Adriaen's Landing district and adding to the concentration of its cultural institutions. RAMSA Partners Robert A.M. Stern, Graham S. Wyatt, and Preston J. Gumberich led the design. The project has also been honored with the 2018 Connecticut Green Building Council Award of Excellence and The Connecticut Trust for Historic Preservation's 2018 Connecticut Preservation Award.
The Boston Society of Architects, a chapter of the American Institute of Architects, is a nonprofit, professional-service organization committed to professional development for its members, advocacy on behalf of great design, and sharing an appreciation for the built environment with the public at large.
The award will be presented at an event on January 17, 2019 at the at BSA Space in Boston.