Events
October 14, 2018
Open House New York to Tour Bronx Community College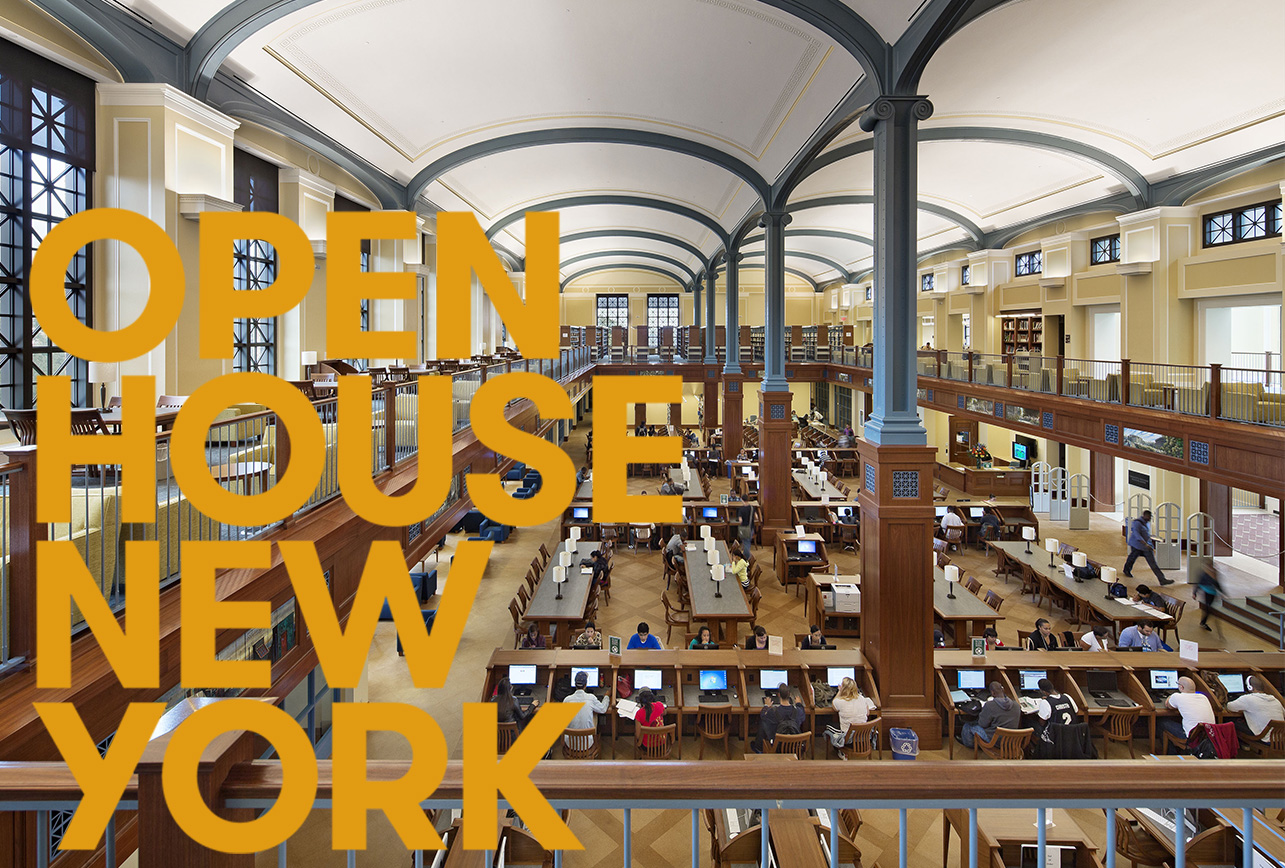 Robert A.M. Stern Architects' North Hall and Library at Bronx Community College will be open to the public as part of the 16th Annual Open House New York weekend on October 14.
Bronx Community College, originally planned by Stanford White as New York University's University Heights campus, includes his masterpiece, the Gould Memorial Library, as well as a collection of buildings by Marcel Breuer from the 1950s and 1960s. North Hall and Library (2012), the first new structure built on campus since 1945 deliberately intended to be stylistically sympathetic to White's original vision, provides state-of-the-art classrooms and a double-height information commons inspired by Henri Labrouste's St. Genevieve Library in Paris. North Hall features a decorative arts program with mural scenes of the Bronx by local artists Daniel Hauben at the main stair landings and on the balcony frieze in the commons, and Greek-key stenciling on the vaulted ceiling by Cid Mendez. The building completes the north side of the campus's central quadrangle, which was reconfigured and rededicated in November 2016.
Open House New York unlocks the doors of New York's most important buildings for two days each October, offering an extraordinary opportunity to experience the city. Through the unparalleled access that it enables, OHNY Weekend deepens understanding of the importance of architecture and urban design to foster a more vibrant civic life, and helps catalyze a citywide conversation about how to build a better New York.
RAMSA Partners Robert A.M. Stern, Alexander P. Lamis, and Graham S. Wyatt led the design of North Hall and Library. For more information about the Open House New York weekend, please click here.