Events
October 10, 2018
Premiere of the ICAA film "Robert A.M. Stern: Always a Student"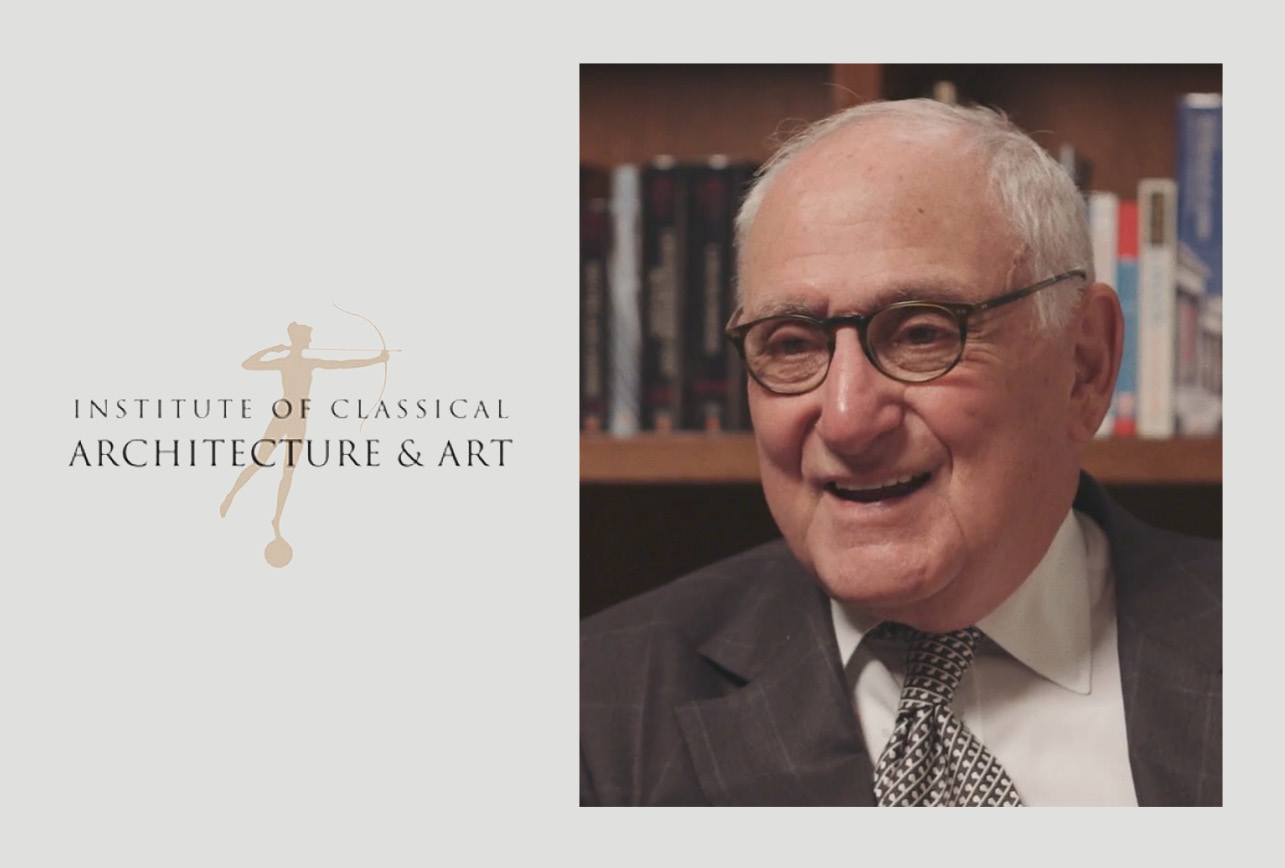 The Institute of Classical Architecture and Art will present the premiere of "Robert A.M. Stern: Always a Student" on October 4, 2018. The first installment of Design in Mind—a series of original mini-documentaries produced by the ICAA—provides a behind-the-scenes view into the career of architect Robert A.M. Stern. Mr. Stern discusses how architectural education informs practice, and vice versa. He talks about the importance of Classicism in an architect's training and reflects on the role of classical architecture in his firm's work. He is joined in the film by Gary Brewer and Melissa DelVecchio, two of his sixteen Partners at Robert A.M. Stern Architects.
A reception at the General Society Library will precede the 7:00 pm screening, to be followed by a panel discussion featuring Mr. Stern, Mr. Brewer, and Ms. DelVecchio, moderated by Architectural Digest's Decorative Arts Editor Mitchell Owens.
The Institute of Classical Architecture & Art (ICAA) is a nonprofit membership organization committed to promoting and preserving the practice, understanding, and appreciation of classical design. The organization offers a broad range of educational programs including one-week intensive classes for architecture and design students, introductory programs for middle school students, lectures and walking tours for the public, continuing education courses for professionals and enthusiasts, travel programs to visit classical masterpieces, the publishing of original and reprinted books, and an annual journal entitled the Classicist.
To watch the film click here.