Events
January 23, 2016
RAMSA Associate David Rinehart to Lead the ICAA's Drawing the Doric Order Course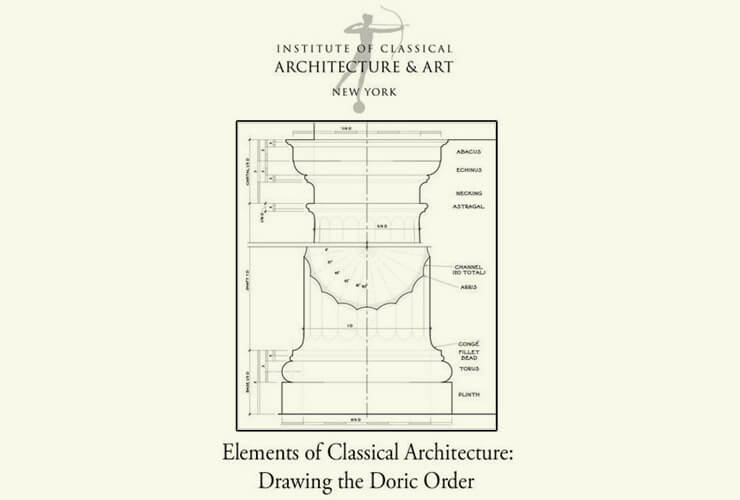 10:00 am - 4:00 pm
20 West 44th Street, 3rd Floor, New York, New York 10036

RAMSA Associate David Rinehart will lead the Institute of Classical Architecture and Art's Drawing the Doric Order course, assisted by RAMSA designer Patrick Alles. This course introduces the Doric order through freehand drawing. Participants will learn to lay out the Doric column, entablature, and pediment as canonized by Renaissance architect Giacomo Barozzi da Vignola. The class will conclude with a sketch problem that combines the above elements to produce a facade of a simple Doric temple. To augment the sketch exercise, the instructor will present an illustrated lecture on the origins and development of the Greek Doric temple.

The Institute is the leading nonprofit organization dedicated to advancing the classical tradition in architecture, urbanism, and their allied arts through education, publication, and advocacy.