Events
June 22, 2018
RAMSA Partner Alexander P. Lamis to Lead AIA Conference Tour at Bronx Community College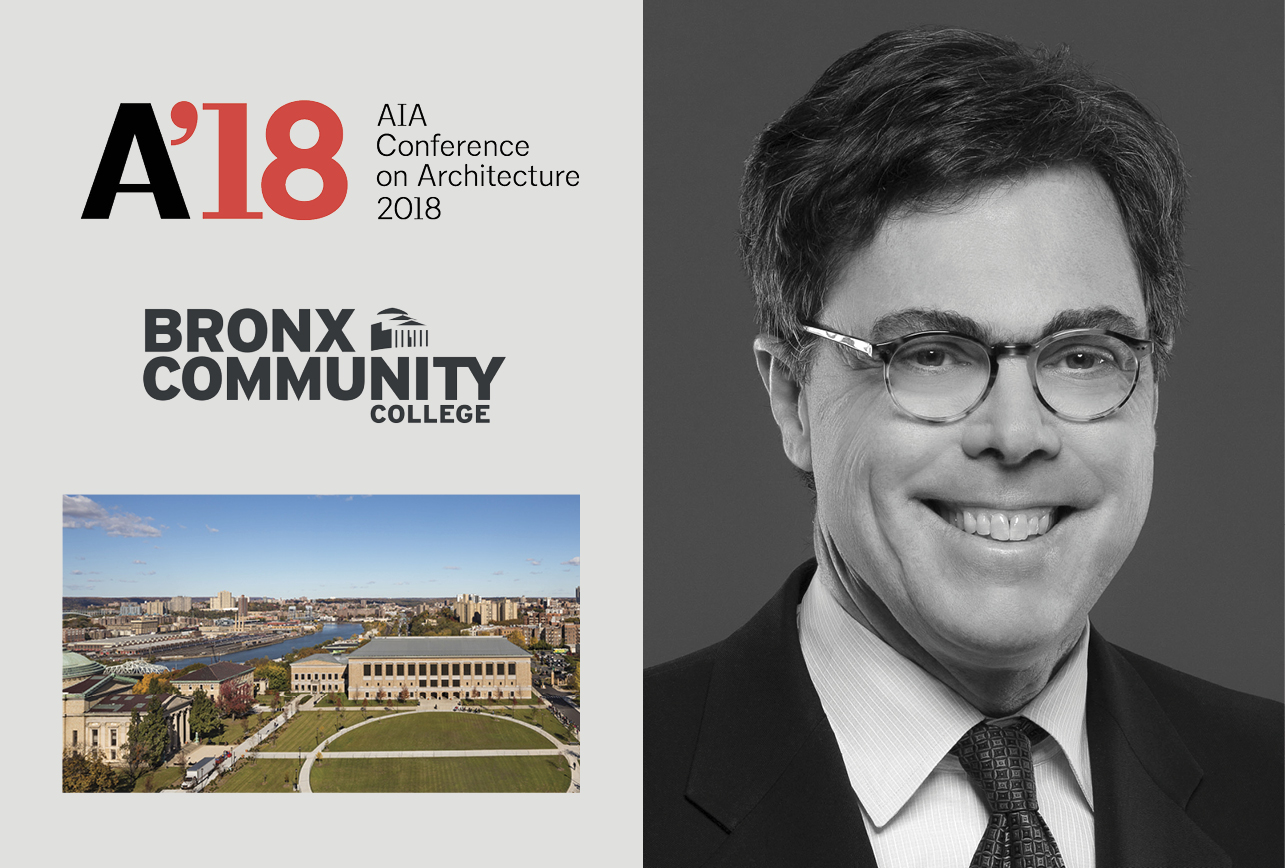 On Friday June 22, 2018, at 8:00 AM, RAMSA Partner Alexander P. Lamis will lead a tour of the Bronx Community College (BCC) during the June 21-23 AIA Conference on Architecture in New York City. CUNY's BCC campus, originally planned for New York University in 1892 by Stanford White, includes White's grand domed Gould Memorial Library (1900) and the arcing open colonnade of the Hall of Fame (1912). In 1956, New York University brought in modernist Marcel Breuer, who introduced several brutalist buildings to the campus, including a dramatically cantilevered auditorium building and a cliff-side dormitory accessed via tube-like sky bridges. The Robert A.M. Stern Architects-designed North Hall and Library was completed in 2012, defining the north edge of the campus's main quadrangle and complementing two generations of historic architecture. Mr. Lamis will be joined by Robin Auchincloss, Director of Campus and Facilities Planning at Bronx Community College, and Samuel G. White, Partner at PBDW Architects and the chairman of the "Save Gould Memorial Library" initiative. For more information about the tour, please click here.
RAMSA Partners Robert A.M. Stern, Graham S. Wyatt and Alexander P. Lamis led the design for the BCC North Hall and Library. For more information on North Hall, please click here.
Other Upcoming Events
There are no other upcoming events.