Events
July 12, 2016
RAMSA Partner Graham S. Wyatt on "Architect Selection: Past Practices, Current Trends, and What's Next" at SCUP-51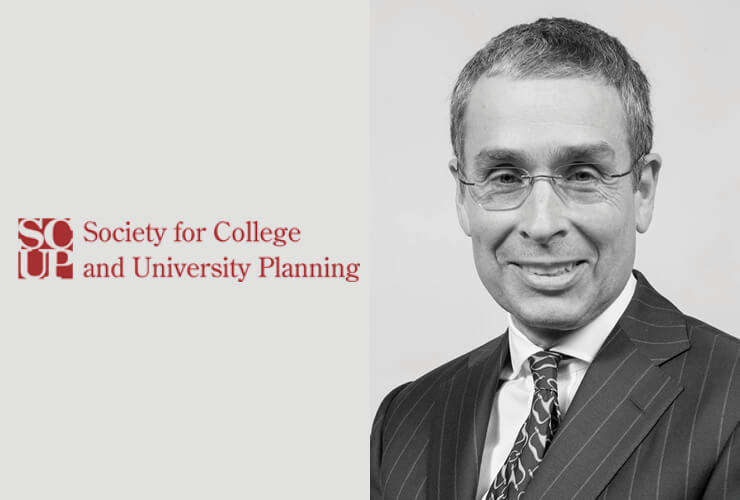 3:45 PM – 4:45 PM (PST)
Vancouver Convention Center, West Building
1055 Canada Place, Vancouver, BC, V6C 0C3
RAMSA Partner
Graham S. Wyatt
will participate in the panel discussion "Architect Selection: Past Principles, Current Trends, and What's Next," at the Society for College and University Planning's 51st Annual International Conference. From qualifications-only to design charrettes to competitions, the methods for choosing a design team have become increasingly involved, prescriptive, and discerning for the institution and more perplexing, time-consuming, and costly for the architect. Institutions and architects have varying experiences to share. The panel will discuss the varied architect/engineering selection methods used—from the perspective of both the institution and the architect—and compare the effectiveness of each for achieving the desired outcome.
Mr. Wyatt will be joined by panelists Rebecca G. Barnes, University Architect & Assistant Vice Provost for Campus and Capital Planning at the University of Washington-Seattle Campus; Pamela Delphenich, Education Practice Area Leader, Gensler; Susan Lowance, Director, Susan Lowance, Architect; and Walt C. Meissner, Associate Vice President, Operations at Boston University.
RAMSA's presence at SCUP-51 continues in the Commons where the firm will exhibit at Booth 214. For more information about the firm's booth, please
click here
.
For more information about the SCUP-51 International Conference, please
click here
.