Events
July 10, 2017
RAMSA Partner Kevin Smith to Present at SCUP 52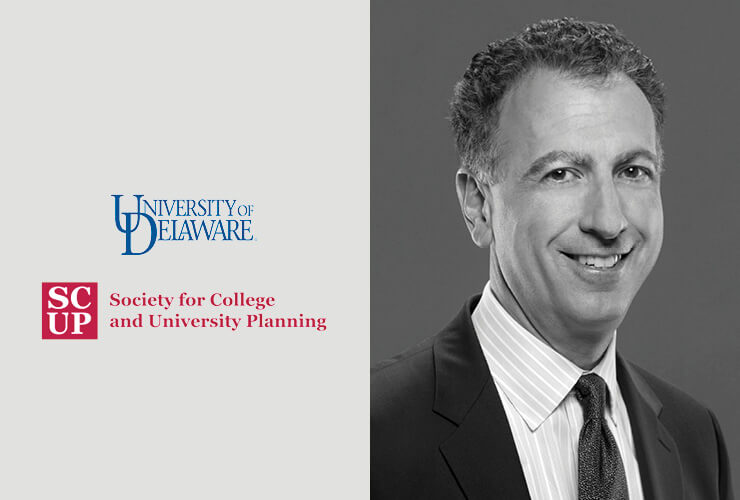 Date: Monday, July 10, 2017
Time: 11:20 AM – 12:20 PM
Location: SCUP 52, Marriott Wardman Park Hotel, Washington D.C.
On Monday, July 10, RAMSA Partner
Kevin M. Smith
will present "First-Year Experience and Residence Halls: One Solution to Increasingly Competitive Admissions" at SCUP 52, the Society for College and University Planning's Annual Conference, held from July 8-12 in Washington, D.C. Presenting with him will be Chris Lucier, the University of Delaware's Vice President for Enrollment Management; Peter Krawchyk, the University's Director of Facilities Planning and Construction; and Jim Tweedy, the University's Senior Associate Director of Residence Life and Housing.
In anticipation of a more competitive environment for enrollment in the coming years, University of Delaware decided to relocate first-year student residences to a more central part of the campus to create a more stimulating first-year experience that would help students navigate college life. The presentation will discuss the planning, design, and construction of the South Academy Residence Hall while addressing the first-year college experience from an enrollment management and residential life perspective. For more information about SCUP 52, click
here
.
The South Academy Residence Hall will open in August 2017. RAMSA Partners
Robert A.M. Stern
,
Graham S. Wyatt
, and
Kevin M. Smith
lead the design.