Events
April 29, 2017
RAMSA Partners Graham Wyatt and Kevin Smith Present Choate's Kohler Environmental Center at AIA Conference in Orlando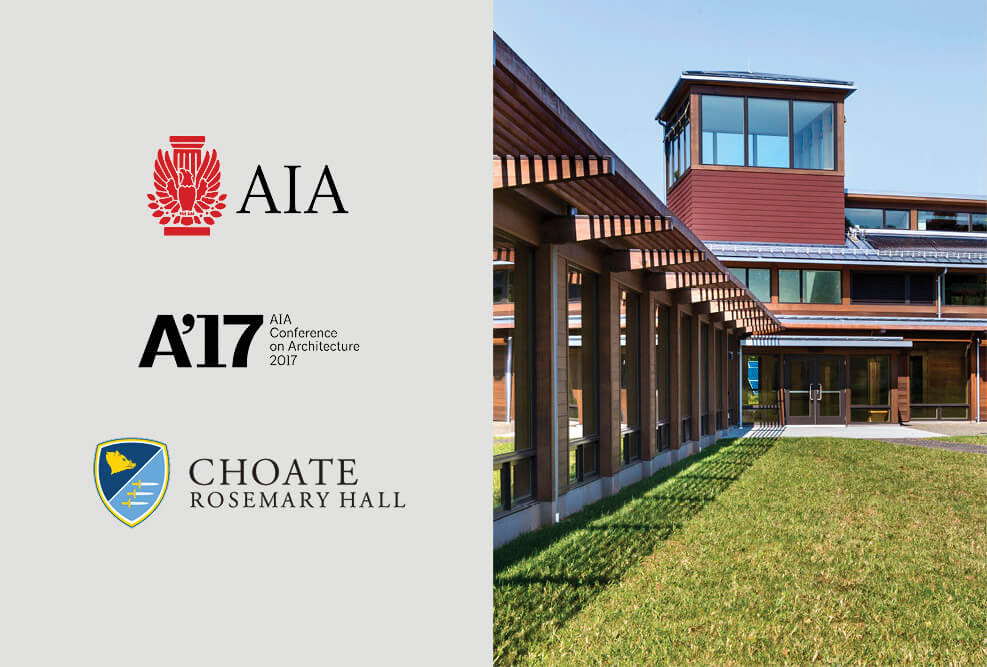 On April 29, 2017, at the AIA Conference on Architecture in Orlando, Florida, RAMSA Partners Graham Wyatt and Kevin Smith will present "Lessons from Net-Positive Living," exploring lessons learned from the Kohler Environmental Center, a LEED-Platinum academic and residential facility at Choate Rosemary Hall that accommodates cohorts of up to 20 students for a total-immersion environmental living experience. Kathleen Wallace, Associate Headmaster and Dean of Academic Affairs, and Joseph Scanio, Program Director at the Kohler Center, will complete the panel.
The building itself serves as a teaching tool: feedback from its monitoring systems enables students to teach themselves important lessons about how to live responsibly. Set in the midst of meadows, agricultural fields, second-growth forest, and wetlands, the Kohler Center allows students to learn from the site's exceptional biodiversity and range of habitats.
RAMSA Partners
Robert A.M. Stern
,
Graham Wyatt
, and
Kevin Smith
led the design effort. For more information about the AIA Conference on Architecture 2017, please
click here
.