Events
December 14, 2016
Robert A.M. Stern to be Honored with New York Preservation Archive Project's Preservation Award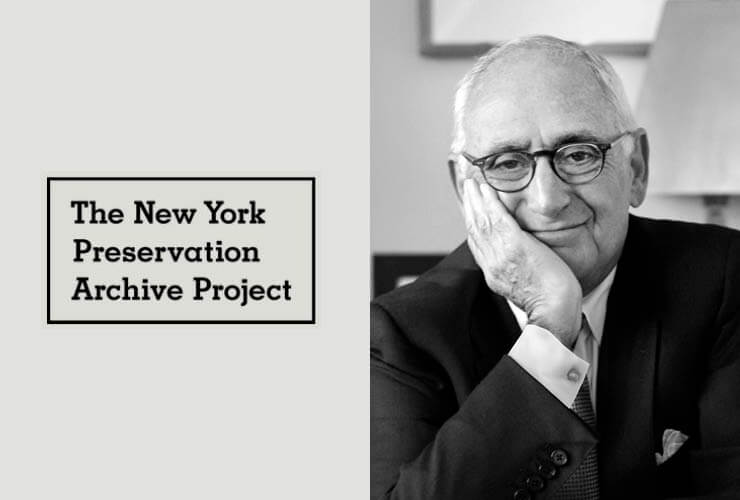 8:30 – 10:00 AM
The Yale Club
50 Vanderbilt Avenue
New York, New York 10017
Robert A.M. Stern
will be honored with the Preservation Award at the New York Preservation Archive Project's Thirteenth Annual Bard Birthday Breakfast Benefit on December 14.
"Few New Yorkers have contributed more to the cause of preserving preservation's own history than architect and author Robert A.M. Stern," said the Preservation Archive Project. "Stern's monumental five-volume New York book series has given preservationists the empowering gift of their own story. Therefore, the New York Preservation Archive Project can imagine no better recipient for its Preservation Award than Mr. Stern."
Following the award ceremony, Mr. Stern will engage in conversation with Anne H. Van Ingen, Chairman of the Board of the Preservation League of New York State. She also sits on the boards of the Pratt Institute, the Adirondack Museum, and the James Marston Fitch Charitable Foundation, and is the President of the St. Regis Foundation, a land trust in the Adirondacks. In addition, she is an Assistant Professor at Columbia University. From 1983 until 2010 she was the Director of Architecture, Planning, & Design Program and Capital Projects at the New York State Council on the Arts. She also served as an Advisor to the National Trust for Historic Preservation from 1999 to 2008.
The New York Preservation Archive Project is a not-for-profit organization dedicated to documenting, preserving, and celebrating the history of historic preservation in New York City. The Bard Birthday Breakfast Benefit, the Archive Project's signature fundraising event, is held each year to memorialize civic figure Albert S. Bard (1866-1963) on what would have been his birthday. Bard was a leader in working to protect the aesthetic values of special places, drafting the New York State legislation which authorized New York City's Landmarks Law and advocating for City Beautiful concerns ranging from billboard control to zoning.
For more information and for tickets to the event, please
click here
.