Events
July 25, 2016
Robert A.M. Stern Reflects on "One Hundred Years of Zoning"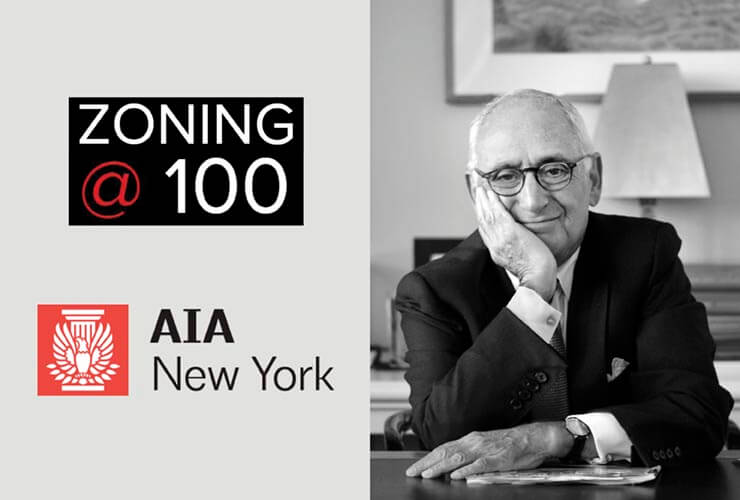 Today the AIA New York Chapter's Planning & Urban Design Committee launched "Zoning@100: Meditations on the 100th Anniversary of New York City's Zoning Resolution." The Committee asked
Robert A.M. Stern
and other leading thinkers and practitioners to reflect on the 100th anniversary of New York City's Zoning Resolution, the first comprehensive zoning law and the model for zoning laws in cities and towns across the country. Mr. Stern writes, "For all its faults, the 1916 law created a remarkably unified streetscape. A traditional city initially planned for low-rise buildings could now function as a setting for skyscrapers without losing its essential urbanity. In fact, for forty-six years, the resolution, though sometimes modified to meet unusual situations, imposed a far greater degree of civic order than its proponents could have imagined."
The New York City Zoning Resolution was a bold new experiment in both law and planning. The thoughtful and thought-provoking essays commissioned by the Planning & Urban Design Committee explore their authors personal or professional relationship to the landmarks law.
"I am thrilled at the breadth, the scholarship, and the thoughtfulness of this collection of writing, and offer heartfelt thanks to all who contributed," said Jack L. Robbins, AIA, Principal at FXFOWLE Architects and Zoning@100's Site Creator & Editor. "The good news is that across the many essays collected here, there emerges a broad consensus on at least one point: zoning isn't perfect. Nearly every contributor to this project sees room for improvement and many have ideas about how to do it."
Please
click here
for Mr. Stern's full text and
here
for more essays on the resolution.