Events
December 6, 2017
RAMSA at the Traditional Building Conference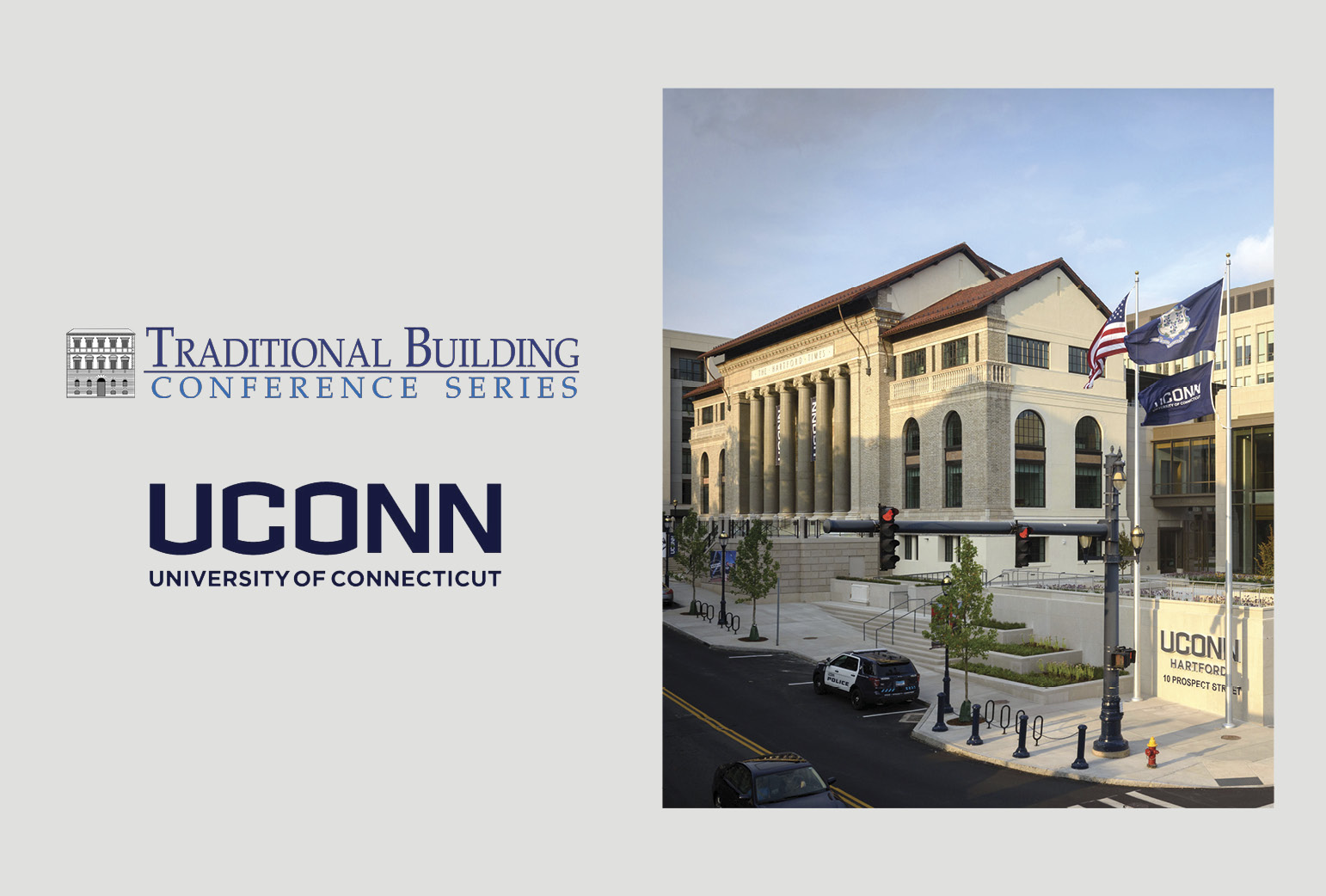 Robert A.M. Stern Architects Partner
Preston J. Gumberich
and Senior Associate
Breen M. Mahony
will present the University of Connecticut's recently completed Downtown Hartford campus at the Traditional Building Conference in Brooklyn, New York on Wednesday, December 6, 2017. In "UConn Hartford: The University Returns to Main Street," they will discuss the introduction of a new university campus into an active urban center.
Responding to the preferences of increasing numbers of university students to attend schools located in urban centers, surrounded by business opportunities, cultural institutions, shopping and entertainment, and well served by mass transit, the University of Connecticut opened an all-new campus in Downtown Hartford's Adriaen's Landing district in September 2017. Paralleling the flight of corporate headquarters from cities, the University of Connecticut had moved their Hartford extension campus from downtown to West Hartford in 1970; but changing times led to the recognition of the importance of the synergies and accessibility downtown Hartford offered, and the decision to return to the city was clinched in 2013. Built for the University by the HB Nitkin Group, the private developer responsible for recent retail and residential buildings along Front Street, the new UConn Hartford campus incorporates the colonnaded facade of the 1920 Hartford Times Building, preserving, adding to, and reactivating a local landmark that had stood vacant for a dozen years, and adds to it 140,000 square feet of new classrooms, offices, and social spaces around a public courtyard.
RAMSA Partners
Robert A.M. Stern
,
Graham S. Wyatt
and
Preston J. Gumberich
led the design effort. For more information on the project, please click,
here
. For more information on the Traditional Building Conference, please click
here
.