News
May 23, 2018
The Alexander Opens in Philadelphia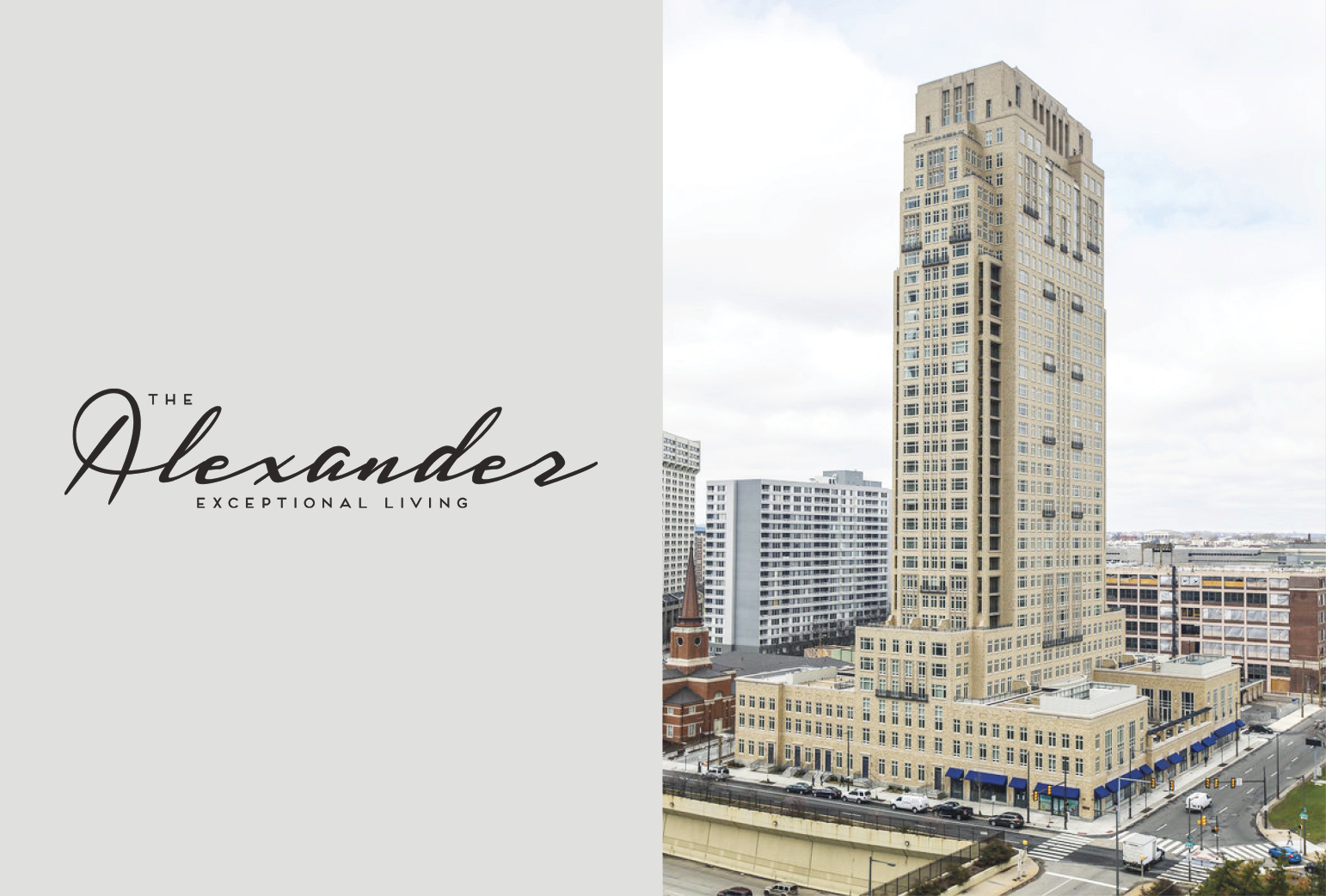 The Alexander, a 32-story, 483,000-square-foot brick and masonry residential tower at 1601 Vine Street in Philadelphia, officially opened this evening.
The Alexander offers 277 rental apartments and 13 three-story townhouses. The residential tower carries forward the buff-brick and stone expression typical of Philadelphia apartment buildings; symmetrical facades are broken down with elements at intermediate scales, with setbacks, groupings of windows traced in stone trim, balconies and terraces, and a sculpted skyline profile all reducing the visual mass. Street-level shops wrap the tower's 16th Street and Vine Street facades, bringing the urbanism of Center City north of the Vine Street Expressway. The Alexander is part of a mixed-use development that also includes our firm's 24,000-square-foot Georgian meetinghouse (2017), a place for worship and community for The Church of Jesus Christ of Latter-day Saints in Philadelphia. A landscaped privately-owned public street, 16-1/2 Way, between the meetinghouse and the apartment tower, connects Vine Street and Wood Street; a mid-block motor court accommodates resident and guest drop-off. The Alexander extends to the east the street wall of the Family Court, the Free Library, and The Church of Jesus Christ of Latter-day Saints Temple that runs east-west along Vine Street to form the northern edge of Logan Square.
RAMSA Partners Robert A.M. Stern, Paul L. Whalen, and Sargent C. Gardiner led the design effort. For more information, please click here.