News
March 21, 2018
Kiawah Island Golf Resort Announces New Generation of RAMSA Projects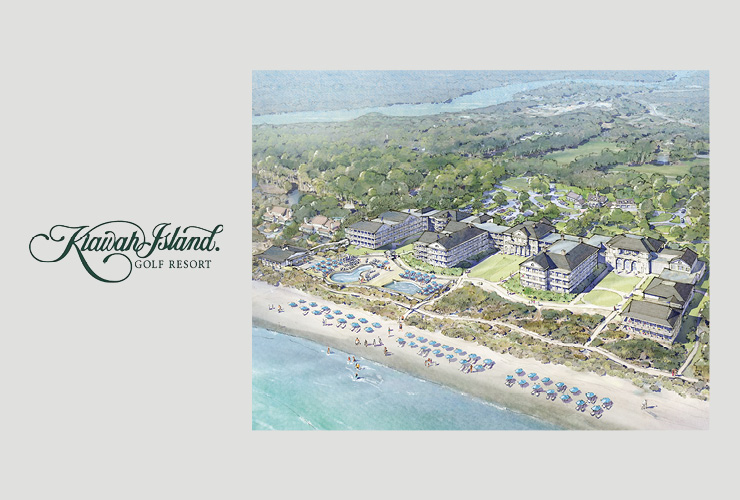 Kiawah Island Golf Resort held a press event today to announce a new generation of buildings designed by Robert A.M. Stern Architects on its seaside properties.
At West Beach Village, intended as a resort town center for the Kiawah Island community, the firm is designing a 150-room oceanfront hotel that will accommodate shops and restaurants overlooking an ocean-facing boardwalk anchored by freestanding restaurant pavilions; a new clubhouse for the Cougar Point Golf Club; a centrally located check-in center for those who are renting villas on the island; and a new 105,000-square-foot conference center.
"These developments mark an exciting chapter in Kiawah Island Golf Resort's history," said Kiawah Island Golf Resort President Roger Warren. "The developments will completely revitalize the West Beach area, which formed the nucleus of the resort when it was first developed in 1976, but it will also enhance and complement the world-class facilities, amenities and programs that Kiawah has been proud to offer its guests over the past decades."
"For this new community, we've taken our inspiration to the more formal architecture of the Low Country, with the central mass of the hotel expressed as a columned plantation manor connected to wings defining courtyards facing the ocean," said Robert A.M. Stern. "Taken together, West Beach Village is conceived as an ensemble of buildings that will stand in dialogue with one another, respecting and complementing the natural beauty of the site."
At the Ocean Course, two new golf cottages will carry forward the Shingle-Style expression established by the Ocean Course Clubhouse, designed by our firm and completed in 2007.
RAMSA Partners Robert A.M. Stern and Gary L. Brewer are leading the design effort.
For more information, visit kiawahresort.com.